Have you ever stepped outside after a rain storm to see a rainbow? There's something majestic about the arch of brilliant colors streaming across the sky. It's worth taking in the beauty for a few moments before it fades away.
The story of rainbows began after the judgment of God when the entire world was covered in a flood. Every living person and animal died except Noah, his family, and the animals on the ark.  Afterwards God made a promise to never destroy the entire human race or animals with a flood disaster.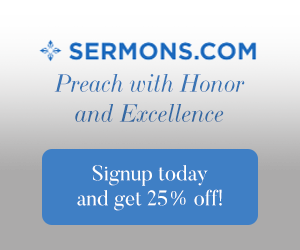 Rainbows are a sign of a covenant between God and the world
"And God said, 'This is the sign of the covenant I am making between me and you and every living creature with you, a covenant for all generations to come: I have set my rainbow in the clouds, and it will be the sign of the covenant between me and the earth'" (Genesis 9:12-13).
While many people find it difficult to keep their promises, God is above man and He always keeps His promises. The rainbow covenant is just one of the many promises He makes. God promises to never leave nor forsake us. He will meet all of our needs according to His riches and glory. The Lord answers all of our prayers according to His will. Believers can take great confidence in knowing that God's promises are steadfast and secure.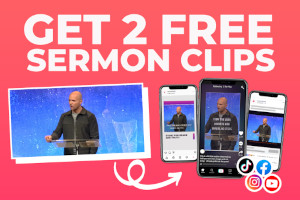 Rainbows remind God of His covenant to never destroy the entire earth with a flood
"Whenever I bring clouds over the earth and the rainbow appears in the clouds, I will remember my covenant between me and you and all living creatures of every kind. Never again will the waters become a flood to destroy all life" (Genesis 9:14-15).
God never forgets His promises even when we forget. He remembered Abraham and brought Lot out from being killed. He remembered Rachel and Hannah by blessing them to conceive children. The Lord remembered Israel's sufferings and brought them out of slavery. In the end times, the Lord will remember the great sins of Babylon and punish the nation. We may sometimes feel that the Lord has forgotten our prayers. However, every time we see a rainbow—we are reminded that He never forgets.
Rainbows solidify the witness between God and mankind
"Whenever the rainbow appears in the clouds, I will see it and remember the everlasting covenant between God and all living creatures of every kind on the earth. So God said to Noah, 'This is the sign of the covenant I have established between me and all life on the earth.'" (Genesis 9:16-17).
Every time a rainbow shines in the world—it's a witness of His promise. A promise is made stronger with a symbol (like a handshake) and/or made in the presence of many witnesses. This gives more credence to both parties that the promise will be kept. God established the book of the law as a witness between Himself and Israel. Jesus is the faithful and true witness who fulfilled the covenant of God to redeem mankind. His promises are profound because God knows the big picture (especially when we fail to keep our promises to Him) and still stands by His word.
Rainbows aren't limited to this world, but are evident in the next
"Like the appearance of a rainbow in the clouds on a rainy day, so was the radiance around him" (Ezekiel 1:28).
"Then I saw another mighty angel coming down from heaven. He was robed in a cloud, with a rainbow above his head; his face was like the sun, and his legs were like fiery pillars" (Revelation 10:1).
"And the one who sat there had the appearance of jasper and ruby. A rainbow that shone like an emerald encircled the throne" (Revelation 4:3).
Many believers have the impression of heaven being surrounded by pure white light with angelic beings wrapped in a mysterious opaque brilliancy. While that could certainly be true—colorful rainbows will also be a part of heaven. Rainbows are a taste of the beauty we look forward to in our future heavenly dwelling. Even though the rainbow represents God's promise to us on earth; it also beams with the hope of heaven in our hearts. The ultimate promise God makes to every believer is that their future home is in heaven. The rainbow will remain long after this earth is past.
Promises Kept!
"For no matter how many promises God has made, they are 'Yes' in Christ" (2 Corinthians 1:20a).
Remember every time you witness a rainbow—know that God will keep His promises to you in spite of hardship, trials, persecution or any other life altering circumstances. He is faithful to keep all His promises to you throughout eternity. God made many promises to Israel in their journey to the Promise Land. At the end of their long 40-year journey, they came to the conclusion that "not one of all the Lord's good promises to Israel failed; every one was fulfilled" (Joshua 21:45). May that be every believer's confession as they pass from this world to the next one. Amen!
Related reading: Noah's Ark Bible Story Summary
Resources – New International Version Bible, The Holy Bible, New International Version®, NIV® Copyright© 1973, 1978, 1984, 2011 by Biblca, Inc.™ Used by permission. All rights reserved worldwide