In everyone's life there will come a time of grief and mourning. As I get older it seems to come around more and more often. Thankfully I did not experience a great deal of loss as a young person and I feel I am better able to deal with the process of mourning now that I have had many years of solid Bible teaching and studying. However, knowing all the right things only helps the mourning process; it does not alleviate the pain and sorrow completely.
Here I am focusing my attention on mourning that is caused by death. But a person can mourn and grieve over any type of life-altering change in relationships either through broken promises, death, or physical debilitation.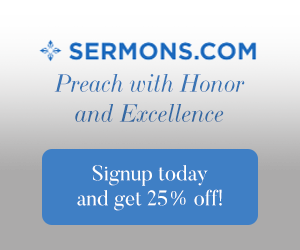 Thankfully the Bible gives us helpful information about grief and mourning. Again, just knowing these things does not mean that you won't still mourn the great loss you may be experiencing.
Mourning is an Experience We All Share
Whether or not you have experienced a great deal of grief and mourning in your life up to this point every one of us will experience it. There are many examples of grief in the Bible. Even Jesus grieved over the loss of His friend Lazarus. Christ's mourning was not because He didn't know that He was about to raise Lazarus from the dead, but because of the grief that Lazarus' death caused others around him (John 11).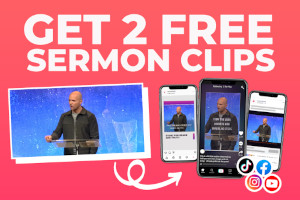 Knowing you will experience mourning at some point in your life isn't really comforting. However, knowing that you are not alone in this experience can be a source of comfort. There are other people around you who really do know what a great loss you are experiencing and they can empathize and even sympathize with your situation.
To Everything There is a Season
The Bible tells us in Ecclesiastes 3 that there is a time for everything. God has a plan and He is prepared for you to go to Him seeking help. He has warned us that mourning is coming to our lives, and He is willing to listen to you and help carry your burden (Matthew 11:28-30). Don't try to weather this storm alone. Know that God has plenty of grace to offer if you will go to Him in your time of need (James 4:6).
As Christians We Are Given Hope
Probably the majority of funerals we attend will have the verses of 1 Thessalonians 4:13-18 read to the crowd. They really are comforting words.
"But I would not have you to be ignorant, brethren, concerning them which are asleep, that ye sorrow not, even as others which have no hope. For if we believe that Jesus died and rose again, even so them also which sleep in Jesus will God bring with him. For this we say unto you by the word of the Lord, that we which are alive and remain unto the coming of the Lord shall not prevent them which are asleep. For the Lord himself shall descend from heaven with a shout, with the voice of the archangel, and with the trump of God: and the dead in Christ shall rise first: Then we which are alive and remain shall be caught up together with them in the clouds, to meet the Lord in the air: and so shall we ever be with the Lord. Wherefore comfort one another with these words."
Paul is writing to the Thessalonian believers. They knew the Lord as their Savior and Paul tells them that death for other Christians is merely a temporary state. Those loved ones who have died before us will be resurrected and we will spend eternity with them in God's presence.
What About The Unsaved
Maybe you don't have the hope that your loved one knew the Lord; you don't have the assurance that they went to be with the Lord. You can use this uncertainty in two different ways.
First, you don't actually know their spiritual condition before God. If a person had an extended illness and many people had been to visit them in their final days, you can be comforted that God's Word may have been shared with that person. They may have actually trusted Christ even though you were unaware of it. The Bible says that God does not desire that anyone should perish without salvation (2 Peter 3:9). His Word may have penetrated their heart to the point that they turned to Christ.
If your loved one died suddenly then you can still trust the truth of 2 Peter 3:9. Maybe your family member accepted the Lord many years before but you never saw the fruit.
I do not mean to give false hope. But the truth is we don't really know another person's spiritual condition before the Lord. And, even though we can't know if another person was saved, at this point we can't do anything to change it either.
This brings us to the second way you can use this uncertainty: allow the uncertainty to cause you to become more focused on sharing God's Word with those around you who still have time to make a decision for the Lord. Be the ambassador of God that He wants you to be (2 Corinthians 5:18-21).
Grief is Temporary
Certainly your idea of "normal" never quite returns to what it once was. But the raw pain will fade away and you can return to an emotional place of enjoying the memories with your loved one (Psalm 30:5).
Unfortunately, at some point, you will get tired of hearing people quote Romans 8:28. It seems so trite and trivial the way people constantly use that verse while you are in a state of mourning. However, allow God to soothe your wounds and eventually you may grow to love that verse. This is not a promise that you will understand all that God is doing nor that He will reveal to you how your loss is His will, but ask the Lord to help you trust Him enough to know that Romans 8:28 is true.
"And we know that all things work together for good to them that love God, to them who are the called according to his purpose."
Use Your Grief to Help Others
You may not be able to think about being a blessing to others at this time, but trust that God will bring you to that place in the future. Be willing to receive help from others (even when they don't know how to comfort you) and, in time, try to comfort others.
"Blessed be God, even the Father of our Lord Jesus Christ, the Father of mercies, and the God of all comfort; Who comforteth us in all our tribulation, that we may be able to comfort them which are in any trouble, by the comfort wherewith we ourselves are comforted of God." 2 Corinthians 1:3, 4 
Final Thoughts
I have mentioned in several articles (because I think of it often) that I had a close friend pass away a couple of years ago. What has struck me as so amazing is the way God has upheld her husband and family since that time. They are a picture of God's grace and love. This is not to say that they don't miss their wife and mother, but their goal now is to be a comfort to others who are going through the same thing they experienced. I personally have not experienced the loss they have gone through, yet I see God revealed in them.
Trust God's Word. Learn His promises about grief and allow Him to help you grow and mature through the suffering you are currently experiencing.
Take a look at this related article: What Does the Bible Say About Grief?
Resource – Scripture quotations are from The Holy Bible, King James Version