Family reunions can be some of the best times for many, but for some they are only reminders of the past that they have outgrown and are bitter about. And there are many scenarios in between. If you have a family reunion coming up, take some time and pray about it no matter how you are feeling about it. Family is important and these reunions are sometimes the only chance we get to visit distant relatives. Here are 5 prayers for different family reunions.
I Can't Wait!
Oh Lord,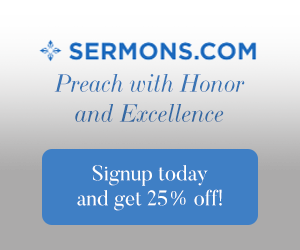 I am so excited for my family reunion coming up! I miss Uncle Charlie and Aunt Betty so much! I pray that we all have safe journeys to this years' family reunion. I can't wait for the music and playing bags with my cousins! The memories are so wonderful and each year seems to be better than the last. I don't take my family for granted and I think that's why my love grows for them so much. Fred's laugh is so contagious. I can't wait to hear it! Grandma's pies are the best! And grandpa's stories are so funny! I am so happy for this next reunion, Father. I pray in advance that You would bless it as we spend time together. I love You, Lord! Amen
Uncertainty
Father,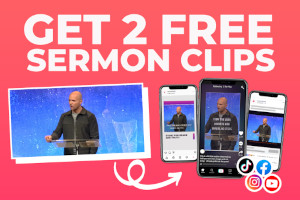 I am afraid that this may be the last year I see my kids and grandchildren at the family reunion. My health is really deteriorating and I feel You calling me home. Lord, I am ready to come home, but I am also not ready to leave yet. This is so hard, Father. I wish I could bring all of my family with me so they would not grieve when I am gone. Lord, I pray that at this possible last reunion that You will shine the brightest out of me than ever before. I have a legacy I'm leaving behind and I am proud of what You have done to grow our family. My kids love You! My grandchildren love You! I want to hug them all and love on them for one last reunion. So, if it be Your will, please get me to this last reunion healthy enough to love on my family. Blessed be Your name forever and ever. Amen
It's That Time Again?
Dear Lord,
You know my heart. I really don't want to go to another reunion. I love my family, Father, but all they do is argue and it drives me nuts. Reunions are supposed to be fun, but ours always seem to be uneventful and boring. Father, build me up so that I can be Your light at the reunion. Father, I pray for a miracle that we would be able to laugh with one another and enjoy the time we spend together. I really dread these times, Father. Change my heart to want to be there. You have a plan for everything and I pray that You would show me Your plan for my family at the reunion. I trust in You! I love You! Amen
This Is Unbearable
Father,
I am so scared and bitter about this family reunion coming up. Dad was never a father to me. He provided shelter and that was it. Mom was never a mother either. The scars of my past are creeping up on me and if I didn't have kids that loved their grandpa and grandma, I would not go. I am doing this for my babies. My dad loves my kids the way I wish he would have loved me. He plays with them. He hugs them and says "I love you." I need You now more than ever, Lord. These tears running down my face are nothing new, Lord. I am glad that my kids will never experience the tears that I have now. The unhealthy, physical abuse from my parents has left me jaded, Lord. I need You! I need You! I need You! Give me strength to withstand another family reunion, Father. I love You!   Amen
Brand New Horizons
Dear Lord,
My son is 3 months old today. And as we get ready to travel to our family reunion, I pray that we all would have a safe journey there. I pray for the future of my son. This will be the first of many reunions for him, if it is Your will. Today he will meet his cousins for the first time as well as many other extended relatives out of state. I am excited, Lord! A new life brings hope into this world, and I pray that as our family grows, we will all continue to trust in You! This reunion is always a blessing to me, and now it can be a blessing to my little boy! Bless the years and reunions ahead, Father! I love You! Amen
Final Thoughts
There are many different points in life we are all at. As your family reunion approaches, give your praises and petitions to God. He is always there. He knows your thoughts and He wants to walk with you in the good times and the bad. May God continue to bless you as you live a life worthy of the calling!
Some more reading about family: Christian Quotes About Family