What does the Bible say about gratitude? How can believers express gratitude to God?
Gratitude Defined
What does the Bible say about gratitude? How can believers express gratitude to God? Man's definition of gratitude is having the quality of being thankful and having a readiness to show appreciation for things and to return kindness in return. You could call it focusing on what is good in our lives and then being thankful for the things we have, but expressing that thankfulness before God and before others by our words to others and in our prayers to God. Gratitude can be pausing to reflect upon and notice and appreciate the things that we often take for granted in life like having a place to live, food to eat, a job, a vehicle, clean water, friends and family. Those are all and good, but those will pass away someday. What is it that we should be most grateful for?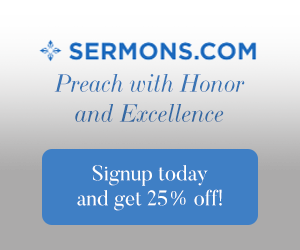 Eternal Security
Sadly, many denominations and churches teach that you can lose your salvation. Now try to imagine sharing the gospel with someone but believing you can lose your salvation. We might share the gospel with someone like this: "Hey friend, have you believed on the Lord Jesus Christ? If so, you have eternal life because God so loved this world that He sent His one and only Son so that whoever would believe in Him would receive eternal life and never perish" (John 3:16-17)…but they would add to this verse, "For God so loved the world, that he gave his only Son, that whoever believes in him should not perish but have eternal life…unless you blow it or you lose it." See how that takes the power of the gospel away? The power is in the Gospel to save and God will save whosoever believes.
God promises that, but never does God say "if you confess with your mouth that Jesus is Lord and believe in your heart that God raised him from the dead, you will be saved…unless you lose it" (Rom 10:9). Some must believe we can add the line, "unless you sin too much or lose it" or "whoever believes has eternal life" unless he/she does a certain sin. No! If Jesus said it was eternal life, He means its eternal life, not temporary. That's great news and why we should be emphatically grateful, showing our gratitude to God.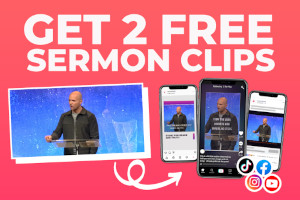 Say It And Pray It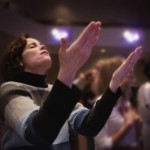 Since God has called you and saved you through His Son, Jesus Christ, "let us be grateful for receiving a kingdom that cannot be shaken, and thus let us offer to God acceptable worship, with reverence and awe" (Heb 12:29). Say that to God and pray that to God and say that to others when you share the gospel. The Psalmist was so ecstatic about his salvation that over and over again, he said, "I give you thanks, O LORD, with my whole heart; before the gods I sing your praise" (Psalm 138:1) and "I bow down toward your holy temple and give thanks to your name for your steadfast love and your faithfulness" (Psalm 138:2). He was the most thankful person in the Bible (save, Jesus). That's showing gratitude and gratitude by which God is well pleased. If you're a parent, wouldn't you love to hear your children thank you for all you do; provide for their needs, food, shelter, clothing and such? It tickles our ears when people are grateful to us and express it openly, especially before others.
Thanking God
One of my favorite things to say to people is to say, "I thank you and I thank God for you."  I think it's important we show gratitude to others and why we must be "giving thanks always and for everything to God the Father in the name of our Lord Jesus Christ" (Eph 5:20). Giving thanks to God is giving something to God…like a gift to Him. It shows we trust Him and don't take His blessings for granted. We out to even be thankful for our trials and troubles for all these things will surely work out for our very best in life (Rom 8:28; 1 Pet 1).
In the Word
The more I read the Bible, the more I ought to be thankful for what's in it. God's Word has power to save and power to comfort, so God's advice to us is to "Let the word of Christ dwell in you richly, teaching and admonishing one another in all wisdom, singing psalms and hymns and spiritual songs, with thankfulness in your hearts to God" (Col 3:16). We express our gratitude in corporate worship and in private worship with spiritual songs and hymns. Why? Because God's Word, when dwelling in us richly, gives us wisdom and the sense to admonish one another when we need it.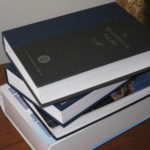 Conclusion
Followers of Christ should be the most grateful people on the planet because our Lord "has granted to us his precious and very great promises, so that through them you may become partakers of the divine nature, having escaped from the corruption that is in the world because of sinful desire" (2 Pet 1:4). God did not give us what we deserved (His wrath); He have us what we needed (mercy and grace). He gave us what we didn't deserve (grace) but withheld what we should have received (wrath). Why not verbally express that gratitude to God in song and prayer and to others who can hear just how good God is, at least to those who have trusted in Christ. For others who have yet to believe on the Lord, God's wrath awaits them (John 3:36) and will surely and do so sudden someday; after death (Heb 9:27) or at the final judgment (Dan 12:2-3; Rev 20:12-15). Why not put your trust in Christ today and be raised in glory and in His precious presence someday (Rev 21:4, 22:5).
Here is some related reading for you: 5 Bible Lessons About Being Thankful
Resource – Scripture quotations are from The Holy Bible, English Standard Version® (ESV®), Crossway Bibles. (2007). ESV: Study Bible: English standard version. Wheaton, Ill: Crossway Bibles. Used by permission. All rights reserved.