Not long ago it was common for churches to offer tapes or CDs of sermons for people to listen to. Later, sermons could be downloaded from church websites. With the invention of social media, live broadcasts of church services are now possible. However, what is being broadcasted today has changed. Instead of inspirational preaching, many are live broadcasting what looks like rambunctious loud music performances at church. Meanwhile, at many of these same churches it is hard to find any kind of ministry or service outreach to the general public. What does God say about serving others?
What is a ministry?
The word ministry shares the same root as the word minister. A minister is a servant. We see this mentioned in Mark 10:42-45 as follows: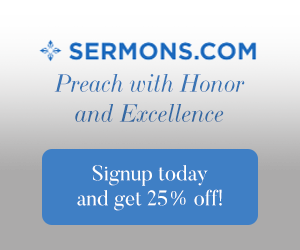 "But Jesus called them to him, and saith unto them, Ye know that they which are accounted to rule over the Gentiles exercise lordship over them; and their great ones exercise authority upon them. But so shall it not be among you: but whosoever will be great among you, shall be your minister: And whosoever of you will be the chiefest, shall be servant of all. For even the Son of man came not to be ministered unto, but to minister, and to give his life a ransom for many."
Notice in verses 43-44 where we are told whosoever is great among you, shall be your minister and whosoever of you is the chiefest, shall be the servant of all. If you compare the word minister and servant, they communicate a similar idea. The word minister is the Greek diakanos, which is the same root word for the English word deacon as found in 1 Timothy 3:10-13, which describes a person chosen from the congregation to serve others (Acts 6:1-7). The word servant is the Greek word doulos, which is used to describe a bond servant or slave. However, both are used interchangeably for minister, deacon, or servant several places in Scripture. Therefore, a servant is one whom ministers to and serves others.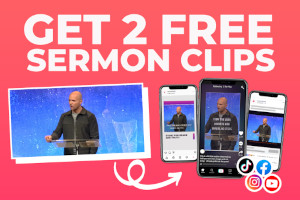 Who is a minister or servant?
Contrary to common belief, a minister is not just one that leads the church or worship services. God has called all of us to be ministers and servants. This is because it is through service that we are best able to demonstrate the love of Christ. As we just learned, a bond servant was like a slave, but chose to remain with his master after being released because he loves his master.
We see this described in Exodus 21:2-6 and Deuteronomy 15:12-18 where provision was made when a Hebrew slave was to be released after serving for seven years. Because of his love for his master, he could choose to remain as a bond servant. The master would take him to the judges to make it legal and he would take the servant to a door post and pierce his ear with an awl. By this act, the servant would remain with his master forever.
This Old Testament practice was alluded to when the Lord spoke to His disciples in John 15:9-17. Each disciple had been called by the Lord and they served Him voluntarily. However, the Lord gave them a new commandment that they were no longer servants (verse 15, Greek word doulos), but friends, because of love. What we see here is the disciples were literal voluntary bond servants to the Lord, but because of His love, He would soon give His life for His friends (verse 13) and they would be free of all bondage (Hebrews 2:14-18).
One other point to be made is as friends, no longer servants, they could literally sit at the same table with Him and eat as friends. This was a prelude to the last supper, where they all sat together for their final meal with the Lord. We could go on and on about this idea of being a bond servant, but the message is this: When you serve someone, you work to meet their needs. When you have met someone's needs, they are more apt to want to learn more about what it is that makes you want to serve and care for others. It is in that sweet spot of service that we can best share the gospel of salvation through Jesus Christ.
In a nutshell, we serve because we love the Lord (1 John 4:19). We demonstrate our love for the Lord by loving others. We demonstrate our love for others by giving our lives for them in ministry or service. By giving our lives for them for what the Lord has done for us, fulfils His commandment that we should love one another as He has loved us (John 15:12).
Finally, when we look at John 15:9-17, it is in the context of what the Lord said at the beginning of the chapter in John 15:1-8. In this passage, the Lord describes the process of being fruit for the Lord. He makes it clear that it is only through Him that we can bear fruit. However, he describes this as fruit that remains (John 15:16). This is not talking about good works, it is talking about people hearing the gospel of salvation and is demonstrated in our service to them. Many times this leads to them trusting Christ as their Savior. This is why the Lord said that if we abide in Him and His "words" abide in us, whatever we ask of the Lord that we need, it shall be done.
Therefore, all believers are called to be a minister or servant to others, using the love of the Lord as our motivation and the Word of God as our guide.
Conclusion
At churches today, it is hard to find any kind of ministry or service outreach to the public. The Bible says believers should minister to and serve others because we love the Lord and we can demonstrate the gospel of salvation in action through our service. When we do this, using the Word of God as our guide, our service becomes a vehicle to demonstrate and share the love of God to those whom we serve hoping that they trust the Lord for Salvation and are counted as fruit that remains.
More reading on this topic: 8 Characteristics of a Faithful Servant
Resource – Scripture quotations are from The Holy Bible, King James Version