Most folks know what it means to be a servant. But do you know what it means to be a faithful servant? Let's see what guidance the Bible can give us regarding at least 8 characteristics of a faithful Christian servant.
Colossians 3:12–13 "Put on therefore, as the elect of God, holy and beloved, bowels of mercies, kindness, humbleness of mind, meekness, longsuffering; Forbearing one another, and forgiving one another, if any man have a quarrel against any: even as Christ forgave you, so also do ye."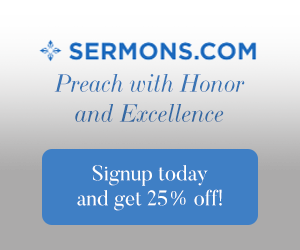 A Follower and a Leader
John 12:26 If any man serve me, let him follow me; and where I am, there shall also my servant be: if any man serve me, him will my Father honour.
A faithful Christian servant loves his Heavenly Father and strives to follow Jesus. This means that when he makes choices of what to do in his life, he chooses what Jesus would choose and goes where Jesus would go. A faithful Christian servant will be available to teach others how to follow Jesus too.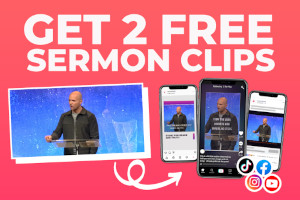 Humble
Mark 10:42–45 But Jesus called them to him, and saith unto them, Ye know that they which are accounted to rule over the Gentiles exercise lordship over them; and their great ones exercise authority upon them. But so shall it not be among you: but whosoever will be great among you, shall be your minister: And whosoever of you will be the chiefest, shall be servant of all. For even the Son of man came not to be ministered unto, but to minister, and to give his life a ransom for many.
A faithful Christian servant does not act in a way that is superior over others. He will be humble and not proud (Colossians 3:12). He will remember that he is first a servant and a minister. He will remember why Jesus came to earth — to humbly give his life for all.
Meek
Ephesians 4:2–3 With all lowliness and meekness, with longsuffering, forbearing one another in love; Endeavouring to keep the unity of the Spirit in the bond of peace.
Most have heard that to be meek does not mean that you are weak. On the contrary! I have heard meekness defined as controlled strength. You are meek when you are gentle, quiet and submissive. A faithful Christian servant knows when it is necessary to be meek and serves in a way that displays this Christ-like characteristic. As the Psalmist says "The meek will guide in judgment: and the meek will he teach his way." (Psalm 25:9)
Longsuffering
Psalm 86:15 But thou, O Lord, art a God full of compassion, and gracious, Longsuffering, and plenteous in mercy and truth.
A faithful Christian servant is patient to serve everyone, even when they are not ready to be served. Sometimes we need to wait for the perfect time to be a servant to a fellow brother or sister in Christ. A faithful servant will jump on the chance to offer a helping hand or take on an additional workload. He needs to remember that "all things work together for good to them that love God, to them who are the called according to his purpose" (Romans 8:28). There is purpose in serving others!
Forbearing
Ephesians 6:9 And, ye masters, do the same things unto them, forbearing threatening: knowing that your Master also is in heaven; neither is there respect of persons with him.
A faithful Christian servant is careful not to impose his calling onto others. We cannot make someone volunteer. We cannot make someone serve. We can be a master at serving others however, we must be careful to avoid causing someone else to serve in a capacity that they were not called to do. When we do this we risk placing someone into a position that is not the desire of their heart, nor glorifies God.
Good Steward
1 Peter 4:10 As every man hath received the gift, even so minister the same one to another, as good stewards of the manifold grace of God.
A faithful Christian servant must not only give at the offering plate; he must be willing to give of his gifts and talents. Giving of your talent shows your commitment to serve others. It shows that we are willing to serve others out of a heart of gratitude for the grace that we have been given. It is the least we can do (Romans 12:1-2).
Foresight
James 1:2–3 My brethren, count it all joy when ye fall into divers temptations; Knowing this, that the trying of your faith worketh patience.
A faithful Christian servant learns from his experience and applies that to situations in which he may serve. He understands that trials and tribulations build patience and with patience comes experience. Finally, he knows that experience produces hope (Romans 5:1-5). Sometimes people in hopeless situations need to just be served.
Selfless
Galatians 5:13 For, brethren, ye have been called unto liberty; only use not liberty for an occasion to the flesh, but by love serve one another.
A faithful Christian servant does not put his needs above the needs of others. Jesus was selfless in that He came to serve, not be served (Matthew 20:28). He never put His needs above others, in fact, He gave the ultimate self-sacrifice when He went to the cross to pay the penalty of sin for the whole world. Like Him, we should serve without concern for our need, but for the needs of others (Philippians 2:3-4).
Final Thoughts
There are so many more characteristics of a faithful Christian leader that I could list here.  For example, he is a good listener, he has a great sense of awareness and even when he has not experienced the same life event as someone that he serves, he empathizes and accepts them for who they are.
Read more here: What is Servant Leadership?
KJV Resource – Scripture quotations are from The Holy Bible, King James Version.