Why did the Apostle Paul say that Jesus will come like a thief in the night?
Unexpected
A thief naturally waits for the best time to break in and steal, but thieves won't generally do things in broad daylight, but under the cover of darkness at night. That's when thieves do their dirty work, and they do it when no one suspects a thing. Most people, right after they've been robbed, say they didn't expect it would happen to them, but that's exactly how Jesus' appearance will be. People won't be expecting it. Although some believers won't be caught off guard, I believe many will. And certainly the unsaved will be shocked or stunned to know that Jesus Christ did come again, and they will mourn because they know their judgment is coming. That's why the Apostle John wrote, "Behold, he is coming with the clouds, and every eye will see him, even those who pierced him, and all tribes of the earth will wail on account of him. Even so. Amen" (Rev 1:7).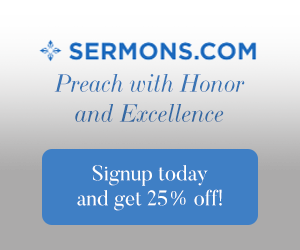 Caught by Surprise
The Apostle Peter said that in the last days, people will begin to doubt and ridicule those of us who believe in Jesus' second coming. Peter writes that "scoffers will come in the last days with scoffing, following their own sinful desires. They will say, "Where is the promise of his coming? For ever since the fathers fell asleep, all things are continuing as they were from the beginning of creation" (2 Pet 3:3-4). They will argue that Christians have been talking about this for a long time, and still, no Jesus, but that's exactly what Jesus said it will be like. Even though Noah tried to warn them, no one expected a flood, but it came. No one in Sodom expected that "the LORD rained on Sodom and Gomorrah sulfur and fire from the LORD out of heaven" (Gen 19:24), until it was too late. And no one expects Jesus to come back again, at least outside of the church, and for many it will be too late. The church is expecting Jesus to come again, but many a manmade prophecy has come and gone, and each one has failed when attempting to name the date of Jesus' coming. This, despite the fact Jesus said only the Father in heaven knows the time, and I seriously doubt that these false prophets have been given private information by God that the rest of us didn't get.
Thief in the Night
The Apostle Paul wrote about the unexpected return of Jesus, writing, "For you yourselves are fully aware that the day of the Lord will come like a thief in the night" (1 Thess 5:2). Everyone will be doing business as usual, saying, "There is peace and security," then sudden destruction will come upon them as labor pains come upon a pregnant woman, and they will not escape" (1 Thess 5:3). Speaking in the context of His return, Jesus said, "as were the days of Noah, so will be the coming of the Son of Man" (Matt 24:38), but what did Jesus' mean, just as in Noah's day? People will be eating and drinking and marrying, and living as if nothing will ever change, so "they were unaware until the flood came and swept them all away, so will be the coming of the Son of Man" (Matt 24:39). No one expected the flood of God's judgment to come, and neither will the world expect Jesus' coming to judge them (Rev 20:12-15). When Jesus was telling His disciples that they must be ready at all times (Luke 12:36), He told them, "that if the master of the house had known at what hour the thief was coming, he would not have left his house to be broken into" (Luke 12:39). That's why we "must be ready, for the Son of Man is coming at an hour you do not expect" (Luke 12:40). That wasn't written for unbelievers, but for Christ followers! We must be ready…always!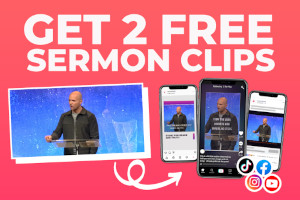 An Eye to the Sky
Realizing that Jesus can come back at any second (and He can), we tend to live a holier life. Knowing that Jesus could come back before you finish reading this should drive us to live a more holy life, and that's the subject of which the Apostle John writes. He says, "Beloved, we are God's children now, and what we will be has not yet appeared; but we know that when he appears we shall be like him, because we shall see him as he is" (1 John 3:2), so knowing we'll also have a glorified body at His return (not nearly as much as His glory, of course), you would think we'd be making every effort to live a more obedient life. This may be why John wrote that "everyone who thus hopes in him purifies himself as he is pure" (1 John 3:3). If you have the hope of Jesus' return, and expect it could be any moment, then that will tend to make you strive to avoid sin. If you know the Master's coming, you're more likely to be a "good little boy or girl," right?
Conclusion
No one can know the day or the hour of Jesus' return, so we must be ready at all times. Jesus Christ said, "concerning that day and hour no one knows, not even the angels of heaven, nor the Son, but the Father only" (Matt 24:37), but one thing we can be sure of…He is coming again. Jesus said, "you will see the Son of Man seated at the right hand of Power, and coming with the clouds of heaven" (Mark 14:62), but for millions it will be too late. Today He is the Savior, the Lamb of God, but when He returns, He will be the Judge and Ruler of all the Universe, judging with righteousness, and sentencing all who have rejected Him over the centuries (Dan 12:2-3; Rev 20:12-15). That's why the Apostle Paul, in quoting Isaiah the Prophet (Isaiah 49:8), said, "In a favorable time I listened to you, and in a day of salvation I have helped you." Behold, now is the favorable time; behold, now is the day of salvation" (2 Cor 6:2). Today is an acceptable time to come to Jesus Christ and put your trust in Him…but if you wait too long or die before His return, there is only an impending judgment to come (Heb 9:27; Rev 20:12-15). Then their day of salvation will be over. Today is the best of days to be saved. Why not trust in the Savior today…while it's still today. If you wait, He could come tonight, and it would be too late.
Here is some related reading for you: Biblical Signs of the Second Coming of Jesus Christ
Resource – Scripture quotations are from The Holy Bible, English Standard Version® (ESV®), Crossway Bibles. (2007). ESV: Study Bible : English standard version. Wheaton, Ill: Crossway Bibles. Used by permission. All rights reserved.