Some lack assurance, some know they're lost, but others are secure in Christ, so what are some biblical signs about having genuine, saving faith?
Seasons of Doubt
The trouble with having doubts is that our feelings can fool us, but feelings must never outweigh the facts, and the facts are, for those who have trusted in Christ, there is no more separation from God possible (Rom 8:38-39). You might feel lost on certain days, but your feelings are not absolute truth like the Word of God is. Feelings are overrated, and sometimes rated higher than biblical truth, whether we know we're doing that or not. If someone holds to the idea that you can lose what you did not gain (John 3:16; Eph 2:8-9), then they don't understand the fact that Jesus calls it "eternal life." If you can lose it, then it's not eternal. I think a lot of us have seasons of doubt. That's normal, but it's not normal to stay in that season. One of the best remedies for doubt is reading the Word of God. Reading the Word of God brings peace of mind and assurance to the soul.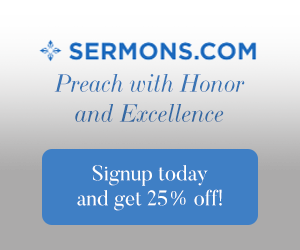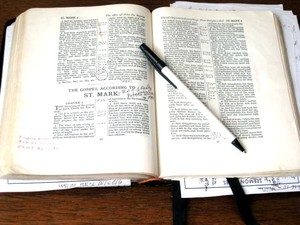 Bearing Fruit
Don't get me wrong. We don't bear fruit…God causes us to bear fruit by His Spirit, so it is not a fleshly or human fruit of good works, but genuine, Spirit-driven, Spirit-led works that are done for God, but by God. These works are always to be done for the glory of God; otherwise, we have earned our reward by doing works to be seen by others, and Jesus is the Vine, and we are the branch, and branches can do absolutely nothing unless they abide in the Vine (John 15:7), so abiding in Christ will naturally produce fruits of the Spirit. These are signs that you have genuine faith in Christ. The Holy Spirit of God will cause us to produce godly fruit, and "the fruit of the Spirit is love, joy, peace, patience, kindness, goodness, faithfulness, gentleness, self-control; against such things there is no law" (Gal 5:22-23), but if you see fruit in your life like "sexual immorality, impurity, sensuality, idolatry, sorcery, enmity, strife, jealousy, fits of anger, rivalries, dissensions, divisions, envy, drunkenness, orgies, and things like these," then the Apostle Paul says, "I warn you, as I warned you before, that those who do such things will not inherit the kingdom of God" (Gal 5:19-20). If you have these fruits of the flesh, and not the fruits of the Spirit (love, joy, peace), then you may not have genuine saving faith. When God brings someone to repentance, they turn away from these previous practices and they begin to bear godly fruit by the Spirit of God (Gal 5:22-23).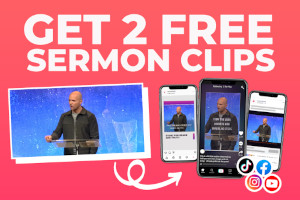 Doing unto Him
When Jesus speaks to His followers about doing for others, He says they're actually doing it to Him (Matt 25:40), but they don't seem to notice because they say, "Lord, when did we see you hungry and feed you, or thirsty and give you drink? And when did we see you a stranger and welcome you, or naked and clothe you? And when did we see you sick or in prison and visit you" (Matt 25:37-39). Jesus tells them: "Truly, I say to you, as you did it to one of the least of these my brothers, you did it to me" (Matt 25:40). Now look at those who profess to have done works for Christ, and read His response: "Lord, Lord, did we not prophesy in your name, and cast out demons in your name, and do many mighty works in your name" (Matt 7:22). What does Jesus tell them? He says, "I never knew you; depart from me, you workers of lawlessness" (Matt 7:23). They did works to be seen or look religious, but they made sure others knew about them, but they already have their reward, but what is done is secret will be openly rewarded in heaven, but what's done openly before others is all the reward they'll have. What is most troubling is Jesus saying, "Not everyone who says to me, 'Lord, Lord,' will enter the kingdom of heaven, but the one who does the will of my Father who is in heaven" (Matt 7:21), so how many believers minister to the poor, naked, hungry, those in prison or nursing homes, or make strangers feel welcome (Matt 25:35-36)? How many visit the orphans and widows (James 1:27) and make strive to disciples of those around them (Matt 28:18-20; Acts 1:8)? Not everyone can do all those things, but everyone can do some of those things, but no Christian will avoid doing all these things.
Conscience and Conviction
If a person has been born again, they won't automatically become sinless…however, they should sin less over time, but one reason for that is the Holy Spirit. He convicts us when we sin, and our conscience tells us that we must confess this sin to God and turn away from it. There is a conviction by the Holy Spirit that helps us to know what is right and what is wrong. It is that voice that tells us to stop or avoid doing something, to stop and help someone, and say something encouraging to someone who needs it. God speaks to us through Hs Word, but also through His Spirit and into our conscience. A problem arises when we suppress His voice and sin anyway. The more often we suppress the Spirit's voice, the more likely we'll fall into patterns of sin. We're still a child of God, but we might feel we're not really saved. We might have doubts about our salvation, and sin does that…it robs you not only of your joy, but also robs you of your assurance. No child of God can sin and enjoy it…if they do, they've either quenched the Holy Spirit's voice, or they're not saved at all. All Christians fall into sin, but the difference is, Christians don't dive into it and swim around in it.
Conclusion
My hope in writing this was to help you know the signs of genuine conversion, and give some warning signs of a person that might not be saved. Only God knows for sure if they're saved or not (1 Sam 16:7), but Jesus did say we can know them by their fruits (Matt 7:16). Fruits of love, joy, and peace will stand out in this world, but those who practice fruits like lust, greed, and sexual immorality will not be entering the kingdom of heaven. Many might think they are, but the same many will be turned away before Christ (Matt 7:21-23). The Apostle Peter said, "be all the more diligent to confirm your calling and election, for if you practice these qualities you will never fall" (2 Pet 1:10), because the fact is, "many are called, but few are chosen" (Matt 22:14), and we're not the "frozen chosen," but the chosen of God and appointed to do good works that God has determined to place before us (Eph 2:10). The question is, will we walk in them (Matt 25:35-36)? And, are we walking with Christ in the first place? Settle that question today my friend. Make that election and calling absolutely sure!
Here is some related reading for you: 7 Signs of a True Conversion
Resource – Scripture quotations are from The Holy Bible, English Standard Version® (ESV®), Crossway Bibles. (2007). ESV: Study Bible : English standard version. Wheaton, Ill: Crossway Bibles. Used by permission. All rights reserved.