Is it sin for Christians to see a psychologist or a psychiatrist? Is it just like going to the doctor when you're sick or injured?
Mental Health Professionals
Psychologists and psychiatrists are professionals who work in the field of mental health but sometimes their roles are mixed up with other mental health professionals such as psychotherapists, psychoanalysts, or mental health counselors. Psychiatrists are highly trained in pharmacological treatments for mental health and are the primary mental health professionals to prescribe medications, however psychologist's study normal and abnormal mental states from cognitive, emotional, and social processes and behavior and they do so by observing, interpreting, and recording how individuals relate to one another and to their environments. Psychiatry is the branch of medicine focused on the diagnosis and are empowered to order or perform a full range of medical and psychological tests, so in summary, psychiatry is the branch of medicine focused on the diagnosis, treatment, and prevention of mental, emotional and behavioral disorders while psychologist's study normal and abnormal mental states, so people normally see a psychologist or other counseling professional before they are referred to a psychiatrist. Psychiatrists practice counseling, but others only administer and monitor medications while they partner with other professionals who might perform the therapy on the patient. As in any vocation, some psychologists and psychiatrists will be Christians, while others will not be, but Christian patients typically feel more comfortable going to a psychologists and psychiatrists who hold to a biblical worldview.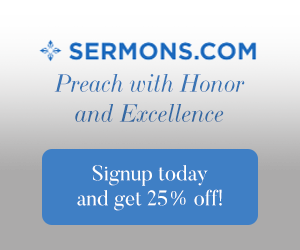 Prayer Alone
According to Lifeway Research (in 2013), about one third of Americans believe that prayer and Bible study alone can help a person overcome a serious mental illness, while almost have of all professing Christians believe prayer and Bible study can conquer mental illnesses, so about half the population believes that God, the Bible, and prayer are better equipped to handle mental health issues than professionals, but that does not work for everyone (including Christians), and so about half of the professing Christians who responded to the survey believe that in some cases, it may take seeking help from a mental health professional. [1] What is even more beneficial is that in many cases, psychiatrists and psychologists who are Christian deal with mental health issues but use the Word of God as their reference point. Of course, Christian psychologists and psychiatrists are still human, and they'll make mistakes (like the rest of us), so our expectations shouldn't exceed their ability. The first thing we should always do is pray about it, but also read the Word of God on a daily basis, however, there are times when we need to seek professional help, and there's absolutely no shame in that.
Benefits
There is nothing inherently wrong about visiting a psychologist or psychiatrist because they are trained to diagnosis things like depression, but also to test for things like dyslexia, which many patients admit they never knew they had it…and they're greatly relieved because it explains why they've had such a hard time in their life reading and writing. If we had a broken bone, we'd go to the doctor and have it set, so psychiatrists and psychologists are not inherently wrong in what they do, and it's even better if you can find a psychiatrist or psychologist that is believer. That doesn't mean they are more equipped to help you, but they should understand that we are all broken and in need of God's help, and they'll probably pray with you and for you, and of course, there's even more help when you read the Word of God. The Prophet Isaiah writes, "You keep him in perfect peace whose mind is stayed on you, because he trusts in you" (Isaiah 26:3), and it is only then that "the peace of God, which surpasses all understanding, will guard your hearts and your minds in Christ Jesus" (Phil 4:7). If you have a troubled mind right now, Jesus Christ would tell you, "Peace I leave with you; my peace I give to you. Not as the world gives do I give to you. Let not your hearts be troubled, neither let them be afraid" (John 14:27).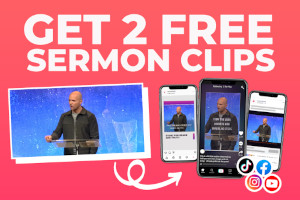 Conclusion
Sadly, many people view mental illness as a character flaw when it is more likely a medical cause, but it is not a weakness in the Christian's character. Not if there's an underlying physical cause. It could be a simple brain chemical imbalance that could be treated with medication; it could be an injury to the brain that the patient's unaware of; or there could be any number of reasons. Unfortunately, we sometimes stigmatize people who seek the help of a psychiatrist or psychologist, thinking the person must have a spiritual, moral, or character weakness (or worse, some have been told their demon possessed!), but we go to the doctor when we're injured or have an illness, so what's the difference when people seek out the help of a psychiatrist or psychologist? We should use caution when trying certain strategies like hypnosis or taking certain drugs that are prescribed. I would advise against hypnosis, and the mental health professionals I spoke with agreed, but we must be realistic. The time may come when you need professional help. If you do, seek it; even if it's a psychiatrist or psychologist. I think it's better to seek the help of a Christian psychiatrist or psychologist. For one thing, Christian psychiatrists and psychologists should have more godly wisdom than those in the world. That means they'll fear or reverence God and His Word, and that's good because the fear of the Lord is the very beginning of wisdom (Prov 1:7, 9:10), and we can use all the godly wisdom we can get.
1. LifeWay Research asked these questions about mental illness as part of an omnibus telephone survey conducted Sept. 6-10, 2013, among a random sample of Americans representative of the U.S. population of adults. Responses were weighted by age, gender, education, race/Hispanic ethnicity, region, and CBSA market size. Interviews were conducted in either Spanish or English. Both listed and unlisted numbers were called, and approximately 20 percent of the sample was reached by cell phone. The sample size of 1,001 provides 95 percent confidence that the sampling error does not exceed +3.1 percentage points.
Here is some related reading for you: Is Behavioral Therapy Biblical?
Resource – Scripture quotations are from The Holy Bible, English Standard Version® (ESV®), Crossway Bibles. (2007). ESV: Study Bible : English standard version. Wheaton, Ill: Crossway Bibles. Used by permission. All rights reserved.