Does the idea that some are "carnal Christians" mean that they are saved, especially if they live like the world?
Carnal Christians
I have a friend who many years ago said he was saved while listening to a sermon on the radio, but what troubled me was that there was no difference in the way that he lived. When I came over to visit him and invite him to church, he wasn't interested at all. In fact, he was watching a movie that was totally inappropriate with graphic violence, partial nudity, and language that would make anyone blush, so I asked him, "Does it bother you to watch this stuff since you believe in Jesus?" To say he was angry was an understatement. My friend thought he was saved, but I wasn't sure because his lifestyle, language, and drinking didn't square with the way a believer is to live in holiness. I don't mean perfection, because that's not possible, but a believer will strive to live in holiness. The Apostle John seems to address this when he wrote, "Everyone who makes a practice of sinning also practices lawlessness; sin is lawlessness" (1st John 3:4). That's because "No one who abides in him keeps on sinning; no one who keeps on sinning has either seen him or known him" (1st John 3:6). My friend says he knows Jesus, but the most important question isn't whether he knows Jesus, but rather does Jesus know him? Jesus said that on the day of His return, many will say to Him, "Lord, Lord" (Matt 7:21), but these same many will be turned away because Jesus says, "I never knew you" (Matt 7:23). That is why I wished he would read 1st John chapter 3. He may be deceived, but "let no one deceive you. Whoever practices righteousness is righteous, as he is righteous.  Whoever makes a practice of sinning is of the devil, for the devil has been sinning from the beginning." (1st John 3:7-8). My friend might think he is saved, but his lifestyle betrays that profession of faith. He is practicing what he ought not to practice, so "it is evident who are the children of God, and who are the children of the devil: whoever does not practice righteousness is not of God, nor is the one who does not love his brother" (1st John 3:10). Apparently, it's not evident to my friend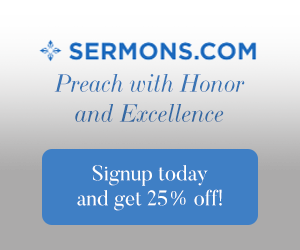 People's Practices
The Apostle John mentions "practice" six times in this short chapter, so why does he use the word "practice?" Imagine you're on a basketball team and you love it…but you are not quite good enough to make the starting lineup, so you practice and practice. You are practicing what you love doing, so when John says that those who practice such things, he means those who do them often and love doing them (whatever sin that is), so if someone's practicing sin, they are living a lifestyle of sin and can have no assurance from the Bible that they are saved. Jesus Christ said, "everyone who practices sin is a slave to sin" (John 8:34), so my friend is a slave to sin, whether he knows it or not. At least it looks that way. In speaking of the detestable things that sinners do, the Apostle Paul writes, "Though they know God's righteous decree that those who practice such things deserve to die, they not only do them but give approval to those who practice them" (Rom 1:32), and "We know that the judgment of God rightly falls on those who practice such things" (Rom 2:2). John says of one thing we can be sure: "If we say we have fellowship with him while we walk in darkness, we lie and do not practice the truth" (1st John 1:6), since "everyone who practices righteousness has been born of him" (1st John 2:29), however, "Everyone who makes a practice of sinning also practices lawlessness; sin is lawlessness" (1st John 3:4). Whatever you practice in life determines whether you are a believer or not. It's not that the practices condemn you, but living a life of sinful practices show you have not been regenerated by the Holy Spirit, and such who reject Christ will die in their own sins with the wrath of God abiding on them (John 3:36b).
License to Sin
When we have been saved and all our sins have been taken away, our human nature is still alive and kicking. The flesh is not going to go down easy. We are still in a battle, just as Paul said, "For I do not do the good I want, but the evil I do not want is what I keep on doing" (Rom 7:19). How many of us can honestly say the same thing?   I must admit that I still do what I know to be wrong, and yet the good I see that I need to do, I don't always do, but the good thing is, we are convicted by God's Spirit when we do wrong and we repent of that and confess it to God. My friend who claims to be a Christian but lives like the world apparently has no conviction over what he sees, reads, listens to, and drinks. Just because we're secure in Christ and have freedom, it doesn't mean we have the freedom to sin. Think back to the time before you were saved and you'll remember that, "while we were living in the flesh, our sinful passions, aroused by the law, were at work in our members to bear fruit for death.  But now we are released from the law, having died to that which held us captive, so that we serve in the new way of the Spirit and not in the old way of the written code" (Rom 7:5-6). Paul, just like we did, saw "in my members another law waging war against the law of my mind and making me captive to the law of sin that dwells in my members" (Rom 7:23), so even "where sin increased, grace abounded all the more" (Rom 5:20), but this doesn't give us permission to sin all the more. If we think that, like my friend does, then we don't understand grace at all. It's not a license to sin but Paul is saying that there is always more grace than our sins. Even the psalmist knew that we cannot sin just because we have been saved. He prayed, "Keep back your servant also from presumptuous sins; let them not have dominion over me! Then I shall be blameless, and innocent of great transgression" (Psalm 19:3). That is what every believer should pray…even my friend, who I fear may be lost and not even know it.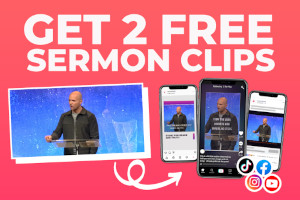 Conclusion
Do you have a friend that lives a life that is contrary to the commands of God, and yet believes he or she is saved? They are living on dangerous ground. They may be deceived because no one who is a child of God makes a practice of sinning. Rather, they are practicing righteousness and striving to live a life of holiness. It won't be a life of perfection of course (Rom 7), but it should be a life that strives to avoid sin, and is deeply convicted when they do sin. If there is no more conviction when a person sins, that person may not be saved at all, or they have suppressed the Spirit's prompting so much that they can no longer hear His voice, so the final warning comes from the author of Hebrews about the potential hardening of our hearts, and writes, "Today, if you hear his voice, do not harden your hearts as in the rebellion" (Heb 3:15), because "we see that they were unable to enter because of unbelief" (Heb 3:19), so follow what Isaiah wrote and whom Paul cites in writing, "In a favorable time I listened to you, and in a day of salvation I have helped you. Behold, now is the favorable time; behold, now is the day of salvation" (2nd Cor 6:2). Tomorrow may be too late.
More to read for you: What Are Some of the Birthmarks of a Believer?
Resource – Scripture quotations are from The Holy Bible, English Standard Version® (ESV®), Crossway Bibles. (2007). ESV: Study Bible : English standard version. Wheaton, Ill: Crossway Bibles. Used by permission. All rights reserved.