Was Jesus the God Who was present in the Old Testament? Or, was it the Father or the Holy Spirit?
The Angel of the Lord
An angel simply means "messenger of God," and frequently in the Old Testament, God sent His holy angels to do His bidding, but a few times it was God Who appeared to the patriarchs; but of course not in front of His full glory, for no human can live after seeing God (Ex 33:17-22), but God sometimes appeared in different ways like when He revealed Himself to Moses in the burning bush (Ex 3:2), but God can command one angel to take out 185,000 soldiers in one swoop (2nd Kings 19:35), and it is nothing to Him, but there is a difference it seems between "an angel of the Lord" and "the angel of the Lord." Notice it is "an angel" and not "the angel." If I see our postal carrier, I might say, "There is the postal carrier" but if they weren't mine, I'd say, "There's a postal carrier," so it depends upon who the person is. The first reference of "the angel of the Lord" came to Hagar, Abraham's mistress, and her son, Ishmael, where the angel said to her "Behold, you are pregnant and shall bear a son. You shall call his name Ishmael" (Gen 16:11), so it's not just an angel, but "the angel of the Lord." Either way, it is of the Lord and it is in His authority they act. In some cases, it was God Who appeared, like when Jacob wrestled with God, as he said (Gen 32:22-32), so in the places where God directly intervened in Israel's wanderings, was it Jesus, the Father, or the Holy Spirit. When He appeared as a man, Who was He in reality? Bible scholars believe all Three Persons of the Trinity were involved in the creation of the universe and mankind, but was it Jesus Who led Israel out of Egypt and did all those miracles or was it the Father or the Holy Spirit of God?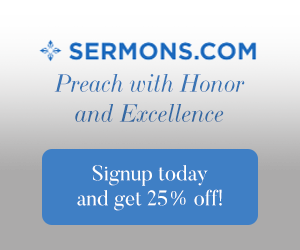 Jesus, Before Abraham
If anything angered the Pharisees and the other religious leaders in Jesus' day, it was His claim to divinity, like the time He forgave sins. They knew only God could forgive sins, and so they knew what He was claiming to be (Mark 2:7), but what they refused to see was that Jesus perfectly fulfilled the coming Messiah, and that He had existed long before His birthplace in Bethlehem did (John 1:1-2). It's not that they didn't have the head knowledge of this, because Jesus openly told them, "Truly, truly, I say to you, before Abraham was, I am" and the Jews knew that God's name was "I AM" (John 8:58), but their only reaction was to pick "up stones to throw at him, but Jesus hid himself and went out of the temple" (John 8:59). Since Paul declares that "by him all things were created, in heaven and on earth, visible and invisible, whether thrones or dominions or rulers or authorities—all things were created through him and for him" (Col 1:16), then He could not have been created, but rather, all things were created by Him. He is the Creator and acting with the Father and the Holy Spirit in perfect unity. Jesus is God and as God He has always existed and is outside of His creation and is the self-existent One (I AM) or "being" but there was a time when we were not a being, as not being around, and a time is coming when we'll not be here on earth, at least in the flesh, so Jesus has existed for all time and as God, will do so for all time. As God, Jesus is the same yesterday, today, and forever (Heb 13:8), so was Jesus the God of the Old Testament, because some criticize the God of the Old Testament as being a harsh, judgmental, angry God? They see an angry God of the Old Testament verses a Jesus who loves and heals and helps everyone, but that narrow view of Jesus will be shattered someday. Just read the Book of Revelation. It's not "Jesus, meek and mild," that's for sure, so is there no discrepancy between Jesus and the God of the Old Testament…and further, I say to you, Jesus was the God of the Old Testament, but did He act alone?
I AM
God told Moses to tell the children of Israel that "I AM Who I AM" and "I AM" has sent you (Ex 3:14), so I find it no coincidence when Jesus uses the same "I AM" statements when referring to Himself as "the bread of life that came down from heaven" (John 6:41), and even when they came to arrest Jesus in the Garden of Gethsemane, He said, "I Am He" and "they drew back and fell to the ground" (John 18:6), so the Jews might have thought Jesus was more than a prophet. The Apostle Paul refers to that rock in the Old Testament as Christ because he wrote that all Israel "were baptized into Moses in the cloud and in the sea, and all ate the same spiritual food (manna), and all drank the same spiritual drink. For they drank from the spiritual Rock that followed them, and the Rock was Christ" (1st Cor 10:2-4), and Jesus had already said He was the bread that came down from heaven, so there is no reason to disbelieve that Jesus is the God of the Old Testament, but is this the case with all of the Old Testament? We can't say for sure, so I won't, so was this the same God in the Old Testament that existed as mentioned in the New Testament? It doesn't matter because God does not change (Mal 3:6).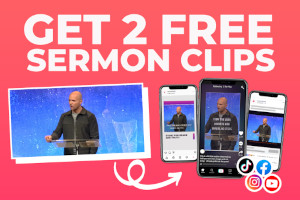 Conclusion
When it comes down to it, the only thing that's important is putting your trust in Christ. If you have not done that, you have not really met the Jesus of the Bible and Jesus said it means eternal life to know Him and to know the One Who sent Him, which is the Father, just as Jesus said, "this is eternal life, that they know you, the only true God, and Jesus Christ whom you have sent" (John 17:3). God is the same in both the Old Testament and the New Testament; it's just that He was dealing with Israel, and later, Judah (the Jews), in a way that seems harsh to us, but to God, it was a way of bringing them to repentance and coming back to Him. God is just in all He does and we cannot question what our Creator is doing and try to give Him counsel or advice. No matter what God did in the Old or New Testament, the Potter has every right over the clay vessels, and He has never once asked my advice on how to run the universe. That's a good thing, because I'd mess it up.
Related reading for you: Who Was the Angel of the Lord?
Resource – Scripture quotations are from The Holy Bible, English Standard Version® (ESV®), Crossway Bibles. (2007). ESV: Study Bible : English standard version. Wheaton, Ill: Crossway Bibles. Used by permission. All rights reserved.