We know Jesus is coming again, so in eager expectation of that great event, here are some of the top Bible verses about Jesus' second coming.
Be Ready
Luke the Physician and Evangelist records the moment after Jesus' ascension into heaven, and mentions the angels of God telling the disciples, "Men of Galilee, why do you stand looking into heaven? This Jesus, who was taken up from you into heaven, will come in the same way as you saw him go into heaven" (Acts 1:11). Just as Jesus ascended into the clouds of glory, up into heaven, so will He come again; however we just don't know when. Jesus stresses this point often, saying, "But concerning that day and hour no one knows, not even the angels of heaven, nor the Son, but the Father only" (Matt 24:36), and since we don't know the time of His return, we "must be ready, for the Son of Man is coming at an hour you do not expect" (Matt 24:44). To be living in eager expectation of His return is a very good way to live a holier life. Not perfect, but if we live like Jesus could return at any moment, and He could, then we'll be more diligent in avoiding sin, therefore, Jesus warns us to "watch yourselves lest your hearts be weighed down with dissipation and drunkenness and cares of this life, and that day come upon you suddenly like a trap. For it will come upon all who dwell on the face of the whole earth. But stay awake at all times, praying that you may have strength to escape all these things that are going to take place, and to stand before the Son of Man" (Luke 21:34-36). Ignore every "date setter" because no one can know when Jesus is coming again. One thing we do know is "the day of the Lord will come like a thief, and then the heavens will pass away with a roar, and the heavenly bodies will be burned up and dissolved, and the earth and the works that are done on it will be exposed" (2 Pet 3:10).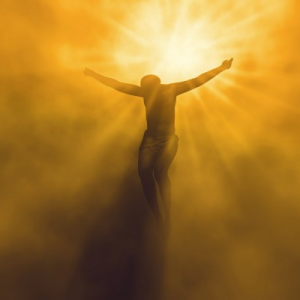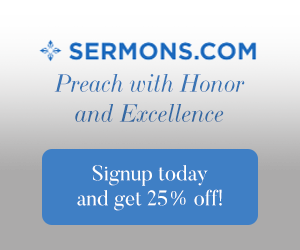 The Assurance
At the present time, believers are living in the tension of the "now" and "not yet." We are sealed by God's Spirit and bound for the kingdom (Eph 1), but for now, we are "Waiting for our blessed hope, the appearing of the glory of our great God and Savior Jesus Christ" (Titus 2:13). We know with certainty that the Lord Jesus "Christ, having been offered once to bear the sins of many, will appear a second time, not to deal with sin but to save those who are eagerly waiting for him" (Heb 9:28). I am eager to see Him for the very first time. What about you? He promised that "if I go and prepare a place for you, I will come again and will take you to myself, that where I am you may be also" (John 14:3). God cannot lie, so every promise of His is yes and amen, so we can be just as confident as the Apostle Paul was in the fact that Jesus will bring us all the way home, so "When Christ who is your life appears, then you also will appear with him in glory" (Col 3:4), and I am "sure of this, that he who began a good work in you will bring it to completion at the day of Jesus Christ" (Phil 1:6).
His Judgment
The first time, Jesus came to redeem the world (Mark 10:45; John 3:16-17), but the next time, He comes to judge the world. Believer's sins have already been accounted for; their judgment will be rewards or a loss of rewards, depending on what they did while here on earth; whether for self or for Christ (Rom 14:10-12; 2 Cor 5:10), but whether it is an unsaved person or a believer in Christ, Jesus says to both, "Behold, I am coming soon, bringing my recompense with me, to repay everyone for what he has done" (Rev 22:12). What we have done for Jesus Christ (Matt 25:35-36), we have done unto Him (Matt 25:40), but the consequences of doing nothing for Him are worse than we can imagine (Matt 25:41). Some will shrink back in shame, believers and unbelievers, but others will be bold as a lion on that Day. The Apostle John tells is that we must "abide in him, so that when he appears we may have confidence and not shrink from him in shame at his coming" (1 John 2:28). If we're not abiding in Him, we'll have plenty to be ashamed of at His return, so my prayer for you is the same as Paul's: "Now may the God of peace himself sanctify you completely, and may your whole spirit and soul and body be kept blameless at the coming of our Lord Jesus Christ" (1 Thess 5:23).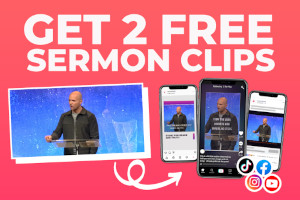 Every Eye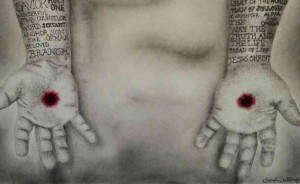 There will be no hiding the fact of Jesus' second coming. The Apostle John wrote in Revelation 1:7-8, "Behold, he is coming with the clouds, and every eye will see him, even those who pierced him, and all tribes of the earth will wail on account of him. Even so. Amen. I am the Alpha and the Omega," says the Lord God, who is and who was and who is to come, the Almighty." Every eye shall see Him…so that won't be hidden, but rather, just "as the lightning comes from the east and shines as far as the west, so will be the coming of the Son of Man" (Matt 24:27). Jesus "will come in the same way as [the disciples] saw him go into heaven" (Acts 1:11b). Jesus' return will be such a titanic event that it will not be missed by anyone. Paul said of His Jesus' second coming, "For the Lord himself will descend from heaven with a cry of command, with the voice of an archangel, and with the sound of the trumpet of God. And the dead in Christ will rise first. Then we who are alive, who are left, will be caught up together with them in the clouds to meet the Lord in the air, and so we will always be with the Lord" (1 Thess 4:16-17). During Jesus' illegal trial, He told the counsel, "from now on you will see the Son of Man seated at the right hand of Power and coming on the clouds of heaven" (Matt 26:64). They thought it was blaspheme at the time, but eventually, they will see His words fulfilled before their eyes and know that He is truly God.
Conclusion
We cannot even guess when Jesus will come again, but we don't have to guess about the fact that He is coming again. We know that the Lord is coming again, so we must always be ready for His return. He is coming again and we have His sure word on that. He is coming again to judge the world in righteousness (Acts 17:31), and He is coming again, and every eye will see Him. Some will shrink back in shame. Others will mourn His coming. But others will rejoice for the Lord has come, and we will finally see God for the very first time (Rev 21:3; 22:4). For me, that time cannot come soon enough!
Here is some related reading for you: Biblical Signs of the Second Coming of Jesus Christ
Resource – Scripture quotations are from The Holy Bible, English Standard Version® (ESV®), Crossway Bibles. (2007). ESV: Study Bible: English standard version. Wheaton, Ill: Crossway Bibles. Used by permission. All rights reserved.