Was it possible that Jesus could have sinned during the Temptation in the Wilderness?
All Have Sinned
Not counting Jesus, there has never been a person who has not sinned. It is not humanly possible for us not to sin. We drink up sin like water. It's just our nature. We haven't just fallen short of God's glory…we've fallen infinitely short of it (Rom3:23), with no humanly means to bridge that gap. It's not one out of a thousand that happens to be righteous, but "None is righteous, no, not one" (Rom 3:10). In fact, "All have turned aside; together they have become worthless; no one does good, not even one" (Rom 3:12). Twice the Apostle Paul says "not one" or "not even one" to drive home the point that there are no exceptions! Not even one! Even so, "The fool says in his heart, "There is no God." They are corrupt, they do abominable deeds; there is none who does good" (Psalm 41:1). Our conclusion is, we've been born into sin (Psalm 51:5), however there is One whom we can trust that is sinless; and He is our only hope, but whoever says they're not a sinner or haven't sinned, is a liar, and there is no truth in them (1 John 1:8, 10). The last time someone told me that they weren't a sinner, I said, "I feel sad for you my friend because Jesus came to die for sinners."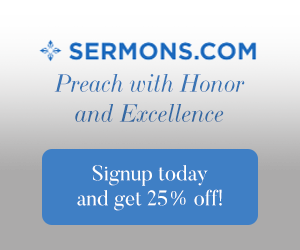 Holy, Holy, Holy
In Isaiah the Prophet's vision, He saw the throne of God and beheld the glory of God. What was his reaction? He "said, "Woe is me! For I am lost; for I am a man of unclean lips, and I dwell in the midst of a people of unclean lips; for my eyes have seen the King, the Lord of hosts" (Isaiah 6:5)! Isaiah was undone until he says a "seraphim flew to me, having in his hand a burning coal that he had taken with tongs from the altar. And he touched my mouth and said: "Behold, this has touched your lips; your guilt is taken away, and your sin atoned for" (Isaiah 6:6-7). Isaiah heard and saw the two seraphim say to one another, "Holy, holy, holy is the Lord of hosts; the whole earth is full of his glory" (Isaiah 6:3). Did you realize that this is the only attribute of God that is mentioned three times, and in Jewish literature, something that's repeated three times is given the highest emphasis possible, so we too must proclaim as Moses wrote, "Who is like you, O LORD, among the gods? Who is like you, majestic in holiness, awesome in glorious deeds, doing wonders" (Ex 15:11)? The answer to that rhetorical question is, no one…no one is like God. God is so holy that no one can even look at Him and live. There are almost 650 mentions about the holiness of God, and since we know Jesus is God, He too is Holy, which is why we're told, "You shall be holy, for I am holy" (1 Pet 1:16).
The Temptation
When Jesus was driven into the Wilderness by the Spirit of God (Matt 4:1-11), the Devil tried to tempt Him to sin in the same three ways that we are tempted sin, and in the same three ways that Eve was tempted to sin in the Garden. First off all, Satan confronted Jesus at His physically weakest point. He was hungry beyond our imagination, having fasted for forty days, so Satan told Jesus to turn some stones into bread, appealing to the lusts of the flesh, but Jesus said we are to live by every word that proceeds from God's mouth (the Bible). Next, Satan tells Jesus to test God by throwing Himself off the temple and having the angels save Him (Matt 4:6), but His answer was, "You shall not put the Lord your God to the test" (Matt 4:7), appealing to the pride of life. Finally, Satan tells Jesus that if only He would worship him, He could avoid the cross and have the kingdoms of the world, perhaps tempting Him with the lust of the eyes. All that He could see would be His, and there would have to be no cross. That means two things; Jesus would not have to go to the cross so we'd be destined for hell, having no Savior, and second, Satan would be the ruler of this world, and can you imagine how bad things would get? We can thank God that it never happened, and it would not have ever happened. Jesus told Satan, "You shall worship the Lord your God and him only shall you serve" (Matt 7:10). Contest over. Jesus conquers Satan's best shots…because Jesus could not have sinned.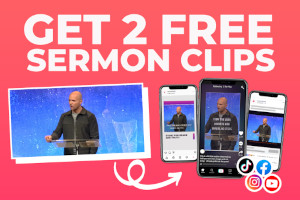 The Sinless Christ
There is no way possible that Jesus could have sinned. Remember, Jesus is God, and God is too holy to sin. He is perfectly righteous in every way. There is sinless perfection in God alone, and none other. The Bible says Jesus knew no sin at all, ever (2 Cor 5:21). He was tempted in every way, just like we are, but without ever sinning once (Heb 4:15) like we do. Jesus once asked the Jews, "Which one of you convicts me of sin? If I tell the truth, why do you not believe me" (John 8:46)? Here was their chance. They could have brought up at least some sins that Jesus might have done, but they were silent because He never sinned. After examining Jesus, Pontius Pilate said of Jesus, "I find no guilt in this man" (Luke 23:4b), and neither can we. It was for this reason that Jesus "was oppressed, and he was afflicted, yet he opened not his mouth; like a lamb that is led to the slaughter, and like a sheep that before its shearers is silent, so he opened not his mouth" (Isaiah 53:7).

Conclusion
Could Jesus have sinned? It is not possible or even thinkable for God to sin. Jesus is God and He is infinitely holy. For us, it is more than possible for us to sin. I would say it is 100% probable. We all sin and fall far short of God's glory, but if we've trusted in Christ, we are seen as being sinless because of the One who took upon Himself our sins. We can now be seen as having Jesus' own righteousness, but only because it was "For our sake he made him to be sin who knew no sin, so that in him we might become the righteousness of God" (2 Cor 5:21).
Here is some related reading for you: What Does Being Free From Sin Mean?
Resource – Scripture quotations are from The Holy Bible, English Standard Version® (ESV®), Crossway Bibles. (2007). ESV: Study Bible: English standard version. Wheaton, Ill: Crossway Bibles. Used by permission. All rights reserved.