I remember when I had young children and even worked outside of the home. Life was way too busy! It seemed like there were never enough hours in the day to do what I needed to do as the mom. But really now, let's face it, if there were even one more hour in the day I am sure we all could find a way to fill it! Right?
God has blessed me with an amazing ability to organize and administer things. For this I am so thankful and even though now I am the Grammy, I want to share with you my top seven time management tips for the Christian mom. I pray that you can glean something from my experience and that you even share these with someone else who might need some time management help.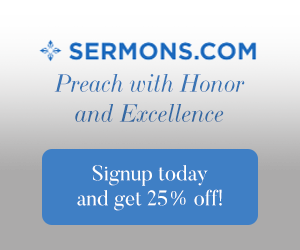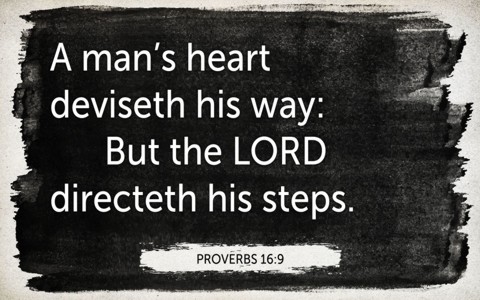 #7 Have a Bedtime Routine
"To every thing there is a season, and a time to every purpose under the heaven" Ecclesiastes 3:1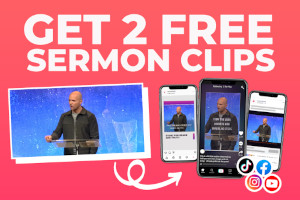 This is vital!  Start when the children are young. Bedtime should be the same for most days in the week, especially Monday – Friday. Perhaps this is the time that they look forward to spending "quality" time with Daddy. Daddy can read a bedtime story, or even read from the Bible with them. This will give Mom a little break and encourage Daddy to "raise them up in the way they should go" (Proverbs 6:22).
When children do not get enough rest it will be very difficult to manage your time because you will be dealing with a crabby kid all day. Generally, crabby kids are disobedient and lack focus. Discipline takes time. Now on the other hand, obedient older children can earn the privilege of a delayed bedtime so long as they understand that skipping sleep is not acceptable because it is not healthy. A school-aged child that does not get enough rest will suffer from sleep deprivation which has been mislabeled as some sort of deficit disorder nowadays. Truly, how can we expect a child to do well on a Math test when he has been up all night drinking energy drinks and playing video games or engaging in social media? I have personally dealt with the effects of sleep deprivation in the classroom as a teacher and let me tell you sleep deprived children are time stealers.
#6 Don't Do Everything in the Morning
"When thou liest down, thou shalt not be afraid: Yea, thou shalt lie down, and thy sleep shall be sweet." Proverbs 3:24
Preparing for the following day the night before is a great time management skill. Your rest is important and when you can lie down knowing that you are prepared for the morning your "sleep shall be sweet". Consider these things:
Make sure you have enough gas in your vehicle
Choose the children's clothing and lay it out (the children can help with this too)
If there was homework done check homework and anything else that the children might have brought home from school (any teachers notes or field trip forms to deal with?)
Prepare packed lunches and refrigerate them over night
Have the children ready their backpack or book bag and put it near the door so they do not need to locate it in the morning
Set the table for breakfast (children can help with this)
Prepare your coffee maker to brew (maybe this should be the first point!)
#5 Assign/Delegate
"Look not every man on his own things, but every man also on the things of others." Philippians 2:4
As your children grow older it is very important to teach them what it means to "help Mommy". Teach them to look to the needs of others and not just themselves. You might start when they are very young by teaching them to get Mommy a diaper and the wipes for baby sister or brother. Or perhaps one of your older children are old enough to understand how to help set the table for a meal. A booster step by the silverware drawer and arranging certain things like napkins and even lunch/snack foods onto a shelf that is low enough for them to reach is helpful for your little "helper". Be sure to let them know that you have been blessed by them for helping you and when Daddy gets home tell him all about it in front of the child too. This will encourage big brother or big sister to continually be your helper.
#4 Consider Multi-Tasking
"She looketh well to the ways of her household, And eateth not the bread of idleness. Her children arise up, and call her blessed; Her husband also, and he praiseth her." Proverbs 31:27-28
Some moms will say "No way!" to this. But think about it. Why not have the children's breakfast ready and then while they are eating pack their lunch for school (if you didn't do it last night)? If you are a homeschool family like we were, while the children are eating you can be reviewing your lesson plan for the day, this places it fresh in your mind eliminating the need to reacquaint yourself with it during the lesson. Or throw a load of laundry in before you leave to run errands. Multi-tasking can be a time saver if you do it right.
#3 Focus, focus, focus
"See then that ye walk circumspectly, not as fools, but as wise, Redeeming the time, because the days are evil." Ephesians 5:15-16
Just to be clear, when you want to "focus" you are NOT multi-tasking. In today's technological world it is so easy to be "sucked" into the computer, tablet or smart phone. I am not saying stay off of these devices, I am saying set a time limit. For example, I spend many hours a day on the Internet and it is necessary because of the virtual nature of my job, I am a writer and editor after all. I find that when I set limits as to what chunks of time I use for which tasks I have to do for the day, I redeem time. For example, when I am working on WhatChristiansWantToKnow stuff I might spend 2 hours just concentrating on this site. During this time I ignore other things like email, the telephone and even text messaging. The only real exception to this is in the case of emergency, or if the boss needs me to attend to something momentarily. I also employ my time management tip #2 below to maintain my focus.
#2 Set a Timer
"But I trusted in thee, O LORD: I said, Thou art my God. My times are in thy hand…" Psalm 31:14-15a
I am a "Timer" kinda mom and Grammy! Ask my kids, I always have a timer going for something. It helps me to know when I need to go prepare a meal, or when to leave the house to pick up kids or hubby at the bus stop. Even today I set timers for the laundry for 3 reasons: (1) I forget that it is time to switch from washer to dryer; (2) I hate when the clothes stay in the washer too long and begin to smell musty; (3) When the clothes are dry I can take them out of the dryer and put them away immediately, thereby avoiding the need to EVER touch them with an iron – heaven forbid that I would have to iron anything! NO IRONING, that is a time saver.
#1 Start Your Day with the Lord in the Word
"A man's heart deviseth his way; But the LORD directeth his steps" Proverbs 16:9
This is the most important time management tip that I can possibly pass along to you. When you spend just 15 minutes with the Lord at the beginning of your day- before anyone else is out of bed- you will find that you have a great start to your day. Let the Lord direct your steps. A great start makes you much more efficient with your time because you will not be wasting time being grouchy or stressed out because you cannot get a grip on what comes next. Yep, that's right, grouchiness takes time and eats you up. Why not turn that around into a cheerful attitude because you have just spent time with Jesus – you know the One who rescued you from certain death? He is your source of strength, love, joy, peace, self-control and even time management. (Philippians 4:13; Galatians 5:22-23)
Final Thoughts
Being the Mommy is hard work and as it is said "A woman's work is never done". However, your work can be made easy by putting into action just these few time management tips. I know that they have helped me throughout the years and even today still do!  I pray that you are blessed by this. Do you have a tip that I have not included here? Share it in the comments below.
More help for time management here: 10 Time Management Tips for the Busy Christian
Resource – Scripture quotations are from The Holy Bible, King James Version. Photo rendered from Logos Bible Software 6.0 visual copy.