Are you looking for some motivation to be strong? Do you feel like it takes everything you have to make it through some days? I know I have those days sometimes and I am always encouraged by a great Christian quote that reminds me that I do not have to go it alone. Take a look at my top 25 Christian Quotes about strength, perhaps you can find one that will pick you up if only for today.
#25 "Do not strive in your own strength; cast yourself at the feet of the Lord Jesus, and wait upon Him in the sure confidence that He is with you, and works in you. Strive in prayer; let faith fill your heart-so will you be strong in the Lord, and in the power of His might." ~ Andrew Murray, Pastor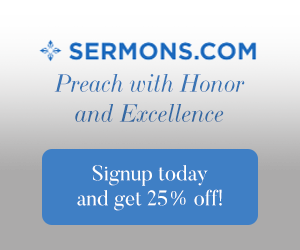 #24 "In all my perplexities and distresses, the Bible has never failed to give me light and strength." ~ Robert E. Lee, American Military Officer
#23 "Tears shed for self are tears of weakness, but tears shed for others are a sign of strength." ~ Billy Graham, American Evangelist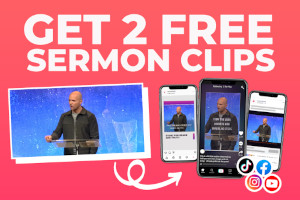 #22 "Anxiety does not empty tomorrow of its sorrows, but only empties today of its strength." ~ Charles H. Spurgeon, Pastor
#21 "When a man has no strength, if he leans on God, he becomes powerful." ~ D.L. Moody, American Evangelist
#20 "Once more, Never think that you can live to God by your own power or strength; but always look to and rely on him for assistance, yea, for all strength and grace. ~ David Brainard, Missionary to the Native Americans
#19 "You know God gives me that inner strength that super strength to get through things." ~ Duane Chapman, Scottish Preacher
#18 "Faith is the strength by which a shattered world shall emerge into the light." ~ Helen Keller, American Author
#17 "The strength of a man consists in finding out the way in which God is going, and going in that way too." ~ Henry Ward Beecher, American Preacher & Reformer
#16 "Fear thou not; for I am with thee: be not dismayed; for I am thy God: I will strengthen thee; yea, I will help thee; yea, I will uphold thee with the right hand of my righteousness."~ Isaiah 41:10
#15 "Faith upholds a Christian under all trials, by assuring him that every painful dispensation is under the direction of his Lord; that chastisements are a token of His love; that the season, measure, and continuance of his sufferings, are appointed by Infinite Wisdom, and designed to work for his everlasting good; and that grace and strength shall be afforded him, according to his need." ~ John Newton, Hymnist
#14 "Deny your weakness, and you will never realize God's strength in you."  ~ Joni Eareckson Toda, Christian
 #13 "I am mended by my sickness, enriched by my poverty, and strengthened by my weakness." ~ Abraham Wright, Author
#12 "One who gains strength by overcoming obstacles possesses the only strength which can overcome adversity." ~ Albert Schweitzer, Missionary & Preacher
#11 "His strength is perfect when our strength is gone. He'll carry us when we can't carry on. Raised in His power the weak become strong. His strength is perfect" ~ Jerry Salley & Steven Curtis Chapman, Song Writers

#10 "The LORD is my strength and song, and he is become my salvation: he is my God, and I will prepare him an habitation; my father's God, and I will exalt him." ~ Exodus 15:2
#9 "If we desire our faith to be strengthened, we should not shrink from opportunities where our faith may be tried, and therefore, through trial, be strengthened." ~ George Mueller, Evangelist
#8 "So many times we say that we can't serve God because we aren't whatever is needed. We're not talented enough or smart enough or whatever. But if you are in covenant with Jesus Christ, He is responsible for covering your weaknesses, for being your strength. He will give you His abilities for your disabilities!" ~ Kay Arthur, Bible Teacher
#7 "No one enjoys feeling weak, whether it is emotionally, spiritually or physically. There is something within the human spirit that wants to resist the thought of weakness. Many times this is nothing more than our human pride at work. Just as weakness carries a great potential for strength, pride carries an equally great potential for defeat." ~ Charles Stanley, Pastor
#6 "Remember, it is not your weakness that will get in the way of God's working through you, but your delusions of strength. His strength is made perfect in our weakness! Point to His strength by being willing to admit your weakness." ~ Paul David Tripp, Pastor
#5 "And on that day when my strength is failing; the end draws near and my time has come. Still my soul will sing Your praise unending ten thousand years and then forevermore" ~ Jonas Myrin & Matt Redman, Song Writers

#4 "Seek the LORD and his strength, seek his face continually." ~ 1 Chronicles 16:11
#3 "Ah, I have kept Him waiting when I ought not, but He has waited even then. Always waiting – so patient with my foolishness, my weakness, my fear. Our fellowship is with God, and fellowship is friendship, and friendship means that partnership which, on His part, is the accommodating of His strength to my weakness." ~ G. Campbell Morgan, English & American Preacher
#2 "Do not work so hard for Christ that you have no strength to pray, for prayer requires strength." ~ Hudson Taylor, Missionary to China
#1 "I can do all things through Christ which strengtheneth me." ~ Philippians 4:13
No matter what today or tomorrow brings, when you rely upon Christ as your strength you will always be the victor. I pray that you are encouraged by these quotes today and that you might claim at least one as your favorite. Be sure to listen to the song in the upper right, it is a great reminder that we have at least 10,000 reasons to be thankful for the strength and goodness that comes only from a relationship with Jesus. Do you know Jesus?
Take a look at what else the Bible says about strength:
Resources: The Holy Bible, King James Version. YouTube video "10,000 Reasons" performed by Matt Redman