Decisions, decisions, decisions! Have you ever stopped to think about how many decisions you make on a daily basis? When to wake, what to wear, how to prioritize your day, what to eat, when to eat, when to leave the house in order to be on time for an appointment, etc. Sometimes the decisions are easy yet other times it takes great wisdom to make the right decision.
As believers we often rely upon the Lord and seek His wisdom to make the right decision. The Bible has a great deal of advice on decision making and some Christians have written and said memorable things about decision making. Take a look at my top 15 Christian quotes about decision making.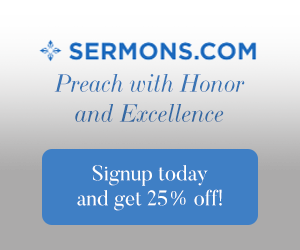 #15 If you're having a difficult time making the best decision then consider fasting. Fasting is simply taking something you regularly do and replacing it with praying and seeking God. For example instead of eating a meal you can take that time to seek God and allow Him to speak to you about the decision. ~ Dan Black, Writer [3]
#14 Trust in the LORD with all thine heart; and lean not unto thine own understanding. In all thy ways acknowledge him, and he shall direct thy paths. ~ Proverbs 3:5-6, The Holy Bible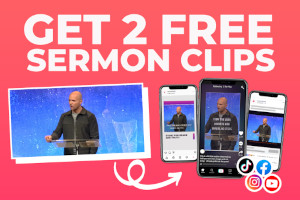 #13 God gives us great freedom to choose but our choices have real consequences. I mean it could be that if I move my children to another state that they will become Satanist . . . but on the other hand they may become Satanist if I don't move them, and in that case my moving them would be a good thing. So we do have a responsibility to choose wisely but it's not magic. Follow God's mysterious and irrational will and everything will go great, make a mistake (in figuring out his obscure will) and you are in big trouble. ~ MJ, Blogger at The Christian Monist [4]
#12 Where no counsel [is], the people fall: but in the multitude of counsellors [there is] safety. ~ Proverbs 11:14, The Holy Bible
#11 Being a Christian does not exempt us from the responsibility to become wise decision makers. Therefore, it is your responsibility to use your God-given mind to learn how to make good career decisions. ~ Kevin Brennfleck and Kay Marie Brennfleck, National Certified Career Counselors [5]
#10 If you have arrived at your decision with the sincere intention of pleasing the heart of God, incorporating biblical principles and wise counsel, you can proceed with confidence knowing that God will work out his purposes through your decision. ~ Mary Fairchild, Writer [2]
#9 No decision should be made on an empty shopping bag. ~ Donita K. Paul, Author
#8 For I know the thoughts that I think toward you, saith the LORD, thoughts of peace, and not of evil, to give you an expected end. ~ Jeremiah 29:11, The Holy Bible
#7 My fear is that of all the choices people face today, the one they rarely consider is, "How can I serve most effectively and fruitfully in the local church?" I wonder if the abundance of opportunities to explore today is doing less to help make well-rounded disciples of Christ and more to help Christians avoid long term responsibility and have less long-term impact. ~ Kevin DeYoung, Pastor
#6 God doesn't want people to do what they think is best: he wants them to do what he knows is best, and no amount of reasoning and intellectualizing will discover that. ~ Henry T. Blackaby, Author
#5 I am convinced that every effort must be made in childhood to teach the young to use their own minds. For one thing is sure: If they don't make up their minds, someone will do it for them. ~ Eleanor Roosevelt, First Lady, USA
#4 When you come to a place where you have to [go] left or right,' says Sister Ruth, 'go straight ahead. ~ Kathleen Norris, Poet
#3 Make your decision on what you know to be the greater good for you and your family. You do not live unto yourself but with those to whom you are joined in your household. You have a responsibility to them. ~ Al Troester, Author [1]
#2 Sometimes we don't make decisions a spiritual matter or a subject of prayer because we are afraid of how God will lead. God wants to bless us, but blessings only come through obedience (Deuteronomy 11:26-29). When you finally make the decision you know is right, then accept what the Lord has shown you and do what is right in the situation. It may be something difficult to do, but the promise is that as you obey the Lord, you will have blessings in your life. ~ David Peach, Writer, WCWTK
#1 If any of you lack wisdom, let him ask of God, that giveth to all [men] liberally, and upbraideth not; and it shall be given him. ~ James 1:5, The Holy Bible
Final Thoughts
Decisions are sometimes quick and easy and other times very hard. Trust the Lord with your decision making. I pray that you were blessed with the Christian quotes about decision making.
More quotes: Wisdom of God Bible Verses and Quotes
Resources – Scripture quotations are from The Holy Bible, King James Version. [1] Quarterly Notes, vol. 15, no. 4, "Practical Helps," by Al Troester. [2] Christianity.about.com. [3] danblackonleadership.info. [4] evangelicalinthewilderness.blogspot.com/ .[5] crosswalk.com