The apostle Paul wrote a large percentage of the New Testament.  God used Paul to record many of the doctrines and teachings Christians live by.  Who was this Paul?  How did he become God's servant and scribe?  Paul's original Hebrew name was Saul.  He was not one of the original twelve disciples; apparently, he never met Jesus before Jesus was crucified. Paul came to be a follower of Jesus after Jesus' death, burial, and resurrection, when Jesus confronted him…personally.
Paul was highly educated in, and dedicated to, the Jewish religion
Before his conversion, Paul was a dedicated adherent to the Jewish faith.  He truly believed in the truth of the Old Testament and, most probably, was anxiously awaiting the Jewish Messiah.  Paul had sat under the teaching of Gamaliel, "a teacher of the law held in honor by all the people" (Acts 5:34 ESV).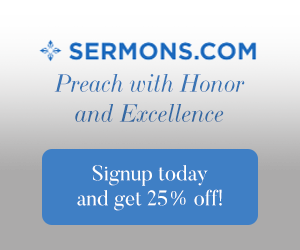 Paul considered Christianity to be a false religion; a religion that was in direct conflict with the Jewish tradition he so devoutly followed.  He was so zealous for Judaism, and so against this new religion (Christianity) that he actively persecuted Christians, "…to the death, binding and delivering to prison both men and women…"  (Acts 22:4 ESV).
Paul persecuted the first Christians
If the newly formed group of Christians did not have enough problems, this zealous Jew named Saul [Paul] was bound and determined to squash them.  When the resurrected Jesus told Paul that he would be a witness for Him, Paul said, "…'Lord, they themselves know that in one synagogue after another I imprisoned and beat those who believed in you.  And when the blood of Stephen your witness was being shed, I myself was standing by and approving and watching over the garments of those who killed him" (Acts 22:19-20 ESV).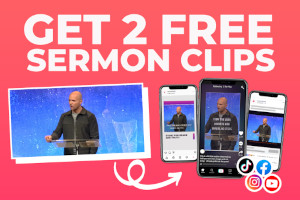 Paul, still going by the name of Saul, requested permission from the Jewish leaders to seek out and arrest those who had become part of the new religion of Jesus Christ.  He also apparently went as far as having some Christians put to death (Acts 22:4); we know he witnessed, and approved of (Acts 22:20), the stoning of Stephen, who was a Christian (Acts 7:58).  Paul was granted the letters he sought and headed off toward Damascus seeking Christians to arrest and punish.
Paul's change of plans
However, God had other plans for Paul.  Along that road to Damascus, the resurrected Jesus appeared to Paul and questioned him as to why he was persecuting Him.  It is interesting to note that Jesus equated persecution of His followers to be the same as persecuting Him personally.  Paul responded by asking Jesus who He was.  When Jesus answered that He was the leader/founder of this new religion Paul was attacking, Paul immediately responded, "What shall I do, Lord?"  (Acts 22:10 ESV).  I believe that Paul, though he had an incorrect understanding of all that was happening in the religious climate of his time, was a sincerely devout man, dedicated to serving God.  Therefore, when Jesus confronted Him on the road to Damascus, Paul's heart was ready to be changed. It is clear from the account in Acts 22 that Paul responded in obedience to Jesus' words.  Paul went on to do great things for Jesus, not the least of which was to write a huge part of the New Testament we have today. 
Biblical insight into Paul's conversion
The account of Paul's conversion in Acts is relatively brief.  However, in Philippians 3:1-14, we get a look inside Paul's heart and how he was affected by that meeting with Jesus.  Paul begins this passage by reminding his readers of the man he used to be.  He was a religious zealot, dedicated to his religion, committed to seeing it prevail, and a leader among his peers.  Nevertheless, his encounter with Jesus changed his heart and he writes:
 "But whatever gain I had, I counted as loss for the sake of Christ.  Indeed, I count everything as loss because of the surpassing worth of knowing Christ Jesus my Lord.  For his sake I have suffered the loss of all things and count them as rubbish, in order that I may gain Christ and be found in him, not having a righteousness of my own that comes from the law, but that which comes through faith in Christ, the righteousness from God that depends on faith— that I may know him and the power of his resurrection, and may share his sufferings, becoming like him in his death, that by any means possible I may attain the resurrection from the dead" (Philippians 3:7-11 ESV). 
Paul weighed everything about his life, all his accomplishments, goals, and attainments, and saw that suffering with, and for, Jesus was worth more than anything he could ever be…on his own.
Paul continues in the passage, "Not that I have already obtained this or am already perfect, but I press on to make it my own, because Christ Jesus has made me his own" (Philippians 3:12 ESV).  Paul considered himself a bond slave of Jesus Christ.  He was so committed to Jesus that everything he was, his body, his thoughts, his very life, was no longer his own, he belonged to Jesus.  Paul knew that he had not reached the end of the road; rather, he was just getting started.  God had big plans for Paul and Paul was completely surrendered to Him.  This change of heart attests to the power of the Holy Spirit to bring about change in anyone who submits fully to the will of God.  Paul had been a man totally committed to wiping Christianity off the face of the earth.  However, the love and power of God took hold of his heart and changed him into His holy servant.  Moreover, the world was changed by Paul's obedience. 
Paul's goals were changed by that encounter with Jesus; he was now completely dedicated to seeing the name of Jesus glorified in the world, "Brothers, I do not consider that I have made it my own.  But one thing I do: forgetting what lies behind and straining forward to what lies ahead, I press on toward the goal for the prize of the upward call of God in Christ Jesus" (Philippians 3:13-14 ESV).  Paul's entire life orientation was changed by the power of God.
Paul knew that he would suffer for Jesus' sake.  He also knew that, "the sufferings of this present time are not worth comparing with the glory that is to be revealed to us" (Romans 8:18 ESV).  Paul knew that, no matter what hardships he faced in the future, they were insignificant when compared to the riches of salvation. 
Conclusion
The conversion of Paul shows us several things.  When one is truly saved, that person cares more about what God wants than what the self wants.  Paul also recognized that his encounter with Jesus was the beginning of his walk with God.  Too many professing Christians think that once they have said a 'sinner's prayer' or signed a 'commitment care' their place in Glory is set and they can go on with their life as before.  Paul, however, knew that his life of true faith had just begun and he bore the responsibility of keeping his eyes on Jesus, the Source of salvation.
What could turn around a man who was so dedicated to his beliefs and so intent on squashing the beliefs of others?  Only the loving power of Jesus Christ.  As many people experience today, Jesus is still the same as He was in Paul's day (Hebrews 13:8).  As Christians around the world can attest, Jesus can still take a hard heart and make it live again.  All it takes is for one to respond to Jesus' call as Paul did, "What shall I do, Lord?"  (Acts 22:10 ESV).
Here are some more Bible story articles for you:
Resources:
The Holy Bible, English Standard Version
"Scripture quotations are from The Holy Bible, English Standard Version® (ESV®), copyright © 2001 by Crossway, a publishing ministry of Good News Publishers. Used by permission. All rights reserved."