Are your children praying? Not just over their meals, but do they know how to get a prayer through to God? As a parent, you can't be available to them 24/7, but God is everywhere all the time and can answer their prayers in His perfect timing. Just as you can decipher the urgency of your children's request—how much more does your Father in heaven hear the cries of His children (both young and old) and answer according to His will?
You must instill your faith in God into your children by teaching them to pray at the earliest age possible. If you missed the boat in this—there is still much grace from God to begin today: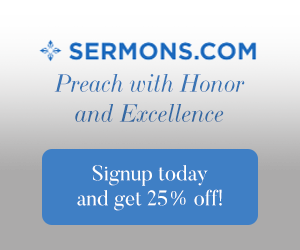 #1) Start by Example
"Follow my example, as I follow the example of Christ."
(1 Corinthians 11:1)
Is prayer an important part of your life? Do you pray with your children on a daily basis? An active, intentional prayer life keeps you sharp and connected to God. It will give your children great hope and assurance when they know you are praying for them. They will more likely begin to pray for themselves and others as they watch your prayer life.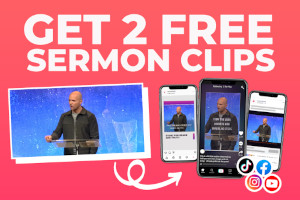 #2) Use Prayers from the Bible
"This, then, is how you should pray: 'Our Father in heaven, hallowed be your name." (Matthew 6:9)

The "Our Father" is one of the most widely known prayers in the Bible that brings incredible unity in the body of believers when prayed together. Find the prayers of Moses, Nehemiah, David, Solomon, and Jesus for starters. Begin the practice of memorizing and reciting prayers together as a family.
#3) Pray Scriptures
"For the word of God is alive and active." (Hebrews 4:12)
When my son was younger, he was afraid of the dark. I taught him to pray "God, you haven't given me a spirit of fear, but of love, power, and of a sound mind" from 2 Timothy 1:7. Eventually he's grown up to know that he can translate any of God's scriptures to a prayer language. God's word is the sword of the Spirit that our children can use to impact the world with powerful prayers.
#4) Practice A-C-T-S 
"Now, our God, hear the prayers and petitions of your servant." (Daniel 9:17)
Years ago I learned how to pray A-C-T-S as a guideline and taught it to my children. The acronym is: A (give adoration to God), C (confess our sins), T (to give thanks), and S (to make supplication or requests). For our family devotions everyone participated in this prayer with confession being a silent prayer between God and the children. This became an effective tool for prayer that they still use today in their personal prayer time.
#5) Demonstrate Body Posture
"When Solomon had finished all these prayers and supplications to the Lord, he rose from before the altar of the Lord, where he had been kneeling with his hands spread out toward heaven." (1 Kings 8:54)
Whether standing, sitting, kneeling, or stretched out —your outward expression of faith in prayer helps keep you focused. Children can be accustomed to a certain position of praying out of habit. By changing the prayer posture from kneeling to standing with palms open—your children learn to physically engage in their prayers and experience the practice of humility before an awesome God.
#6) Encourage your Children to Pray out Loud
"A time to be silent and a time to speak." (Ecclesiastes 3:7)
Have you ever felt uncomfortable when asked to pray out loud? There's a time for silent prayers, but your children may have opportunities to speak out loud when praying. You can use your family devotion times as a chance for them to practice in a safe, comfortable place. Their confidence will build so they will always be ready to pray out loud in school, church events or wherever God leads them.           
#7) Look for Opportunities to Pray
"Pray continually." (1 Thessalonians 5:17)
Driving past an accident, a classmate whose parent's are divorcing, trouble with grades, etc…all of these circumstances need prayer. As you keep alert to intercessory opportunities, your children will eventually bring their requests to your devotional time together. Let your children hear "let's pray about it" from you when life throws a curve ball at them. It will build their faith in God to answer according to His will.
#8) Keep a Family Prayer Journal
"Write this on a scroll as something to be remembered."
(Exodus 17:14)
Wouldn't it be nice one day to go through a family prayer journal like you peruse through old photographs? Writing down your prayer requests and God's answers can speak volumes to a child's faith. It gives credence of God's faithfulness and encourages them to seek out His face on a regular basis as well as stretching their faith in praying for the impossible.
These tips are just guidelines to get your family started on a greater journey of faith. God blesses you with so many opportunities to reveal His hand, His love, and His presence in the lives of your children. Make prayer a top priority for your family—one day you may be the beneficiary of your children's children prayers!
Looking for more tips? Take a look at the collection:
Resource – New International Version Bible, The Holy Bible, New International Version®, NIV® Copyright© 1973, 1978, 1984, 2011 by Biblca, Inc.™ Used by permission. All rights reserved worldwide.