As you study the Scriptures and become familiar with certain words, you realize that several meanings might be taken from those words. Once such word is "kingdom". We see the Bible talk about the Kingdom of Heaven, God's Kingdom and even the Kingdom of Christ. Whether or not you study to see if there are differences between these terms, you can count on the fact that there are spiritual aspects to the kingdom. Look at these six things the Bible says about the Spiritual Kingdom.
1)  Endurance
Acts 14:21–22 And when they had preached the gospel to that city, and had taught many, they returned again to Lystra, and to Iconium, and Antioch, Confirming the souls of the disciples, and exhorting them to continue in the faith, and that we must through much tribulation enter into the kingdom of God.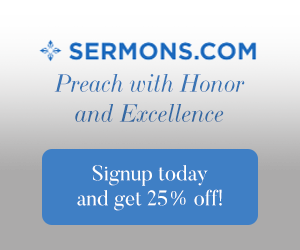 A good definition for Endurance is "the ability to withstand hardship or adversity especially: the ability to sustain a prolonged stressful effort or activity".[1]
In this passage in Acts 14 Paul and Barnabas were preaching at Derbe (Acts 14:20) after they were run out of Iconium. While they were there "certain Jews" who had followed them from Iconium began to stir up trouble. When they were done there, they returned to Iconium so that they could use their own example to exhort the disciples to "continue" or endure even through tribulation.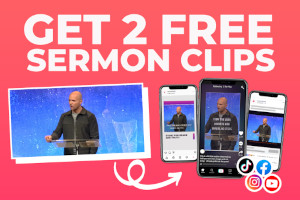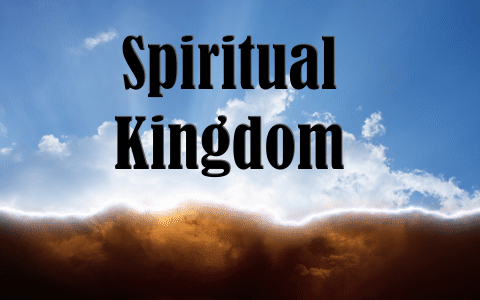 More About Endurance
Romans 5:3–5 And not only so, but we glory in tribulations also: knowing that tribulation worketh patience; And patience, experience; and experience, hope: And hope maketh not ashamed; because the love of God is shed abroad in our hearts by the Holy Ghost which is given unto us.
Hebrews 10:36 For ye have need of patience, that, after ye have done the will of God, ye might receive the promise.
James 1:12 Blessed is the man that endureth temptation: for when he is tried, he shall receive the crown of life, which the Lord hath promised to them that love him.
2)  Faith and Love
James 2:5 Hearken, my beloved brethren, Hath not God chosen the poor of this world rich in faith, and heirs of the kingdom which he hath promised to them that love him?
Interesting how James uses faith and love in this verse. The poor of this world, rich in faith are chosen as heirs of the kingdom. It makes no difference if you are rich or poor in this world. To have faith in Christ the Savior and to love Him for what He has done is more valuable than any possession on earth. Jesus made the blind to see and the lame to walk. He cleansed the lepers and caused the deaf to hear. He raised the dead to life. But nothing is more valuable than the gospel that he preached to the poor (Matthew 11:5)
3)  Humility
Matthew 5:3 Blessed are the poor in spirit: for theirs is the kingdom of heaven.
What does it mean to be poor in spirit? It means that when we come to God we must humble our own spirit and agree that our own sin makes us poor. Pride can make us think we do not need God and therefore we never confess our need for a Savior. God offers grace to all, but only the humble accept this free gift: "But he giveth more grace. Wherefore he saith, God resisteth the proud, but giveth grace unto the humble." (James 4:6)
4)  New Birth
John 3:3 Jesus answered and said unto him, Verily, verily, I say unto thee, Except a man be born again, he cannot see the kingdom of God.
This is that place in Scripture where we meet Nicodemus the Pharisee. He was a scholar, a ruler, a counsellor, and a man of authority. Yet he recognized Jesus as a "teacher come from God" (vs. 2). Even so, Nicodemus considers himself to be superior to Jesus. But Jesus sees his heart and down in verse 10 begins to basically tell Nicodemus that he has not a clue of the things of God. Jesus was speaking of a spiritual rebirth. That birth that comes only when we allow God's word to wash and regenerate our thinking (Romans 12:1-2). I believe Jesus was introducing the things that we know as justification (pardon) and sanctification (progressing in holiness until we become holy when we get to Heaven).
5)  Perseverance
Luke 9:62 And Jesus said unto him, No man, having put his hand to the plough, and looking back, is fit for the kingdom of God.
Jesus lived in a time where everyone who listened to Him understood agriculture. He often used agricultural scenarios when teaching. In this verse in Luke 9:62 Jesus was teaching that when you are working the plough you must concentrate on what is in front of you. When we know Christ as our Savior our life on earth should be considered temporary and our future in Heaven, eternal. Therefore, we ought to be looking for every opportunity to share the good news of the gospel with others, so they too can reap eternal life. Looking back prevents us from the prize that is in front of us. God trusts us to do the job that He has given us to do. Looking back wastes time and does not rescue the perishing.
6)  Unselfish Service
Matthew 25:34–36 Then shall the King say unto them on his right hand, Come, ye blessed of my Father, inherit the kingdom prepared for you from the foundation of the world: For I was an hungred, and ye gave me meat: I was thirsty, and ye gave me drink: I was a stranger, and ye took me in: Naked, and ye clothed me: I was sick, and ye visited me: I was in prison, and ye came unto me.
I read this passage and it reminds me of the rewards that we have waiting for us in Heaven. These are the crowns that are given to believers when we see Jesus. There are 5 of them that the Bible mentions: (1) The Crown of Rejoicing; (2) The Crown of Life; (3) The Crown of Righteousness; (4) The Crown of Glory and (5) The Incorruptible Crown. That Incorruptible Crown is also called the imperishable crown. This is the crown that is given to those who faithfully run that race, who unselfishly do anything and everything they can to tell people about Jesus. We see this crown mentioned by Paul "Know ye not that they which run in a race run all, but one receiveth the prize? So run, that ye may obtain. And every man that striveth for the mastery is temperate in all things. Now they do it to obtain a corruptible crown; but we an incorruptible." (1 Corinthians 9:24-25). The best thing about these crowns is that they really are not for us at all, they are for Jesus and when we see Him we will cast them at His feet because only He is worthy of such praise and glory.
"The four and twenty elders fall down before him that sat on the throne, and worship him that liveth for ever and ever, and cast their crowns before the throne, saying, Thou art worthy, O Lord, to receive glory and honour and power: for thou hast created all things, and for thy pleasure they are and were created." (Revelation 4:10-11)
Final Thoughts
You can inherit the Kingdom. You do it by coming to Jesus. Once you believe in what He did for you, you are adopted by God and you become join heirs with Christ. The Kingdom is quite spiritual, and everyone can have a part in that kingdom. Is there any better news than that?
Read more here: Is There a Difference Between the Kingdom of Heaven and Kingdom of God?
Resource – Scripture quotations are from The Holy Bible, King James Version. [1] merriam-webster online