It is sort of a joke – you hear it often: "Never pray for patience". Why? Because when you pray for patience the dear Lord will give you plenty of opportunity to practice that patience. So, how is it that we practice patience and bypass impatience? Let's take a look at what the Bible has to share about this.
Waiting on God Brings Blessings and Delivers Promises
Genesis 49:18 I have waited for thy salvation, O LORD.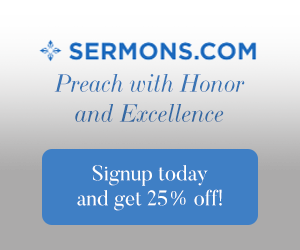 Psalm 37:7 Rest in the LORD, and wait patiently for him: Fret not thyself because of him who prospereth in his way, Because of the man who bringeth wicked devices to pass.
Psalm 40:1 I waited patiently for the LORD; And he inclined unto me, and heard my cry.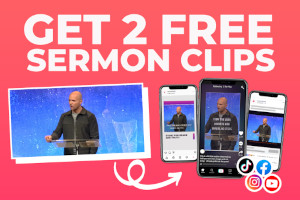 Isaiah 25:9 And it shall be said in that day, Lo, this is our God; We have waited for him, and he will save us: This is the LORD; we have waited for him, We will be glad and rejoice in his salvation.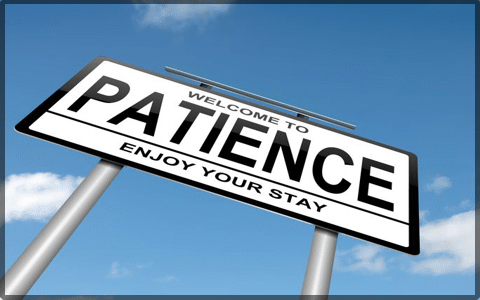 Isaiah 26:8 Yea, in the way of thy judgments, O LORD, have we waited for thee; The desire of our soul is to thy name, and to the remembrance of thee.
Isaiah 33:2 O LORD, be gracious unto us; we have waited for thee: Be thou their arm every morning, Our salvation also in the time of trouble.
Acts 1:4 And, being assembled together with them, commanded them that they should not depart from Jerusalem, but wait for the promise of the Father, which, saith he, ye have heard of me.
Hebrews 10:36 For ye have need of patience, that, after ye have done the will of God, ye might receive the promise.
Hebrews 6:15 And so, after he had patiently endured, he obtained the promise.
Patience is Expected
Ecclesiastes 7:8 Better is the end of a thing than the beginning thereof: and the patient in spirit is better than the proud in spirit.
Luke 21:19 In your patience possess ye your souls.
Titus 2:2 That the aged men be sober, grave, temperate, sound in faith, in charity, in patience.
James 1:4 But let patience have her perfect work, that ye may be perfect and entire, wanting nothing.
James 5:7 Be patient therefore, brethren, unto the coming of the Lord. Behold, the husbandman waiteth for the precious fruit of the earth, and hath long patience for it, until he receive the early and latter rain.
Revelation 14:12 Here is the patience of the saints: here are they that keep the commandments of God, and the faith of Jesus.
Learn from Our Examples of Impatience
Numbers 20:10–13 And Moses and Aaron gathered the congregation together before the rock, and he said unto them, Hear now, ye rebels; must we fetch you water out of this rock? And Moses lifted up his hand, and with his rod he smote the rock twice: and the water came out abundantly, and the congregation drank, and their beasts also. And the LORD spake unto Moses and Aaron, Because ye believed me not, to sanctify me in the eyes of the children of Israel, therefore ye shall not bring this congregation into the land which I have given them. This is the water of Meribah; because the children of Israel strove with the LORD, and he was sanctified in them.
2 Kings 5:11–12 But Naaman was wroth, and went away, and said, Behold, I thought, He will surely come out to me, and stand, and call on the name of the LORD his God, and strike his hand over the place, and recover the leper. Are not Abana and Pharpar, rivers of Damascus, better than all the waters of Israel? may I not wash in them, and be clean? So he turned and went away in a rage.
Jonah 4:8–9 And it came to pass, when the sun did arise, that God prepared a vehement east wind; and the sun beat upon the head of Jonah, that he fainted, and wished in himself to die, and said, It is better for me to die than to live. And God said to Jonah, Doest thou well to be angry for the gourd? And he said, I do well to be angry, even unto death.
Matthew 15:23 But he answered her not a word. And his disciples came and besought him, saying, Send her away; for she crieth after us.
Luke 9:54 And when his disciples James and John saw this, they said, Lord, wilt thou that we command fire to come down from heaven, and consume them, even as Elias did?
Luke 10:38–42 Now it came to pass, as they went, that he entered into a certain village: and a certain woman named Martha received him into her house. And she had a sister called Mary, which also sat at Jesus' feet, and heard his word. But Martha was cumbered about much serving, and came to him, and said, Lord, dost thou not care that my sister hath left me to serve alone? bid her therefore that she help me. And Jesus answered and said unto her, Martha, Martha, thou art careful and troubled about many things: But one thing is needful: and Mary hath chosen that good part, which shall not be taken away from her.
Final Thoughts
As we can see from the Bible, patience is expected of the saints. We also see that the result of waiting on the Lord can bring great blessings and the fulfillment of promises. In addition we have some examples from those who have gone before us. Moses became impatient when the Israelites continually murmured. He then fell into unbelief that God would deliver them, and the consequence of his rebellion was that he would never see the Promised Land himself, nor would his brother Aaron. And there was Naaman, Jonah and the disciples. They all saw consequences to their impatience. And finally, we see Martha of Bethany, who was impatient because there was work to be done in the kitchen and her sister Mary chose to spend time with the Lord instead. Martha's impatience caused the Lord to chastise her and make it clear that her sister had "chosen the good part" while Martha was busy complaining. We can practice patience by believing the Lord has our best interests at heart and bypass impatience by avoiding the temptation to fall into unbelief.
Related reading for you: Why Did God Keep Moses from Seeing the Promised Land?
Resource – Scripture quotations are from The Holy Bible, King James Version.