Salvation is found in Jesus Christ alone. Though there are so, so many other things that people tell you that you can to do to gain eternal life. Here are just a few that I have found as I looked into what are considered lies and delusions and what NOT to trust for salvation.
You Got All the Time in the World
Acts 24:25 And as he reasoned of righteousness, temperance, and judgment to come, Felix trembled, and answered, Go thy way for this time; when I have a convenient season, I will call for thee.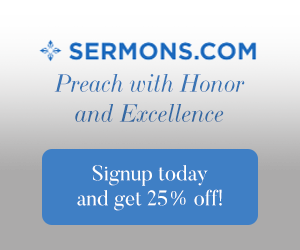 James 4:13–14 Go to now, ye that say, To day or to morrow we will go into such a city, and continue there a year, and buy and sell, and get gain: Whereas ye know not what shall be on the morrow. For what is your life? It is even a vapour, that appeareth for a little time, and then vanisheth away.
Other things to study: Galatians 6:3 & 1 Timothy 6:5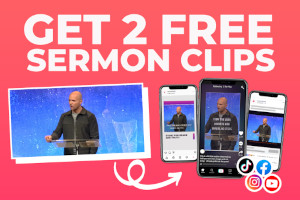 You Only Have One Life – Take All You Can Get
Genesis 3:5–6 For God doth know that in the day ye eat thereof, then your eyes shall be opened, and ye shall be as gods, knowing good and evil. And when the woman saw that the tree was good for food, and that it was pleasant to the eyes, and a tree to be desired to make one wise, she took of the fruit thereof, and did eat, and gave also unto her husband with her; and he did eat.
Hebrews 11:24–26 By faith Moses, when he was come to years, refused to be called the son of Pharaoh's daughter; Choosing rather to suffer affliction with the people of God, than to enjoy the pleasures of sin for a season; Esteeming the reproach of Christ greater riches than the treasures in Egypt: for he had respect unto the recompence of the reward.
I am Saved Because Of My Heritage
Matthew 3:9 And think not to say within yourselves, We have Abraham to our father: for I say unto you, that God is able of these stones to raise up children unto Abraham.
Never Say Never
Matthew 26:33 Peter answered and said unto him, Though all men shall be offended because of thee, yet will I never be offended.
Matthew 26:69–75 Now Peter sat without in the palace: and a damsel came unto him, saying, Thou also wast with Jesus of Galilee. But he denied before them all, saying, I know not what thou sayest. And when he was gone out into the porch, another maid saw him, and said unto them that were there, This fellow was also with Jesus of Nazareth. And again he denied with an oath, I do not know the man. And after a while came unto him they that stood by, and said to Peter, Surely thou also art one of them; for thy speech bewrayeth thee. Then began he to curse and to swear, saying, I know not the man. And immediately the cock crew. And Peter remembered the word of Jesus, which said unto him, Before the cock crow, thou shalt deny me thrice. And he went out, and wept bitterly.
I Am Rich So I Am Good To Go
Luke 12:19 And I will say to my soul, Soul, thou hast much goods laid up for many years; take thine ease, eat, drink, and be merry.
Matthew 6:21–23 For where your treasure is, there will your heart be also. The light of the body is the eye: if therefore thine eye be single, thy whole body shall be full of light. But if thine eye be evil, thy whole body shall be full of darkness. If therefore the light that is in thee be darkness, how great is that darkness!
Final Thoughts
There is only one Hope of salvation and that is Jesus the Christ. He is a sure thing, like an anchor, sure and stedfast (Hebrews 6:19). To believe otherwise is to believe a lie. He paid the price once and for ALL at the cross, and before He died He said, "It is finished" (John 19:30). There is nothing more to be done. There is nothing else to believe.
Here is more for you on this topic: How to Have Confidence in Your Salvation
Resource – Scripture quotations are from The Holy Bible, King James Version.