Don't we want to be more like Jesus Christ? Here's one of the best ways to do that.
Be Forgiving
Don't we want to be more like Jesus Christ? Here's one of the best ways to do that. One of the greatest and most loving acts of God was the sinless Son of God going to suffer and die at Calvary for things that we had one. That shows love is not a greeting card or flowers or "I love you." Love is a verb; it's what you do, and what Jesus did was grant us forgiveness through His shed blood (John 3:16). God has forgiven us infinitely more sins than we could ever have against others or they could have against us. Since we have been forgiven an infinite amount of sins, why can't we forgive others who have sinned exponentially less against us? Our debt to God was unpayable. Our debt against our brother or sister is something we can pay. We can ask forgiveness, but also accept it when offered. Perhaps the greatest way we can be more like God is when we learn to forgive and not continue to bring up grievances from the past (supposedly forgiven). God gives us what we don't deserve (Eph 2:8-9), so we should do no less for others. That's a powerful attribute of God. Be like that. God is.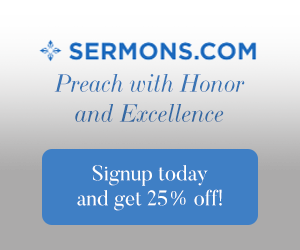 What we do Deserve
Since every human ever born by the seed of a man has sinned (Rom 3:23; 6:23), we only deserve God's holy wrath. Instead, for those who have trusted in Christ, they "have been justified by faith, we have peace with God through our Lord Jesus Christ" (Rom 5:1). What makes us so undeserving is that "God shows his love for us in that while we were still sinners, Christ died for us" (Rom 5:6). He didn't wait for us to get our act together, because that was impossible. Dead men can't seek God (Eph 2:1-5). Ask Lazarus! Jesus died for us before we had even sinned, and even after we've sinned, His death is sufficient to save us. Incredibly and undeservedly, "one will scarcely die for a righteous person—though perhaps for a good person one would dare even to die" (Rom 5:7), but this is why God's grace is so amazing, for it was "while we were enemies we were reconciled to God by the death of his Son" (Rom 5:10a). Who does that but God!? He gives us, not what we deserve, but what we need. That is what we must give to others; even if they are still our enemies (Matt 5:10-12).
What we Don't Deserve
God's grace is not merited based upon performance, family lineage or any other earthly attribute we have. It is simply the grace of God poured out on sinners who truly don't deserve it. It's a free gift, meaning it cannot be earned (Eph 2:8-9). The point again is God gives us His free gift of eternal life, so we must pass this gift on. Since the church represents Jesus Who is the Head of the Church, we must be going into all the world to make disciples of others and teach them what Jesus taught the disciples (Matt 28:18-20). That's what God would do if He was still here in Jesus Christ. That's what we must do too, and that's part of being more Christ-like. We share in His sufferings for His name's sake. We suffer persecution when sharing Christ. That's being more like God…more like Jesus Christ. When we are scorned for our faith in Christ we ought to "rejoice insofar as you share Christ's sufferings, that you may also rejoice and be glad when his glory is revealed" (1 Pet 4:13). To share in Jesus' suffering is to be more like Jesus. I want that! Don't you?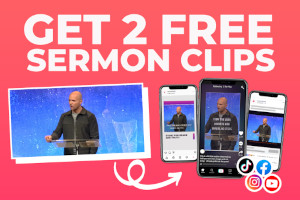 Seek the Father's Will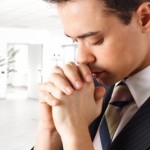 If nothing else, we see the importance of following the will of God. Following God's will is no better displayed than in Jesus Christ submitting to the Father's will, even to the point of death on the cross. Jesus said, "I have come down from heaven, not to do my own will but the will of him who sent me" (John 6:38). Jesus always chose the Father's will, even in the agony of the Garden (Matt 26:39-42). Jesus whole purpose for coming to the earth through the virgin birth was to do what the Father had told Him, saying, "My food is to do the will of him who sent me and to accomplish his work" (John 4:34). If you want to be more like God or Jesus Christ, submit to the Father's will, and finding God's will is no big mystery. The best place to find God's will is in the Word of God. God's will is not hidden in Scripture; it is revealed plainly and clearly and often (Matt 6:10; John 7:17; 1 Thess 4:3, 5:18; Rom 12:2; 1 Pet 2:15).
Conclusion
To be more like God is to be more like Jesus Christ. We know what the Father is like because we've seen what Jesus is like. If we know more about Jesus, then we'll know more about the Father (John 14:8-10). If we know more about the Father, we can be more like the Father. That is, forgiving, evangelizing, and giving people what they don't deserve but what they truly need. Above all, they need the Lord Jesus Christ. The grace of God is not to the exclusion of the wrath of God. Until a person trusts in Christ, they have the wrath of God abiding on them. To die in that state is to have one's fate sealed for all time (Rev 20:12-15). When the whole counsel of the gospel of repentance and faith is preached, the grace of God is even more beautiful. The wrath of God makes the mercy of God relevant. Thus, to the unsaved we say, "Today, if you hear his voice, do not harden your hearts as in the rebellion" (Heb 13:5). Make that decision today, right now, while it is still called today (2 Cor 6:2). Tomorrow may be too late (Heb 9:27).
Here is some related reading for you: How to Respond to Persecution Jesus' Way
Resource – Scripture quotations are from The Holy Bible, English Standard Version® (ESV®), Crossway Bibles. (2007). ESV: Study Bible: English standard version. Wheaton, Ill: Crossway Bibles. Used by permission. All rights reserved.