Times are getting worse and worse and financial catastrophes are increasing, so what 7 Bible verses can encourage us during these financially hard times?
First Peter 5:6-7

"Humble yourselves, therefore, under the mighty hand of God so that at the proper time he may exalt you, casting all your anxieties on him, because he cares for you."
Times are getting worse and worse and financial catastrophes are increasing and inflation threatens the very heart and soul of family's existence, so what 7 Bible verses can encourage us during these hard times? One way to be encouraged is to read the Word of God and to humble ourselves before God and pray for our needs. Why be humble in hard times? Because God is opposed to the proud but gives grace to the humble (James 4:6). Grace is like water; it always flows downhill to the lowly and humble. We must humble ourselves first and then in humility, cast every care upon Him because He cares for you and you're your family. God knows that you are going through a difficult time right now so trust God, give it all over to Him, and then leave the results up to God.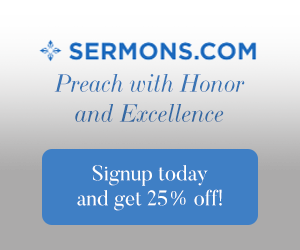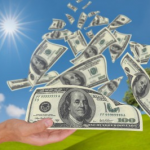 Matthew 6:33

"But seek first the kingdom of God and his righteousness, and all these things will be added to you."
What are "All these things" Jesus spoke? Surely they include the roof over our head, the clothes on our backs, the food and shelter of home, and financial security. God will help us if we seek Him first and seek His righteousness (by striving to always do what is right…or acting righteous before God). If we do, God will provide for everything we need. He will not provide all we want but those things we need for life. Our duty is to seek the Kingdom of God first and foremost and seek His righteousness. God promises that if we do that He shall supply all our needs. Is our number one priority seeking the King of that kingdom Who is Jesus Christ? Why waste energy worrying about tomorrow? We have no control over it anyway; but God does. Why not first seek Christ above all else because He can meet whatever your needs you and your family have.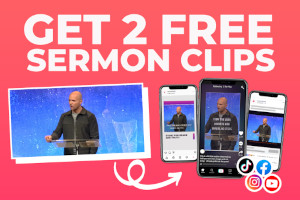 Jeremiah 29:11 "For I know the plans I have for you, declares the Lord, plans for welfare and not for evil, to give you a future and a hope."
Even though this verse was not written specifically to us but to Israel, I believe the principle is the same for believers because God does have plans for us and offers us hope for tomorrow and for our future, no matter what it looks like today. It should help us to know that God already knows the future, therefore, we can trust God with it, knowing that He is still in control and always will be in control, even if a pagan government is in charge (Prov 21:1).
Romans 8:28 "And we know that for those who love God all things work together for good, for those who are called according to his purpose."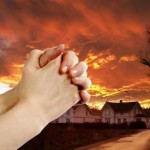 It is so easy to trip over what's behind us. The key to solving the uncertain future is trusting in a certain God. God's Words assures us that God will work everything out for His purpose and our best, meaning all things will work out according to the chief goal that God has for us. For those who believe, "All things" includes the good (good job and pay), the bad (hard job, low pay), and the ugly (no job, no pay). Since God can use evil for good (Gen 50:20; John 3:16), even the bad things that happen to us will be for our best in the end.
Hebrews 11:6 "And without faith it is impossible to please him, for whoever would draw near to God must believe that he exists and that he rewards those who seek him."
It is so difficult to have faith in it seems like your whole world is caving in financially. Being in a storm, it's easy to think, "We're going to sink," but remember this; God sent the disciples into a ship one night, fully knowing that a storm was coming. Sometimes in the providence of God, He will bring us into a storm, but He is sovereign over the storm ad He is creator of the storm. After the disciples saw Jesus calm the storm, "they were filled with great fear and said to one another, "Who then is this, that even the wind and the sea obey him" (Mark 4:41). Seeing the bigness of God can shrink the worries of today. We might have huge financial problems right now, but remember; to God, everything is small.
Philippians 4:6 "Do not be anxious about anything, but in everything by prayer and supplication with thanksgiving let your requests be made known to God."
The Apostle Paul presents an either/or proposition to us. We are not to be anxious about anything but rather, bring everything up to God in prayer and thanksgiving. If you are anxious about things, stop! Go to God in prayer. Give Him thanks for what you do have. God is pleased when you are experiencing trials but still have faith and trust in Him. The keys are; no anxiety about anything; prayer about everything; and include thankfulness in your prayers.
Matthew 6:30 "But if God so clothes the grass of the field, which today is alive and tomorrow is thrown into the oven, will he not much more clothe you, O you of little faith?"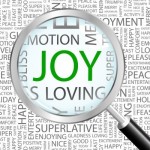 Jesus had just been speaking to the disciples about worrying about the future. He told them this despite the fact that we have no absolutely no control over tomorrow and in fact, precious little control over what happens today. Even so, Jesus admonishes us to "not be anxious about tomorrow, for tomorrow will be anxious for itself. Sufficient for the day is its own trouble" (Matt 6:34). God is God not just of today but of tomorrow. If we worry about tomorrow today, we're only borrowing trouble from tomorrow and paying interest on it today. That robs the joy out of today when we worry about tomorrow.
Conclusion
I've heard that faith is like film; it is best developed in the dark. If all goes well for us, we can't develop that much faith, so Paul wrote, "I have learned in whatever situation I am to be content" (Phil 4:11). Paul said that "I know how to be brought low, and I know how to abound. In any and every circumstance, I have learned the secret of facing plenty and hunger, abundance and need" (Phil 4:12). The key for the Apostle Paul's contentment was that he knew, "I can do all things through him who strengthens me" (Phil 4:13). Do you know that too? Do you believe God's Word and His sure and certain promises to never leave you or forsake you (Heb 13:5)? How do you learn to be content when you're going through a financial crisis? Just the same way Paul did…he had to learn it from hard experiences and he had lots of practice at it.
Here is some related reading for you: 7 Bible Verses to Read During These Uncertain Times
Resource – Scripture quotations are from The Holy Bible, English Standard Version® (ESV®), Crossway Bibles. (2007). ESV: Study Bible: English standard version. Wheaton, Ill: Crossway Bibles. Used by permission. All rights reserved.