When you get to the point that you realize that you need to seek counseling for a life issue, you have pretty much exhausted all other efforts. By this time you have usually sought the help of a friend or family member for advice on how to overcome your issue. But this does not mean that a friend or family member is no longer needed once you have begun formal counseling. In the same respect, when you are a friend or a family member of someone who is in counseling, there are some things you can do to support your loved one. Here are some tips on how to support a friend or family member in counseling.
Encourage them with Prayer
Likewise the Spirit also helpeth our infirmities: for we know not what we should pray for as we ought: but the Spirit itself maketh intercession for us with groanings which cannot be uttered.  And he that searcheth the hearts knoweth what is the mind of the Spirit, because he maketh intercession for the saints according to the will of God. (Romans 8:26-27)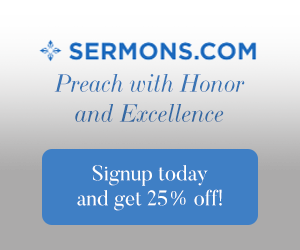 Believers know about the power of prayer and we are encouraged to seek the Lord through prayer and supplication for all things. In fact, we are told to "pray without ceasing" (1 Thes 5:17). So the first thing you can do for your loved one that is in counseling is to pray for them. The Scriptures promise that the Holy Spirit will make intercession for the saints (these are the believers 2 Thes 1:10, Rev 14:12).
Pray that they are open to the counsel that they are receiving and that they do not reject the wisdom of the counselor.
Pray that they are honest during the counseling session so that the counselor has the whole story and can offer good counsel.
Pray that they are faithful to attend sessions and do any follow up "homework" that is required.
The Lord is not slack concerning his promise, as some men count slackness; but is longsuffering to us-ward, not willing that any should perish, but that all should come to repentance. (2 Peter 3:9)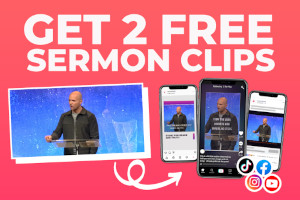 Unbelievers do not understand the power of prayer. In fact, the Bible is clear in letting us know that prayer is a privilege to the believer only (Ps 34:15, John 1:12). This is not to say that God's mercy ignores the cry of the unbeliever at the moment that they are willing to accept Jesus as personal Savior (Luke 18:13; 23:42, John 6:37). My point is that believers know how to pray for the unbeliever and believers are called to do just that! Sometimes counseling, such as in the case of Biblical Counseling, is an instrument to draw an unbeliever to Jesus. Pray that the unbeliever is open to the message of the gospel and that they accept Jesus as Savior. Once they do this Holy Spirit is onboard and His power will enable the counselee to overcome any life issue.
Encourage them with Assistance
Look not every man on his own things, but every man also on the things of others. (Philippians 2:4)
Transportation and childcare are two major reasons that folks need to cancel counseling sessions — especially at the last minute. When a friend or family member is committed to attending regular counseling sessions it is very important that they do not miss appointments. Missed appointments causes a delay in the progress of counseling. Offer to provide a ride for your loved one, perhaps you can make it an open invitation for whenever they have need (even in the eleventh hour). Likewise, offer to come stay with the children during their visit to the counseling office. Generally counseling appointments last only one hour per week. You can be a great blessing in both of these regards. 
Even in your Absence let them Know You Are Still There
Put on therefore, as the elect of God, holy and beloved, bowels of mercies, kindness, humbleness of mind, meekness, longsuffering; Forbearing one another, and forgiving one another, if any man have a quarrel against any: even as Christ forgave you, so also do ye.  And above all these things put on charity, which is the bond of perfectness.  And let the peace of God rule in your hearts, to the which also ye are called in one body; and be ye thankful. (Colossians 3:12-15)
Purposefully plan time in your schedule to pick up the phone and call your loved one who is in counseling. Let them know that you are thinking of them and praying for them. Let them know you love them and remind them that you are only a phone call away. Be sincere and when your loved one calls; answer the phone. In this age of technology you can also send a quick text message or social network personal message  that says "I am thinking of you and I love you" or "I just prayed for you". And let's not forget that you can still pick up a pen and paper and jot down a little love note to send to your loved one. Sometimes receiving a note in the mail is just what is needed. It is so simple and it takes just a few moments.
Study with Them
Then said Jesus to those Jews which believed on him, If ye continue in my word, then are ye my disciples indeed;  And ye shall know the truth, and the truth shall make you free. (John 8:31-32)
This piece of advice applies specifically to Biblical Counseling. In our Selah Mountain Ministries Biblical Counseling we have seen that people who consistently do the "homework" that is assigned are victorious in leading a life that is pleasing to the Lord. Sometimes folks need to be reminded that Biblical counseling is not just about talking about their problems and giving the counselee a "prescription" for them to take. It is about understanding that the foundation of Biblical counseling requires a relationship with Jesus Christ, which gives them the motivation, the strength, and the power for their counseling to be successful. This means they must be willing to be a "disciple" or student of Christ. They must be willing to learn His ways of doing things on a daily basis. That being said, disciples need a teacher. Be willing to be that teacher by leading them through the Bible. If you feel like you are not strong enough biblically to lead, find a leader and join in a regular Bible study. The homework that your loved one receives in counseling can be the topic of your discussion.
Final Thoughts
When someone has the courage to seek counseling for their life issue the next thing they need is the support of their family and friends. You can support your loved one by praying for them and assisting them with needs like transportation and childcare. Additionally touching base with them by telephone, social media and even an old fashioned love note sent in the mail is a huge encouragement and support. You can also help your loved one whether they are a believer or not by providing regular Bible study to form a relationship with Jesus and then cultivating that relationship.
I will leave you with this charge. Remember that not all counseling is done in a formal setting – you may be just that counselor that your loved one needs. Paul encouraged the church at Rome in this way "And I myself also am persuaded of you, my brethren, that ye also are full of goodness, filled with all knowledge, able also to admonish one another." (Romans 15:14). Admonish is another word for counsel. You can do this!
Related reading: 10 Reasons You Might Need Biblical Counseling
Resource – Scripture quotes from The Holy Bible, King James Version