Is God really first in your life? Many Christians respond that they put God first, family second, and everything else afterwards.
The fruit of whether God is first in your life revolves around the following questions:
Is God first in your relationships?
"We know that we have passed from death to life, because we love each other. Anyone who does not love remains in death" (1 John 3:14).
Can your love for God sustain a difficult marriage or wayward child? Can you still extend unconditional love to the most ungrateful person at your job or in your neighborhood? Your love for God enables you to love them spiritually more than a natural love (which many times expects something back). Through the power of the Holy Spirit we are able to reveal God's superiority over our lives when we extend the agape love to others in spite of their response or lack thereof.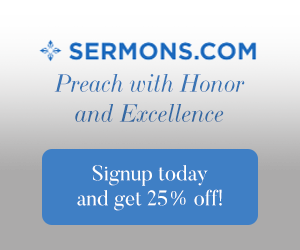 Is God first in your work or school?
"Whatever you do, work at it with all your heart, as working for the Lord, not for human masters" (Colossians 3:23).
Whether we're working in the home, office, factory, or school—the Lord still expects us to diligently serve Him. Even when others are cheating, believers have the awesome testimony of working as to the Lord and not for men. We may not get the extra bonuses or accolades for our efforts from men; yet God sees everything and rewards those who are found faithful. God is first in your life when your work reveals true diligence towards a job well done.
Is God first in your church involvement?
"Now you are the body of Christ, and each one of you is a part of it" (1 Corinthians 12:27).
How grievous it must be to the Holy Spirit to see the large number of Christians give so little of their energy to the building of the kingdom of God? It's time for many of us to wake up out of our slumber and get busy in the church whether it's teaching, greeting, serving, or speaking. There's much need in the body of Christ and each believer is equipped with unique spiritual gifts to contribute. The Lord is first in your life when you humbly serve in your local ministry in building up the body of Christ.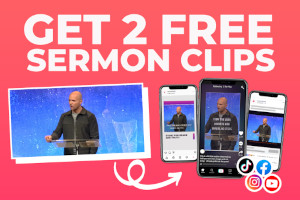 Is God first in your giving of your time and money?
"Seek first his kingdom and his righteousness, and all these things will be given to you as well" (Matthew 6:33).
Does your budget and schedule reflect a generous spirit? Sometimes we allow the busyness of life to grasp our hearts subtly so that we aren't even aware of it. However if we seek the Lord first in our finances and scheduling—we find that our lives are much fuller and contented than when we are trying to keep up with everyone else around us. God is first in your life when you choose His purposes and plans over your desired comfort level.
Related reading: Christian Stewardship Advice: 7 Tips For Handling Money
Is God first in your recreational and entertainment pursuits?
"Be very careful, then, how you live—not as unwise but as wise, making the most of every opportunity, because the days are evil" (Ephesians 5:15-16).
Many believers seek out distractions from the daily grind of life. We want relaxation and entertainment to soothe our minds. While there's nothing wrong with enjoying the life that God has given each of us, we must be wise with our choices. We need to resist the urge of living for the next "happy" moment. God is first in life's enjoyments when He is pursued more than the recreations.
Number One?
It's not God first and then we get on with the rest of our lives. Rather God is all in all. He is in everything and in every way a part of our daily living. We live every day with an awareness of the presence and power of God. "'For in him we live and move and have our being" (Acts 17:28). Our Lord is worthy of our attention in everything we do, in everything we say, and in everything we think. As believers, we have the Holy Spirit within prompting us towards righteousness in our attitudes and behavior. As we move in the Spirit, we can't help but put God first in everything.
Another Reading: 5 Risks To Take For God Today
Resources – New International Version Bible, The Holy Bible, New International Version®, NIV® Copyright© 1973, 1978, 1984, 2011 by Biblca, Inc.™ Used by permission. All rights reserved worldwide.