How can you have joy in your life, even when the bad times come?
Happiness of the World
Joy is never found in things or in the people of this world, but in a Person, and that is Jesus Christ. When we trust in Christ, we can finally rest in the sovereignty of God, and that should make us happy because we know that everything that happens, good and bad, will work out for our very best (Rom 8:28). The happiness of the world is fleeting thing; it comes and it goes. That's because their happiness is based upon "happenings," and when the happenings are not good, they lose their joy.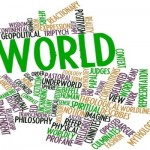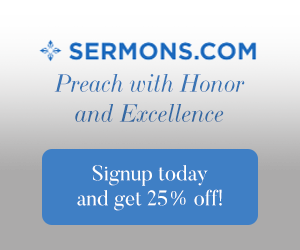 Joy Remains
Our joy should not depend on circumstances. For a time, the disciples lost theirs, but Jesus said "you will weep and lament, but the world will rejoice. You will be sorrowful, but your sorrow will turn into joy" (John 16:20) and even though "you have sorrow now, but I will see you again, and your hearts will rejoice, and no one will take your joy from you" (John 16:24). Get that? No one can "take your joy from you."
Joy in Heaven
There is great joy in obeying the Great Commission. When Jesus began His earthly ministry, Jesus' very first words were "The time is fulfilled, and the kingdom of God is at hand; repent and believe in the gospel" (Mark 1:15). One of the greatest joys on earth is to be used by God to lead people to saving faith in Christ. God uses us as a means to save souls, and there's really no greater joy than soul winning. Heaven rejoices too (Luke 15:7-10).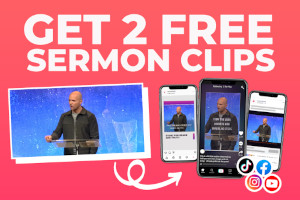 Greatest Blessing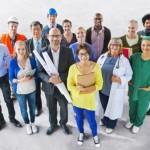 There is no greater way to bless someone than to point them to Jesus Christ and have them see why they're in deep trouble unless they repent and trust in Jesus Christ. We can pray for someone's physical healing, and there are many cases of God working obvious miracles, but the greatest healing of all is from sin. We were dead in our sins (Eph 2:1-4) and cut off from a holy God (Isaiah 59:2), but at the right time, Jesus came to die for sinners like us who were wicked people and natural enemies of God (Rom. 5:8, 10). That's why it's so awesome to help lead someone to saving faith in Christ. It is the greatest blessing that person will ever receive. Of course the person who leads someone to Christ is blessed too with joy.
More Blessed to Give
I am not telling you anything new by saying it's more blessed to give than to receive because most people have read or heard Paul quoting Jesus (Acts 20:35). The question is, do most people live that? That's a question I have to ask because we are told that even "if your enemy is hungry, give him bread to eat, and if he is thirsty, give him water to drink, for you will heap burning coals on his head, and the LORD will reward you" (Prov. 25:21-22). The idea behind the "coals on his head" means to bring them under conviction, but we're still commanded to "love [our] enemies, do good to those who hate [us]" (Luke 6:27). Jesus said, if you do, "your reward will be great, and you will be children of the Most High, because he is kind to the ungrateful and wicked. Be merciful, just as your Father is merciful" (Luke 6:36).
Too Blessed to Stress
Did you know a great way to de-stress is to give of yourself? Every believer has a God-given gift of the Holy Spirit, so we have our time, talents, and our treasures to do His work (Matt 25:35-36). When we give these three away, our stress levels drop. That's probably because we feel God's pleasure as we are doing what we were created for (Eph 2:10). When our focus is on others, it takes it our eyes off of self, and that causes stress levels to drop. The greatest blessing in the whole world is to be a blessing in the world.
Unconditional Love
When God saved us, it wasn't because we were lovely or special. It was only done in love. If His love were conditional, none of us would make it, but thank God that "God shows his love for us in that while we were still sinners, Christ died for us" (Rom. 5:8), dying for us while still His enemy (Rom. 5:10). Jesus didn't die for us because we were good, because none of us are (Rom. 3:10-12, 3:23). The truth is, God made the first move: He loved us first, before we ever loved Him (1 John 4:19).
Stewards of Time
I believe we are all stewards. God gives us time, talents, and treasure. Time is money, so they say, and we have only so much time on this planet. So my question is this: How will you spend it? To whom will most of it go to? Will it be spent in the service of others or to satisfy self? I have done far too much of the latter, but we are stewards of how we spend our time and will have to give an account of how we spent it when we see Christ. Spend a lot of time serving others and you will forward your time currency to heaven.
Love is a Verb
Love is a verb more than a feeling. Jesus didn't feel like going to the cross. It was an expression of His love for us, so love is a verb; it's what you do. It's more than what you say. It's time chocolates and flowers or a Hallmark greeting card. It's rolling up your sleeves and doing…serving…sweating. Are you willing to risk offending someone by sharing Christ in the hopes that they will be saved? The stark truth is the most loving thing you can do for someone who is not saved is to tell them about Jesus Christ. What happens to the saved (John 3:16; Rev 21:1-5) and to tell them what happens if they reject Christ (Rev. 20:12-15). That is one of the greatest acts of love we could ever do.
Conclusion
We can impact the world in more ways than you think. God has given us joy through Christ, and we can share that joy by sharing Christ. There are so many blessings for the saints of God. Why would we want to keep it to ourselves!? They have to know Jesus…to know what they are missing! By telling others about God's unconditional love for those who repent and believe, by spending time serving others and not ourselves, and by unflinchingly sharing the good news of Jesus Christ, we will know joy, and nothing or no one will ever take it away.
Here is some related reading for you: How Can I Get My Joy Back?
Resource – Scripture quotations are from The Holy Bible, English Standard Version® (ESV®), Crossway Bibles. (2007). ESV: Study Bible: English standard version. Wheaton, Ill: Crossway Bibles. Used by permission. All rights reserved.