What can be said of a major league baseball prospect who would navigate his way through six seasons with eight minor-league teams? Perseverance!
Chicago Cubs, David Bote, was determined to continue his pursuit to become a Major League baseball player, having faith in himself and faith in the Lord, by grinding it out over six long seasons.  The person who endures knows that "the testing of one's faith brings about steadfastness" (perseverance), as found in James 1:2-4.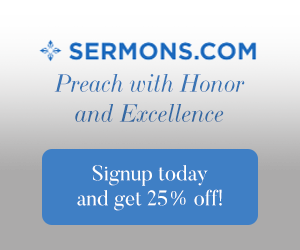 Bote, who aspired to become a pastor after high school, was drafted in the 18th round (554th overall) in the 2012 Major League Baseball Draft by the Chicago Cubs. He started his seventh season in the minor league when he was called up to make his Major League debut on April 21, 2018.  The 2019 season saw Bote share time in the parent club, Chicago Cubs, and triple A Iowa Cubs. The 2020 season looked very promising for Bote and the Cubs as spring training began until the coronavirus pandemic delayed the start of the 2020 major league season.
My Decision to Follow Christ
Faith has played a major part in Bote's young life. He was born in Longmont, Colorado, and he grew up in a Christian home. "I went to church every Sunday," shares Bote, "and I went to a Christian school. It was in my junior year in high school when I really made my faith my own, more than just being brought up in the church. I made it my own by making my own personal decision to follow Christ. Christ called me to be His follower."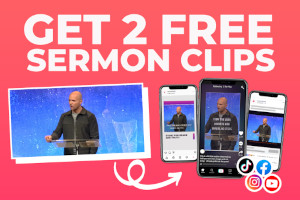 David finds it meaningful to share his faith, either sharing the Gospel message or participating in mission work projects. He has been on mission trips overseas with his church, the North Metro Church, in Longmont. It gives the missionaries a chance to both work on projects to 'show what love looks like' and to talk about their faith in Jesus.
David finds opportunities to witness wherever he goes, even in a place like professional baseball. "I find opportunities to witness in pro baseball," explains Bote, "by making connections with teammates in the clubhouse, being available to them or just showing Christ through my actions". He continues, "Sometimes God calls you to be bold to share your faith, and sometimes you are there to listen first and let God orchestrate the conversations to allow others to open up."
Drafted by the Cubs
David Bote went to elementary school at Longmont Christian school. Beginning his sophomore year in high school, he transferred into Faith Christian Academy in Arvada, Colorado. In his senior year, he led Faith Christian Academy to the 3A Colorado state baseball championship with his brother, Danny, as his coach. David went a semester to Liberty University and then transferred to Neosho County Community College in Chanute, Kansas. In his only year at Neosho County Community College, David hit an outstanding .419 batting average just before being drafted by the Cubs in the 18th round of the 2012 draft.
It was interesting how David met his wife, Rachel. "My brother, Danny, was our youth pastor in our church who oversees the children's ministry," shares David, "Rachel, who was working as an intern under Danny, was studying to be a children's pastor. Rachel and I met through Danny, and we were married in 2013. We are now parents to Shayli, Riley, and Sullivan." The 2018 off-season was spent in Arizona, but the Botes consider Longmont and North Metro Church their home.
Former Cubs teammate, Steve Cishek, shares, "It is encouraging to see Bote's love for the Gospel. It is constantly on display on how he conducts himself on the field and as a leader of his family. He is very well taught in the Scriptures yet he is always seeking the hard questions that pop up so he can better know and love the God he serves!"
A Bible Verse
A Bible verse that has meaning for Bote is: "If God is for us, who can be against us." (Romans 8:31) This verse confidently emphasizes "knowing God protects his people," states Bote. "It is a different type of protection. It is not that we have worldly possessions or worldly goods or 'things that make us happy.' But at the end of life, there is salvation, and at the end, eternity. There is nothing the devil can do to snatch us from His grasp."
Bote, who hit a grand slam walk-off home run his first year up with the Cubs, shares, "Following Christ changes your life tremendously in how you think, how you feel, and how you treat people. A Bible verse says: 'It is for freedom in Christ.' (Galatians 5:1) That means freedom to do what's right and freedom to do what's true. Apart from that, all you can do is sin. But now when you are in Christ you have the freedom to do what God calls us to do."
Bote commented that building a personal relationship with Christ is "a lifelong process." He continues, "There is never an ending point or no 'oh, I made it'. There is a continuing of sanctification. It is having the discipline to get into the Word of God, and, also, knowing I'm not always great with the Word." David suggests "the importance of surrounding yourself with fellow Christians, fellow Believers who will strengthen you and help build you up. It is trying to be more Christlike every day through the Word of God and through Him. It is not on our own power to do that; but, with our willingness to reach out to Him, God will change our hearts. He gives us the resources, like the Bible, fellow Believers and churches to help strengthen our faith."
There will always be struggles in being a Christian. "With the world and worldly views," states David,
"It is always going to be a struggle in that sense, in just fighting yourself to the worldly pleasure and fighting your temptations. You will also run into others who disagree in what you believe in. I am okay with that; however, it gives me an opportunity to share the love of Christ with them."
Do to the Glory of God
David Bote, who has 4 walkoff RBIs and 2 of them being walkoff homeruns, has always had a great work ethic. He has been motivated to do the best he could do in anything whether it is playing baseball or pulling weeds. He remembers doing that in middle school years. He shares, "'Whatever you do, do it to the glory of God.' You must have the right heart to do things to the glory of God. Colossians 3:23 says, 'Whatever you do, work at it with all your heart, as working for the Lord, not for man.'" David has found a beautiful platform in baseball that allows him to give God glory as he finds success with the Chicago Cubs as a Major League player.
Every time David approached the batter's box at home games in Chicago in 2019, his walk-up song blared throughout the stadium speakers. The song he chose was "Brother" by the group "Need to Breathe." The song's lyrics share when a person goes through the difficult and down times in life and feel alone, you can be their "shelter" and "fortress," the one who can "light the way" to help get the person through the low times. David is the kind of person who wants to share the light of Christ when others need love and care.
By Bruce Darnall, Lake Mills, Wisconsin
Photos by Chicago Cubs