It is God's will that He receive glory, and it is His will that we glorify Him, so how do you that?
Jesus Glorified God
We know that Jesus always did the will of the Father, and never stepped out of the will of God, even once. Jesus Christ recognized His purpose in coming to earth was not only to give His life as a ransom for many (Mark 10:45), but He came to glorify God. Of course, Jesus was always seeking to glorify the Father saying, "I glorified you on earth, having accomplished the work that you gave me to do. And now, Father, glorify me in your own presence with the glory that I had with you before the world existed" (John 17:4-5). Earlier, Jesus had said His soon coming death on a cross was "to show by what kind of death he was to glorify God.) And after saying this he said to him, "Follow me" (John 21:19). His works here on earth brought glory to God. On more than one occasion, "the crowd wondered, when they saw the mute speaking, the crippled healthy, the lame walking, and the blind seeing. And they glorified the God of Israel" (Matt 15:31), and after more yet miracles, "When the crowds saw it, they were afraid, and they glorified God, who had given such authority to men" (Matt 9:8). Jesus always sought to bring glory to God and that's what we should be striving for, because this is the will of God; that He is glorified, and that includes glorifying Jesus Christ Who is also God.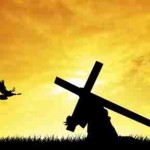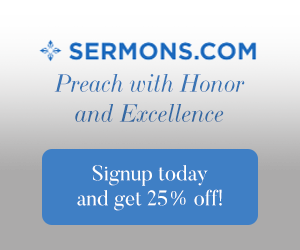 We Glorify God
When we do anything good, it is only because the Spirit of God lives in us. We do good works for Him and His glory, not ours (Psalm 115:1; 1 Cor 4:7), so the right One receives the credit, and that is God. Before our salvation, our works were nothing more than filthy rags to God (Isaiah 64:6), but now Jesus says, it is "By this my Father is glorified, that you bear much fruit and so prove to be my disciples" (John 15:8). That's what God created us for as "we are his workmanship, created in Christ Jesus for good works, which God prepared beforehand, that we should walk in them" (Eph 2:10). These good works are to glorify God, but we must be "filled with the fruit of righteousness that comes through Jesus Christ, to the glory and praise of God" (Phil 1:11).
All things we do should be "so that the name of our Lord Jesus may be glorified in you, and you in him, according to the grace of our God and the Lord Jesus Christ" (2 Thess 1:12). The Apostle Paul's desire was "that together you may with one voice glorify the God and Father of our Lord Jesus Christ. Therefore welcome one another as Christ has welcomed you, for the glory of God" (Rom 15:6-7)! It's something we do from the moment we get up till the time we pillow our head at night, "So, whether you eat or drink, or whatever you do, do all to the glory of God" (1 Cor 10:31). Instead of hiding our light under a basket, we are told, "let your light shine before others, so that they may see your good works and give glory to your Father who is in heaven" (Matt 5:16).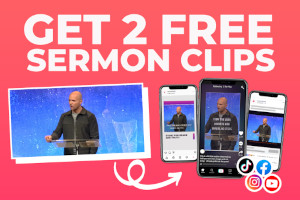 Nations Glorify God
The nations today pretty much deny God. Not His existence, but His existence in their lives. God is not in government, for the most part, and in some cases, government can be the enemy of the church, but the day is coming when "every tongue confess that Jesus Christ is Lord, to the glory of God the Father" (Phil 2:11). There will be a time when, not most, but "All the nations you have made shall come and worship before you, O Lord, and shall glorify your name" (Psalm 86:9). The Apostle John foresaw a time coming when "every creature in heaven and on earth and under the earth and in the sea, and all that is in them, saying, "To him who sits on the throne and to the Lamb be blessing and honor and glory and might forever and ever" (Rev 5:13). Today, the only ones praising God and giving Him glory is the church; scattered worldwide, but someday, the nations shall bow down in submission and humility and "come and worship before you, O Lord, and shall glorify your name" (Psalm 86:9b).
Praise Glorifies God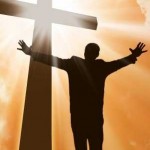 You can also glorify God by giving Him thanks…and shouldn't we be doing this anyway? Yes! The psalmist knew all about this and wrote, "The one who offers thanksgiving as his sacrifice glorifies me; to one who orders his way rightly I will show the salvation of God" (Psalm 50:23). And again, he is glorifying God by saying; "I give thanks to you, O Lord my God, with my whole heart, and I will glorify your name forever" (Psalm 86:12). Let us pray now this psalm to Him and both say, "Oh, magnify the LORD with me, and let us exalt his name together" (Psalm 34:3). The New Testament says that me and "you yourselves like living stones are being built up as a spiritual house, to be a holy priesthood, to offer spiritual sacrifices acceptable to God through Jesus Christ" (1 Pet 2:5). This is all the more reason to "Keep your conduct among the Gentiles honorable, so that when they speak against you as evildoers, they may see your good deeds and glorify God on the day of visitation" (1 Pet 2:12).
Conclusion
People might say they don't believe in God, but it's something that's obvious from the creation, therefore the Apostle Paul in his wisdom said, "although they knew God, they did not honor him as God or give thanks to him, but they became futile in their thinking, and their foolish hearts were darkened" (Rom 1:21). Part of their sin is where they failed to glorify God; that's something He commands His church to do in His Word, and why not!? Our Lord and God is most worthy. John correctly wrote, "Worthy are you, our Lord and God, to receive glory and honor and power, for you created all things, and by your will they existed and were created" (Rev 4:11).
Here is some related reading for you: How Can a Christian Glorify God at Work?
Resource – Scripture quotations are from The Holy Bible, English Standard Version® (ESV®), Crossway Bibles. (2007). ESV: Study Bible: English standard version. Wheaton, Ill: Crossway Bibles. Used by permission. All rights reserved.