It's easier to forgive than to forget, so what does the Bible say about our being forgiven and forgiving others?
The World's Definition
Forgive is from the Old English and means to "give, grant, allow or cancel a debt; to pardon an offense," but also "to give up the desire or power to punish; to grant pardon to an offender." Now, how closely does the world's definition come to God's definition of forgiveness?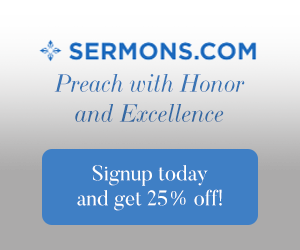 Conviction and Repentance
After David had committed adultery and conspired to have Bathsheba's husband murdered, he wrote perhaps the greatest chapter on repentance and forgiveness in the Bible. Perhaps it was so great because David's sins were so great, but greater still was God's mercy, and David did not die. In Psalm 51:7-9 David prays to God, "Purge me with hyssop (which has healing properties, medicinal), and I shall be clean; wash me, and I shall be whiter than snow (snow has residue). First, there is the purging of David's sin, or forgiveness of it. He had obviously repented, but only after this could David "be clean" and declared before God to "be whiter than snow." David has lost his joy. Sin has a way of doing that, so he prays, "Let me hear joy and gladness; let the bones that you have broken rejoice. Hide your face from my sins, and blot out all my iniquities." David's bones were broken, meaning David was broken before God by His sins and he felt them in his very bones. This was due to the conviction of his sins.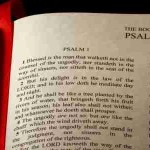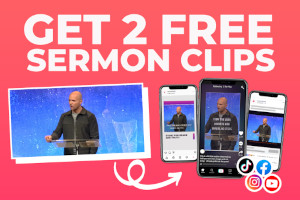 Regeneration
The Bible teaches that we were born "from above," or by an act of God (John 1:13, John 3:3-7; Eph 2:1-4). This teaching fits nicely with David's prayer as he says, "Create in me (Lit. "for me") a clean heart, O God, and renew a right spirit within me. Cast me not away from your presence, and take not your Holy Spirit from me. Restore to me the joy of your salvation, and uphold me with a willing spirit" (Psalm 51:10-12). Some read this as if they could lose there salvation because David writes, "Restore to me the joy of your salvation," but it does not say, "Restore my salvation."
Redemption
David knew what the Apostle John knew: "If we confess our sins, he is faithful and just to forgive us our sins and to cleanse us from all unrighteousness" (1 John 1:9). How do we know this? It is because "In him we have redemption through his blood, the forgiveness of our trespasses, according to the riches of his grace" (Eph 1:7). Our forgiveness came at Jesus' expense, so we can thank God that He is the One Who initiates our salvation, grants us the ability to repent (Ezk 36:26-27; Acts 11:18, 16:14; 2 Tim 2:25), and makes us righteous before Him because of Christ (2 Cor 5:21).
Forgiveness
What the Bible defines as forgiveness is much broader and more comprehensive than what the world thinks it is. In Matthew 6:14 Jesus shows us what forgiveness really is: "For if you forgive others their trespasses, your heavenly Father will also forgive you." The Greek word for forgive is "aphiēmi," which means "to send away," to "depart," or "to yield up." This means whatever it was, you send it away from the presence of either party…forever. If my brother offends me and I forgive him, then I "send away" the offense from myself and from him so that it is never brought up again. We "yield up" to it. We bury it…we have the funeral, and it's over. Then, we generally laugh about it. If a person keeps bringing up the same offense, over and over, then they have never really sent it away in the first place. True biblical and godly forgiveness is this: "God shows his love for us in that while we were still sinners, Christ died for us" (Rom 5:8).
Forgiving Enemies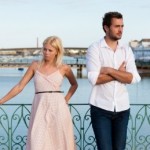 This ought to keep us humble if we remember that it was yet "while we were enemies we were reconciled to God by the death of his Son, much more, now that we are reconciled, shall we be saved by his life" (Rom 5:10). The Greek word for "enemies" is literally "hatred, hateful, hostile," and "opposing" God, so forgiveness is giving up what we might rightfully deserve…or we "send it away" and move on. That's forgiveness.
Forgiving Others
It makes no sense to be unforgiving to others, especially when they come to us and apologize. It is not what the Bible teaches. Isaiah 1:18 is a great verse about God's forgiving nature. Isaiah writes, "Come now, let us reason together, says the LORD: though your sins are like scarlet, they shall be as white as snow; though they are red like crimson, they shall become like wool." Now that is a cleansing! The Apostle Paul writes about forgiveness in saying we should "Be kind to one another, tenderhearted, forgiving one another, as God in Christ forgave you" (Eph 4:32). If we are as forgiving to others as Christ was to us, then we should never, ever harbor any grudge with someone. Notice that Paul includes the word "as," meaning in the same way God forgave us, we must forgive others. Jesus said something similar, saying that "if you forgive others their trespasses, your heavenly Father will also forgive you, but if you do not forgive others their trespasses, neither will your Father forgive your trespasses" (Matt 6:14-15).
Uncommon Grace
The Christian ought to be "Bearing with one another and, if one has a complaint against another, forgiving each other; as the Lord has forgiven you, so you also must forgive" (Col 3:13). Again Paul says, "as the Lord has forgiven you, so (or in the same way) you also must forgive others." There's no other option or Plan B! We might think we're a forgiving person, but consider what Jesus taught! He says, you must "love your enemies, and do good, and lend, expecting nothing in return, and your reward will be great, and you will be sons of the Most High, for he is kind to the ungrateful and the evil. Be merciful, even as your Father is merciful" (Luke 6:35-36). Try that on for size today!! The conclusion is worth it because then we can know for sure that we're "the sons of the Most High" since we're being merciful, even as our Father is merciful toward us is an attribute of the Father. In other words, we'll be more like God when we forgive others, proving "you will be sons of the Most High."
Forgiving Self
We might be the hardest person in the world to forgive. The person in the mirror can often become our worst enemy and we might treat them that way, but we must learn to forgive ourselves if we've confessed our sins to God or to others. We forgive others easier than we do ourselves. If you're a parent and you've forgiven your child for an offense; and say they've paid for it by a "time-out," you'd hope the child would move on and not keep sitting in the "time-out chair." But that's what we often do, but what God forgives, so must we. Who God forgives, so must we. And that includes you and me.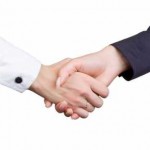 Have the Funeral
We should forgive others, not only because God has forgiven us, but because it's the right thing to do. If we've "buried the past" and had the "funeral," let's not "exhume" the sin! God does not do that with us and neither should we do that with others. If we keep reminding them of their sin against us, have we really forgiven them of it? Doesn't sound like it! By constantly or occasionally bringing up past grievances, we show we've not really forgiven them, because it's still on our minds and on our lips! The Psalmist says, "As far as the east is from the west, so far does he remove our transgressions from us" (Psalm 103:12). By the way, east and west never meet like north and south do (at the equator)…meaning our sins are gone forever!
Conclusion
Psalm 103:12 is very interesting because God not only forgives us, but He removes our sins from us. They don't keep showing up. Remember the definition of forgiveness I gave earlier? It was to "send away, to pardon," or to "yield up." It's a reminder that God sends our sins into the eternal nothingness. Where is that at? I don't know. It's like they don't exist anymore, so let us forgive others because He has forgiven us, and because our forgiveness before the Father depends on it.
Here is some related reading for you: Bible Verses About Forgiveness: 20 Encouraging Scripture Quotes
Resource – Scripture quotations are from The Holy Bible, English Standard Version® (ESV®), Crossway Bibles. (2007). ESV: Study Bible: English standard version. Wheaton, Ill: Crossway Bibles. Used by permission. All rights reserved.