God promises to forgive us but we often have trouble forgiving ourselves.  How can we learn to forgive ourselves when we are consumed with guilt?
Forgiveness
There are so many Bible verses on forgiveness that it is hard to select only a few but here are some of the most powerful ones that I could find.  I have memorized these because I frequently have to remind people who are burdened with so much guilt that they believe that God could never forgive them. They believe that they have committed too many sins or sins so grievous that even God cannot forgive them. Wrong!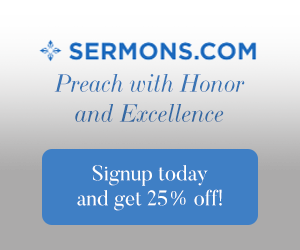 First John 1:9 "If we confess our sins, he is faithful and just to forgive us our sins and to cleanse us from all unrighteousness."
It is not a matter of if God will forgive us our sins; it is a matter of if we will confess them.  Then knowing God forgives us, we must forgive ourselves. First John 1:9 says that when we confess our sins, God is faithful to forgive them.  Not only that, He then cleanses us from all…note that…all unrighteousness.  It doesn't mean all unrighteousness except (fill in the blank).  He doesn't say that He will cleanse us from almost all of our unrighteousness but all of our filthy sins.  All in the Greek means…well, all!  It doesn't matter how many or how despicable these sins are.  That's irrelevant.
Second Corinthians 5:21 "For our sake he made him to be sin who knew no sin, so that in him we might become the righteousness of God."
If God has made Jesus to be sin for us do we really want to believe that this is not enough?  We become the righteousness of Christ by Jesus' work on the cross.  Do we believe that this was not sufficient?  What God has made righteous by Christ is righteous.  If you feel that you cannot be declared righteous in Christ, are you willing to have this verse read, "For everyone else's sake he made him to be sin who knew no sin, so that in him we might become the righteousness of God, except for me?" Of course this is not what it says but if we fail to forgive ourselves we fail to believe in God's promise in 2 Corinthians 5:21.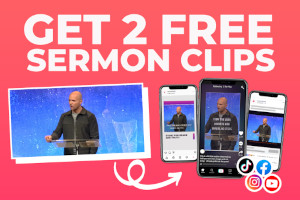 Forgiving Others and Not Ourselves
Frequently, those who cannot forgive themselves find it easy to forgive others.  What if your child came up to you and asked for your forgiveness after breaking a curfew?  You still may have to discipline them but once you've told them that they're forgiven, you put it behind you.  Then, the very next day the child comes back to you and asks to be forgiven again for that very same issue?  After that, they came back again and again…and in fact, several days in a row.  Wouldn't you, as a parent, get a little frustrated if not irritated?  Most parents would keep reminding them that they have already been forgiven.  Think how God must feel when we keep bringing up the same sins over and over…the same sins that have already been forgiven!  We bring up these same sins, over and over again, even though God has promised that once we confess them, they're gone (1 John 1:9).  This is frequently the work of the Devil or his fallen angels.  Let me ask you this: How many of your sins were still in the future when Christ died?  The answer is, ALL of them!  When the Devil reminds you of your past, you remind him of his future (Rev 20:10).  I am not saying that we should not confess our sins each and every day. Jesus told us to come for cleansing daily when He gave us a model for prayer in what is commonly called The Lord's Prayer. He said we are to pray "Give us this day our daily bread. And forgive us our debts (sins), as we also have forgiven our debtors (Matt 6:11-12). We should keep short accounts with God and confess them every day but not the same ones over and over again!  That is a clue that you are not forgiving yourself if you keep asking to be forgiven for the same sins of the past that have already been forgiven.  Any un-confessed sins will be a burden to us but when we do confess them, why be burdened by something that God has already forgiven?
Paying off the Note
Imagine that you have made car payments for the last 48 months and you finally made the last payment. The car is now all yours.  Then you get another payment notification from the bank for another car payment. You'd be outraged right?  Think how God must feel if you keep dragging up the same sins that you have already had forgiven and you do this over and over again.  When Jesus said on the cross "It is finished" the Greek wording essentially means "Paid in full."  God has paid in full what we sometimes want to still make payments on.  When we don't forgive ourselves after God already has, we are robbing God from the glory that Christ paid so enormously for at Calvary.  We certainly don't want to rob glory from Christ but we most certainly do when we confess our sins and we forgive others but fail to forgive ourselves.
No Fishing
When God buries our sins in the sea of forgetfulness, He then puts up a "No Fishing" sign but many of us still insist on going back to try and bring them up again.  The fact is that "we have been justified by faith, we have peace with God through our Lord Jesus Christ" (Rom 5:1) so why can't we be at peace with ourselves?  The Justifier (God) has become our justification and so if you insist on not forgiving yourself you are saying that I am not justified. Jesus' death was intended "to show his righteousness at the present time, so that he might be just and the justifier of the one who has faith in Jesus" (Rom 3:26).  God says that the reason for Christ being the Justifier is because He wants to "show his righteousness."  Why would we ever want to get in the way of His displaying His righteousness!?  That robs Christ of glory!  If you feel that Jesus' death was not enough, then you are saying that I must do something more to be forgiven.  That is not faith…that is works.  Guilt is from the Devil.  Conviction of sin is from the Holy Spirit.  When sins are confessed neither guilt nor conviction should remain. God says that our sins are removed as far as east is from west (Psalm 103:12).  North and south meet at the equator but east and west never do.  That means our sins are gone forever so there should be no reason for guilt or conviction over what has been removed. If you still can't forgive yourself, then it is only in your mind and not in Gods.  You are not only robbing God of His due glory but you are also denying God's Word.
Conclusion
Is our standard of forgiving ourselves higher than Gods?  It should never be so.  To believe that we can be forgiven by God but then turn around and not forgive ourselves is to make God out to be a liar.  How so?  It is because God says you are cleansed, you are forgiven, and your sins will not ever again be held against you.  So why would you not believe God?  We may not realize it but frequently we cannot forgive ourselves because of our pride. Pride often creates in us a higher standard of forgiving ourselves than God Himself holds too?  Why can't we claim God's promise that He will forgive us and then not forgive ourselves?  That is hypocritical in a sense.  Either God's word is true or it is not and if He says we are forgiven after having repented, confessed our sins, and placed our trust in Christ, then why not believe Him?  One single verse should allow us to have all our guilt removed forever and I repeat it again; it is found in 2 Corinthians 5:21 "For He made Him who knew no sin to be sin for us, that we might become the righteousness of God in Him."  Who can argue against God?
Resources:
New International Version Bible (NIV)
THE HOLY BIBLE, NEW INTERNATIONAL VERSION®, NIV® Copyright © 1973, 1978, 1984, 2011 by Biblica, Inc.™ Used by permission. All rights reserved worldwide