How can we prepare ourselves for spiritual warfare when it comes…and it will come?
Invisible Battle
I remember in Star Trek, the Klingons had a cloaking device. That made them all the more dangerous because an invisible enemy is a more dangerous enemy than one you can see. An enemy that you can't see can hurt you a lot easier and quicker, and that's what most believers face every day. Satan and his demons are constantly attacking, harassing, and trying to influence God's children to act like the children of the Devil, so if you're under spiritual attack right now, maybe we can help. It helps to know that we're fighting against an invisible enemy, but really, it's an enemy that's already been defeated by Christ at the cross. More on that later, but we must remember there'll be skirmishes until Christ returns, and "we do not wrestle against flesh and blood, but against the rulers, against the authorities, against the cosmic powers over this present darkness, against the spiritual forces of evil in the heavenly places" (Eph 6:12). This is why it's essential that we "Put on the whole armor of God, that you may be able to stand against the schemes of the devil" (Eph 6:11).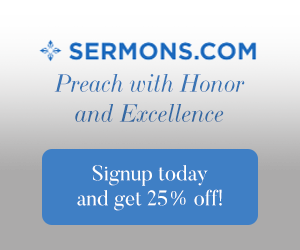 Be Aware
The world in general does not believe in Satan or in demons, even though they do exist. The Apostle Peter tells us to "Be sober-minded; be watchful. Your adversary the devil prowls around like a roaring lion, seeking someone to devour" (1 Pet 5:8), and remember, Peter knew about Satan. Remember "get behind me Satan" (Matt 16:23)? What we're told to do is, "Submit yourselves therefore to God. Resist the devil, and he will flee from you" (James 4:7). If we're not aware of his schemes, we're more likely to fall for them. Those who haven't received the Spirit of God cannot know God. Paul explains that "even if our gospel is veiled, it is veiled to those who are perishing. In their case the god of this world has blinded the minds of the unbelievers, to keep them from seeing the light of the gospel of the glory of Christ, who is the image of God" (1 Cor 4:3-4). This is all the more reason to pray for your lost family members, friends, co-workers, or even someone you meet on the street.
Armor Up!
There is a spiritual battle going on that we cannot see…it is an invisible enemy that tries to thwart us at every step (Eph 6:12), so even "though we walk in the flesh, we are not waging war according to the flesh. For the weapons of our warfare are not of the flesh but have divine power to destroy strongholds. We destroy arguments and every lofty opinion raised against the knowledge of God, and take every thought captive to obey Christ" (2 Cor 10:3-5). This is why we must "take up the whole armor of God, that you may be able to withstand in the evil day, and having done all, to stand firm" (Eph 6:13). Several times Paul tells us to "take up" the differing parts of the armor, indicating that it is we who must act, but the cornerstone of all this is that we should be "praying at all times in the Spirit, with all prayer and supplication. To that end, keep alert with all perseverance, making supplication for all the saints" (Eph 6:18).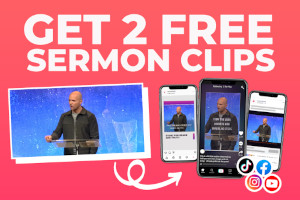 A Defeated Foe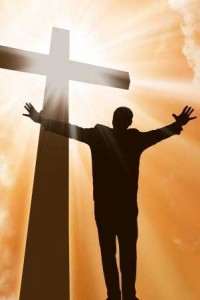 I think we give Satan and his minions too much credit because prior to Calvary, Jesus said, "concerning judgment, because the ruler of this world is judged" (John 16:11), and "Now is the judgment of this world; now will the ruler of this world be cast out" (John 12:31). Even though Jesus has overcome the world and Satan's temptations, there will still be skirmishes…like a war that's over, but some of the enemy is still fighting. Satan's been de-fanged, and he will never get permission from God to take our lives (Job 1:12). Jesus told the disciples, "I have given you authority to tread on serpents and scorpions, and over all the power of the enemy, and nothing shall hurt you" (Luke 10:19). Paul declares that "He has delivered us from the domain of darkness and transferred us to the kingdom of his beloved Son, in whom we have redemption, the forgiveness of sins" (Col 1:13-14). The author of Hebrews says that it was "through death he might destroy the one who has the power of death, that is, the devil" (Heb 2:14), and that's exactly what happened! We are not fighting this spiritual battle for victory…we are fighting from victory…the victory that Christ has already won. That doesn't mean Satan's going to give up. In truth, he has set up his own churches, and even ordained some of his own sinister ministers. Paul writes that "such men are false apostles, deceitful workmen, disguising themselves as apostles of Christ. And no wonder, for even Satan disguises himself as an angel of light. So it is no surprise if his servants, also, disguise themselves as servants of righteousness. Their end will correspond to their deeds" (2 Cor 11:13-15).
Conclusion
I hope you have put your trust in Christ. If not, the Bible says (not me) that you are a child of the Devil. Many people say they believe, but James says, "…you do well. Even the demons believe—and shudder" (James 2:19b)! You can believe in chairs, but if you never sit down on one, haven't you really trusted it? It's not enough to say "I believe." Jesus said we must repent and believe (Mark 1:14-15), or put our trust in Him. If you know of someone who's under spiritual attack right now, please share this with them. Perhaps it'll give them some peace of mind that God is greater than Satan and his demons, and even though Satan is powerful, God is all powerful, and He has the Devil on a leash. Even so, we're warned about "The coming of the lawless one is by the activity of Satan with all power and false signs and wonders, and with all wicked deception for those who are perishing, because they refused to love the truth and so be saved" (2 Thess 2:9-10).
Here is some related reading for you: The Armor of God: An Introduction
Resource – Scripture quotations are from The Holy Bible, English Standard Version® (ESV®), Crossway Bibles. (2007). ESV: Study Bible: English standard version. Wheaton, Ill: Crossway Bibles. Used by permission. All rights reserved.