Making a godly choice is not always easy, especially if you need to make the decision on the spot!
Trust
If you have a big decision to make, maybe it's time to stop and think about God. God is sovereign over everything that happens…even our failures. Not a fly will moves unless God first approves, so this is about trusting in the sovereignty of God. Scripture teaches us that God can use evil for good (Gen 50:2; John 3:16). Solomon gives great emphasis to the plea that we are to "Trust in the LORD with all your heart, and do not lean on your own understanding. In all your ways acknowledge him, and he will make straight your paths" (Prov 3:5-6). If I lean on human understanding, including my own, then that's no better than trying to build on a sand castle, but if I trust in God, and acknowledge Him before others in my life, then He'll "make straight [my] paths." God called Jeremiah in the womb, and later tells him, "For I know the plans I have for you, declares the LORD, plans for welfare and not for evil, to give you a future and a hope" (Jer 29:11). At times Jeremiah's welfare appeared to be in danger, but Jeremiah remembered what God told him, so even when things seem to be going the wrong, we know that, ultimately, "The lot is cast into the lap, but it's every decision is from the Lord" (ProV 16:33). If we trust God, we can make decisions with a little more peace of mind, knowing that He can even use our mistakes for our best and His glory. Every Christian should know by now "that for those who love God all things work together for good, for those who are called according to his purpose" (Rom 8:28).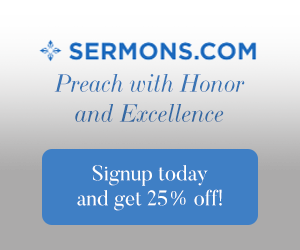 Ask
One of the things we might fail to do ahead of time is to ask for God's wisdom in making a decision. We may lack godly wisdom to make the right choice, but maybe we haven't even prayed to God about it. James solution is quite simple: "If any of you lacks wisdom, let him ask God, who gives generously to all without reproach, and it will be given him" (James 1:5). There is no reason God would not grant you such a prayer request. The Apostle John boldly said that, "this is the confidence that we have toward him, that if we ask anything according to his will he hears us" (1 John 5:14), and that includes asking for godly wisdom in making decisions in life. We ask for a lot of things in life, but when was the last time we asked God for His wisdom? And by wisdom, I mean godly wisdom, because "the wisdom from above is first pure, then peaceable, gentle, open to reason, full of mercy and good fruits, impartial and sincere" (James 3:17). That's exactly what I need!
Counsel
When you have time to think about a major decision in life, it's a good time to seek godly counsel, and I don't mean only from the Bible. Of course, the beginning of godly wisdom is the fear of God…a fear or holy, reverential respect for God and His Word, but there are other godly men and women who can help us when we're faced with a major decision in life. The Psalmist asks, "Who is the man who fears the Lord? Him will he instruct in the way that he should choose" (Psalm 25:12), but God may also use someone as a means to help them find the path "that he should choose." Solomon states that "Where there is no guidance, a people falls, but in an abundance of counselors there is safety" (Prov 11:14). In other words, all those godly men and women can't all be wrong. Isaiah the Prophet wrote, "And your ears shall hear a word behind you, saying, "This is the way, walk in it," when you turn to the right or when you turn to the left" (Isaiah 30:21), and those words in our ears may come from a godly counselor who gives Scriptural advice. They can help us avoid pitfalls and repeating the same mistakes they made. Time and again, the Word of God tells us that "Without counsel plans fail, but with many advisers they succeed" (Prov 15:22).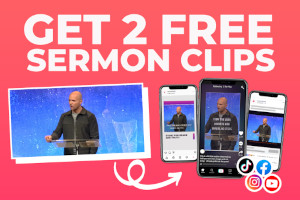 Conclusion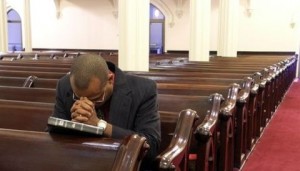 God's Word tells us that we can trust in His sovereignty; that we can ask for His wisdom; and that we should seek godly counsel. Those are three things that can help us make godly decisions, but so can reading, studying, and memorizing Scripture. Having our minds bathed in God's Word can help us "not be anxious about anything, but in everything by prayer and supplication with thanksgiving let your requests be made known to God. And the peace of God, which surpasses all understanding, will guard your hearts and your minds in Christ Jesus" (Phil 4:6-7). God told Jeremiah, "Call to me and I will answer you, and will tell you great and hidden things that you have not known" (Jer 33:3). We might not get a heavenly revelation, but God just might reveal to us what His will is in a decision we're about to make. Apparently David hid or memorized God's Word in his heart in order to avoid sin (Psalm 138:2), so that helps too. God's Word "will instruct you and teach you in the way you should go; I will counsel you with my eye upon you" (Psalm 32:8). If this has helped you know how to make godlier decisions, then by all means share this article with someone else who might benefit from it when it comes time for them to make a major decision…and to make one quickly, if need be.
Here is some related reading for you: How to Find God's Will in Your Life
Resource – Scripture quotations are from The Holy Bible, English Standard Version® (ESV®), Crossway Bibles. (2007). ESV: Study Bible: English standard version. Wheaton, Ill: Crossway Bibles. Used by permission. All rights reserved.