How does Satan try to attack marriages today?  What are his tactics?
A Spiritual Battle
The Bible makes it clear that "we do not wrestle against flesh and blood, but against the rulers, against the authorities, against the cosmic powers over this present darkness, against the spiritual forces of evil in the heavenly places" (Eph 6:12) which means we must "Put on the whole armor of God, that you may be able to stand against the schemes of the devil" (Eph 6:11).  This armor must be put on every day so that we "may be able to withstand in the evil day, and having done all, to stand firm" (Eph 6:13) because Satan is persistent and wants to tear us down with his fiery darts and won't take a day off so neither should we.  Marriage partners must remain on the alert and "Be sober-minded; be watchful" because "your adversary the devil prowls around like a roaring lion, seeking someone to devour" (1 Pet 5:8).  He would love nothing more than to destroy your marriage and more so a Christian marriage.  Here are a few ways that he attacks Christian marriages.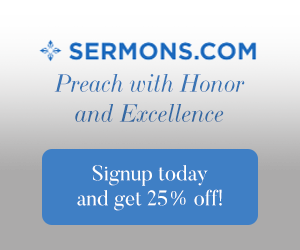 The First Marriage Attack
In the Garden of Eden, Satan deceived Eve into taking from the forbidden tree of the knowledge of good and evil and in this way, Eve usurped God's authority and disobeyed Him and Adam didn't help.  All he did was to stand by and do nothing and went along with Eve.  That was the first marital attack ever by Satan on the institution of marriage.  Adam and Eve made the fatal decision to take for themselves the knowledge of good and evil and all we need do is to look at human history to find out how badly that turned out.
The Institution of Marriage
Today there is a war on marriage.  That is, there is a war on the traditional marriage of one man and one woman, the way that God created it to be, and now Satan is working through humans to destroy the fabric of society; the traditional marriage or the institution of marriage itself.  Just like in the Garden, Satan seeks to have humans decide for themselves what is right and what is wrong in marriage.  Instead of being between a man and a woman, it is now between a woman and woman and a man and a man.  Thankfully, this didn't happen right away because how would God say to the man "be fruitful and multiply and fill the whole earth" (Gen 1:28) if there were same-sex couples in the beginning.  It would have been impossible if God had joined Adam and Steve and not Adam and Eve.  It is an affront to God to re-create the institution of marriage and make it into their own image, like humans do to the image of God.  They took the image of the divine and  corrupted it just as they have the institution of marriage and we all know that marriage is the foundation of any society so as the institution of traditional marriage crumbles, so too does the society in which this happens.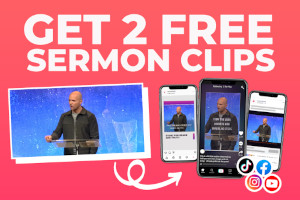 A Garden Repeat
Today, even in Christian marriages, society has so influenced the world that to have a wife be in submission to her husband is seen as a weakness and not a godly strength even though headship is the divine calling of a husband.  He is commanded to take primary responsibility for a Christ-like servant to provide leadership, protection, and provision in the home.  What used to be submission as a divine calling for a wife to honor and affirm her husband's leadership is now under duress.  The woman may usurp the husband's authority just as Eve did in the Garden and although Adam was responsible, he was only a "milk-toast" leader.  Today, some Christian husbands don't take the initiative and lead by example and so often, through no fault of the woman, she has to take up the vacuum left by him.  Many Christian wives bristle at the idea of submitting to a man, even though she is commanded to do so.  Paul spoke to the wives; "submit to your own husbands, as to the Lord. For the husband is the head of the wife even as Christ is the head of the church, his body, and is himself its Savior" (Eph 5:22-23).  Men are not off the hook though because they are commanded to love their "wives, as Christ loved the church and gave himself up for her" (Eph 5:25).  If a husband truly fulfills this command then most Christian wives would gladly submit just as the church submits to Christ because of His great love for them and proved it by dying for them.
Satan's Tactics
Satan loves to drive a wedge between the husband and the wife by having them resist their God-given roles and often it is the woman who leads the home and the man who submits.  If Satan can get a toe-hold in a marriage, he can divide them and set one marriage partner against the other.  If he can get couples to argue with one another he can get an opportunity to wreak havoc on their marriage.  The Apostle Peter's council for is for "husbands [to] live with your wives in an understanding way, showing honor to the woman as the weaker vessel, since they are heirs with you of the grace of life, so that your prayers may not be hindered" (1 Pet 3:7).  To let the sun go down on our anger (Eph 4:26-27) is to let our prayers be hindered and that's just what Satan wants.
Conclusion
Today, marriages are under attack by the Supreme Court and left-wing liberals but make no mistake about it; Satan is behind it.  If Satan can destroy traditional marriage, he can destroy society because the family is the foundation of society and as the family goes, good or bad, so goes society.  Marriage is a divine institution created by God and now mankind wants to destroy it but we really know who is behind this and he began his evil work way back in the Garden and he's not let up since and in fact, he's ramping up his attacks on the family and traditional marriage.  Perhaps he knows that his time is short.
Related reading: What Does the Bible Say About Same Sex Marriage?
Resource – Scripture quotations are from The Holy Bible, English Standard Version® (ESV®), copyright © 2001 by Crossway, a publishing ministry of Good News Publishers. Used by permission. All rights reserved.