H ow does one become a Christian? What is their part of the process and what is God's part?
Becoming a Christian
How does one become a Christian? What is their part of the process and what is God's part? Contrary to what many believe, we cannot become a Christian…at least on our own. We need help. In John 6:44 Jesus declares that "no one comes to me unless the farther who sent me draw him, and I will raise him up at the last day." The Greek word translated "draw' is (helkuo) which means "to drag." This drawing is a one-sided affair. God does the drawing to salvation; we who are drawn have a passive role in the process. We respond to His drawing us, but the drawing itself is all on His part.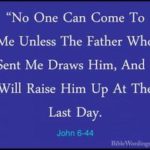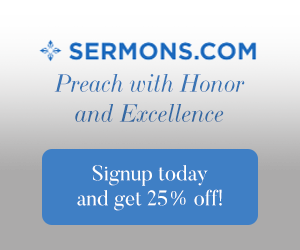 The Effectual Call
The Greek word (Helkuo) is used in John 2:16 to refer to a heavy net being dragged to the shore. In John 2:18 we see Peter drawing his sword, and in Acts "helkuo" is used to describe Paul and Silas being dragged into the marketplace before the rulers. Clearly the net had no part in its being drawn to shore. Peter's sword had no part in being drawn, and Paul and Silas did not drag themselves to the marketplace. The same can be said of God's drawing of someone to salvation. Some come willingly, and some are dragged unwillingly, but all come, although we have no part in the drawing.
"The natural person does not accept the things of the Spirit of God, for they are folly to him, and he is not able to understand them because they are spiritually discerned" (1 Cor 2:14).
Hopeless and Helpless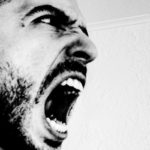 Why does God need to draw (or drag) us to salvation? If He didn't, we would never come on our own (Eph 2:1-5). Jesus says that "No man can come unless the father draws him" (John 6:65), so it is God Who does the saving, not we ourselves. The natural man has no ability to come to God, nor does he have the desire to come. Because his heart is hard and his mind is darkened, the unsaved person doesn't desire God and is actually an enemy of God. According to God's Word, it was "when we were enemies we were reconciled to God through the death of His son, much more, having been reconciled, we shall be saved by His life" (Rom 5:10).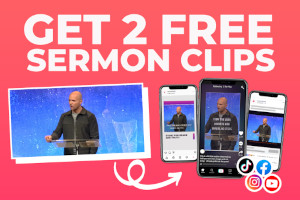 When Jesus said that no man can come without God's drawing him, He is making a statement about the total depravity of the sinner and the universality of that condition. So darkened is the unsaved person's heart that he doesn't even realize it. We need a new heart. Indeed, we need to become a new creation (2 Cor 5:17). Jeremiah reminds us that "The heart is deceitful above all things and beyond cure. Who can understand it" (Jer 17:9).
"And I will give you a new heart, and a new spirit I will put within you. And I will remove the heart of stone from your flesh and give you a heart of flesh" (Ezk 36:26).
By Grace Alone
It is only by the merciful and gracious drawing of God that we are saved. According to Paul in Ephesians 1:18, it is God Who enlightens the mind, and inclines the will toward Himself, and influences the soul. Without such influence, the soul remains darkened and rebellious against God. All of this is involved in the drawing process.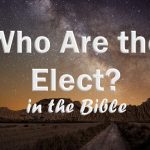 "One who heard us was a woman named Lydia, from the city of Thyatira, a seller of purple goods, who was a worshiper of God. The Lord opened her heart to pay attention to what was said by Paul" (Acts 16:14).
The General Call
There is a sense in which God draws all men to Himself (John 12:32). This is known as the "General Call" and is distinguished from the "Effectual Call" of God's elect. Passages like Psalm 19:1-4 and Romans 1:20 attest to the fact that God's eternal power and divine nature are "clearly seen" and "understood" from what has been made, "so that people are without excuse." Men still do deny God, and those who acknowledge His existence still do not respond to His drawing them. It is only those who have been "drawn" through special revelation – by the power of the Holy Spirit and the grace of God. Only those will come to Christ.
The Spirit and the Word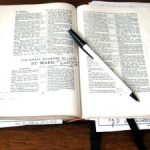 There are ways in which those who are being drawn to salvation experience that drawing. First, the Holy Spirit convicts them of their sinful state and their need for a Savior. (John 16:8). Secondly, He awakens in us a previously unknown interest in spiritual things and creates a desire for them that was never there before. Then our ears are opened, and our heart is inclined toward Him, and His Word begins to hold a new and exciting fascination for us. Our Spirit begins to discern spiritual truth that never made sense before. A man without the Spirit does not accept the things that come from the Spirit of God, for they are foolishness to him, and he cannot understand them, because they are spiritually discerned (1 Cor 2:14). Then we begin to have new desires. He places within us a new heart that inclines us toward Him, a heart that desires to know Him, obey Him, and walk in the newness of life (Rom6:4). Therefore, all glory goes to God in our salvation; 100% to Him; not one bit to us (Psalm 115:1).
Here is some related reading for you: What Steps Do I Take to Become a Christian?
Resource – Scripture quotations are from The Holy Bible, English Standard Version® (ESV®), Crossway Bibles. (2007). ESV: Study Bible: English standard version. Wheaton, Ill: Crossway Bibles. Used by permission. All rights reserved.

Author's Bio: George Haithcock is a pastor and author who creates Bible studies to focus on the preaching of the Word of God as the church's main purpose.  You can visit his facebook page here.  Contact Pastor George Haithcock at: grhaithcock@hotmail.com for more information on Bible studies.