If you're living in fear and anxiety, you can't enjoy life, so how do believers deal with fear and anxiety?
Anxious for Nothing
If you're living in fear and anxiety, you can't really enjoy life, so how do believers deal with fear and anxiety? First of all, the Apostle Paul tells us to "not be anxious about anything, but in everything by prayer and supplication with thanksgiving let your requests be made known to God" (Phil 4:6). The solution to anxiety then, is prayer. Tell God your needs and then let it go, but notice, we are to do this "with thanksgiving," or thanking God for what we do have, most of all in Christ Jesus! Jesus also tells us to "not be anxious about your life, what you will eat or what you will drink, nor about your body, what you will put on. Is not life more than food, and the body more than clothing" (Matt 6:25)? Did we really believe worrying about things will help? No, Jesus said "which of you by being anxious can add a single hour to his span of life" (Matt 6:27), "Therefore do not be anxious about tomorrow, for tomorrow will be anxious for itself. Sufficient for the day is its own trouble" (Matt 6:34).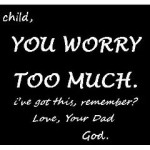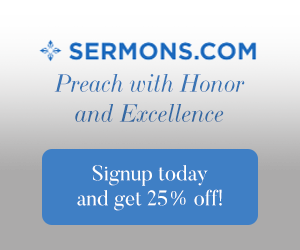 Fear Not
The Bible tells us to fear God (Lev 19), but it's not the same kind of fear that we tend to have. Fearing God means we hold a deep, reverential respect and awe for God and His Word. The fear Jesus talked about had to do with our well-being. In fact, Jesus talks more about fear and worry than just about anything! Why? It's in our nature to worry. We are limited, finite creatures, living in the here and now. We don't know the future like God does, so if there's anything we're really good at (besides sinning), it's worry, so in showing our value to God, Jesus says, "Fear not, therefore; you are of more value than many sparrows" (Matt 10:31). Jesus tells the church (and us!), "Fear not, little flock, for it is your Father's good pleasure to give you the kingdom" (Luke 12:32). Tragically, fear kept many from publically professing their faith. Even though many "of the authorities believed in him, but for fear of the Pharisees they did not confess it, so that they would not be put out of the synagogue" (John 12:42).  They had fear alright.  They feared man more than God, and that kept them from the kingdom.
Fight Fear with Faith
Imagine the God of the universe has sought you and bought you by Jesus' own blood. Now, do you think that God has saved you only to lose you? Do you really believe He'll let you perish in the coming judgment? No, because Jesus took the punishment we deserved. The Apostle John said that "There is no fear in love, but perfect love casts out fear. For fear has to do with punishment, and whoever fears has not been perfected in love" (1 John 4:18). The Apostle Paul was a fearless witness for Christ; not worrying about what man could do, and he said, "I am not ashamed, for I know whom I have believed, and I am convinced that he is able to guard until that day what has been entrusted to me" (2 Tim 1:12). That also means the judgment for our sins is taken care of through Christ, and that God will not fail us but bring us into His everlasting kingdom. That's why "There is no fear in love." The Apostle Paul said that God "will sustain you to the end, guiltless in the day of our Lord Jesus Christ" (1 Cor 1:8), so it's now we who sustain ourselves; it is God Who sustains us. God has our hand in His, and He has the grip on us, not we on Him. I would rather know He has a hold of me, than me having to hold on to Him for dear life.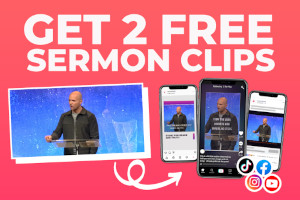 The Peace of God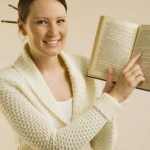 It's one thing to say you have peace about something, but it's altogether different to say you have the peace of God. The peace of God that we receive is because of Christ who has lifted our rightful condemnation (Rom 5:1, 8:1). You cannot have the peace of God until you've made peace with God and that only comes through repentance and faith in Christ. Jesus "said these things to you, that in me you may have peace. In the world you will have tribulation. But take heart; I have overcome the world" (John 16:33). When the world or circumstances rob your peace, find the peace of God and the peace of God is found only in Him; otherwise, there is no peace. The disciples were very troubled about Jesus going away, so He leaves them a present. He says, "Peace I leave with you; my peace I give to you. Not as the world gives do I give to you. Let not your hearts be troubled, neither let them be afraid" (John 14:27). It's not the peace that we commonly think of, but this is the very peace of God; it is Jesus' peace ("my peace"), not a man-made, synthetic temporary peace that doesn't last.  Don't you want the peace of God?
Conclusion
The late Dr. J. Vernon McGee (Thru the Bible Ministries) said, "Let the facts about God drive your train, and your feelings will follow like a great caboose." Never try to put your feelings ahead of biblical facts. That leads to nowhere good. I know…I've taken that road, and it's a dead end. When you feel you're slipping into fear and anxiety again, run to the Word of God and find your rest there, constantly "casting all your anxieties on him, because he cares for you" (1 Pet 5:7). The Word of God will keep you out of fear and worry; but worry can keep you out of the Word. When anxiety or fear come, run to the Word of God and find your solace there. One I recommend is Psalm 37.
Here is some related reading for you: 15 Top Christian Quotes About Overcoming Anxiety
Resource – Scripture quotations are from The Holy Bible, English Standard Version® (ESV®), Crossway Bibles. (2007). ESV: Study Bible: English standard version. Wheaton, Ill: Crossway Bibles. Used by permission. All rights reserved.