There are a lot of ways you can celebrate Thanksgiving Day, but don't miss the "thanksgiving" part, as we should give thanks to God for all He has done for us.
The Thanksgiving Sacrifice
There are a lot of ways you can celebrate Thanksgiving Day, but don't miss the "thanksgiving" part, as we should give thanks to God for all He has done for us. When you gather together this or any Thanksgiving Day, remember what the psalmist wrote: "I will offer to you the sacrifice of thanksgiving and call on the name of the Lord" (Psalm 116:17). God equates our giving Him thanks as an actual sacrifice. Why shouldn't we be pouring out thanks to God? Our thanksgiving can even glorify the God we worship. The psalmist wrote, "He who offers a sacrifice of thanksgiving honors (or glorifies) Me; And to him who sets his way properly I will show the salvation of God" (Psalm 50:23). It is what God deserves, so we should be compelled to praise and honor and give Him thanks, so "Through Him then, let's continually offer up a sacrifice of praise to God, that is, the fruit of lips praising His name" (Heb 13:15). Jonah had good reason to offer the sacrifice of thanksgiving, having been delivered from certain death, saying, "I will sacrifice to You with a voice of thanksgiving" (Jonah 2:9a). That's why when we come together corporately, we should "Enter His gates with thanksgiving, and His courtyards with praise. Give thanks to Him, bless His name" (Psalm 100:4).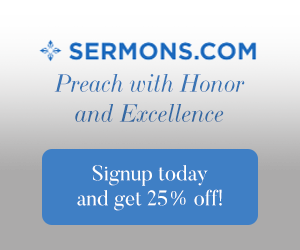 The Thanksgiving Acknowledgement
It's just too easy to receive the praise of others when we've achieved something great, but that's not how to keep the paths of life straight. Proverbs 3:6 wisely says, "In all your ways acknowledge Him, and He will make your paths straight." We cannot acknowledge God's blessings in our life without being thankful, and when we are acknowledging God in all our ways, that means we are sharing with others what God has done for us. We publically acknowledge that we can't do anything significant without Him (John 15:5) and only through Christ can we do anything (Phil 4:13), so why not say this with me: "Not to us, LORD, not to us, But to Your name give glory, Because of Your mercy, because of Your Faithfulness" (Psalm 115:1). Unless we give Him the glory for what He's done in our life, our paths will be tricky at best. Give Him thanks by acknowledging Him before others and He'll "make your paths straight."
The Thanksgiving Songs
One of the best ways we can give God thanks is to give Him thanks in song. The psalmist saw the value of giving God thanks and praises in song, writing, "It is good to give thanks to the LORD And to sing praises to Your name, Most High" (Psalm 91:1). It is good for us and good for God as He is pleased when we give thanks…in words and in song, so by all means, "Sing for joy to God our strength; Shout joyfully to the God of Jacob" (Psalm 81:1).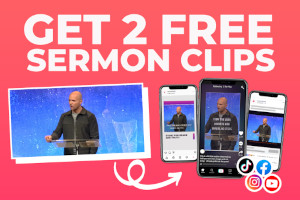 The Thanksgiving in Circumstances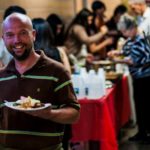 It's hard to give thanks when things go badly, but it's actually the will of God to do so. The Apostle Paul wrote in 1 Thessalonians 5:18 that "in everything give thanks; for this is the will of God for you in Christ Jesus." He didn't say give thanks for the good things or only when things go smoothly, but give thanks for the "good, the bad and the ugly." When we're anxious about the bad we're going through, we're commanded, "Do not be anxious about anything, but in everything by prayer and pleading with thanksgiving let your requests be made known to God" (Phil 4:6). I would say "everything" sums up anything that we can go through. Everything in the Greek text means, "Everything," so there's nothing wrong with praying about everything. When we do that, our anxiety begins to melt away because we've taken it all to Christ Jesus and we've "made known to God" all our requests. Once you do all you can do, then let God do all He can do. Just give thanks…for all things, for in the end, we know that everything that happens to us will work out for our very best (Rom 8:28), and this present suffering cannot be compared to the glory that's coming (Rom 8:18), so give thanks in all things…all circumstances…good and bad.
Thanksgiving to God
This Thanksgiving Day, give the sacrifice of praise to God as He is pleased with this. Praise God and give Him thanks in song, as the psalmist said, "I will praise the name of God with song, and shall magnify Him with thanksgiving" (Psalm 69:30), so "Come, let us sing for joy to the LORD; Let us shout joyfully to the rock of our salvation" (Psalm 95:1). And why not my brothers and sisters, because "everything created by God is good, and nothing is to be rejected, if it is received with gratitude; for it is sanctified by means of the word of God and prayer" (1 Tim 4:4-5). Harry Ironside wrote, "We would worry less if we praised more. Thanksgiving is the enemy of discontent and dissatisfaction."
Conclusion
What Bible verse or quote would you like to share with us about how we can celebrate Thanksgiving Day in a biblical way? Do you think it might help to review early American History? Do you think it'd be beneficial to teach our children about the Christian roots of this nation? Would it be helpful to read about the many blessings from God from His Word? Or is it all of the above? There is always something we can be thankful to God about; family, friends, food, shelter, but most of all His Son, Jesus Christ, so here's a good place to start: "Praise Him with loud cymbals; Praise Him with resounding cymbals. Everything that has breath shall praise the Lord. Praise the Lord" (Psalm150:5-6).
Here is some related reading for you: Thanksgiving Bible Verses: 15 Great Scripture Quotes
Resource – Scripture quotations are from The Holy Bible, English Standard Version® (ESV®), Crossway Bibles. (2007). ESV: Study Bible: English standard version. Wheaton, Ill: Crossway Bibles. Used by permission. All rights reserved.