When you are afraid, it's good to remember that God will never leave you or forsake you, even if it feels like it, so here's how you can overcome fear.
He Goes Before You
Did you know that the Bible speaks about God going before us? I take that to mean, "God goes before us, preparing the way," and as it says, "It is the Lord who goes before you. He will be with you; he will not leave you or forsake you. Do not fear or be dismayed" (Deut 31:8). After Moses' death, God encouraged Joshua, Israel's new leader, but telling him, "Have I not commanded you? Be strong and courageous. Do not be frightened, and do not be dismayed, for the Lord your God is with you wherever you go" (Joshua 1:9), and since "wherever you go," includes the places you haven't been to yet, God will be there before you get there! He goes before you all the way into the kingdom, so "Fear not, little flock, for it is your Father's good pleasure to give you the kingdom" (Luke 12:32), even if you can't see it yet. The Apostle Paul puts our security in Christ this way: "For I am sure that neither death nor life, nor angels nor rulers, nor things present nor things to come, nor powers, nor height nor depth, nor anything else in all creation, will be able to separate us from the love of God in Christ Jesus our Lord" (Rom 8:38-39). Paul knows we have nothing to fear about, in the present time, or the times yet to come.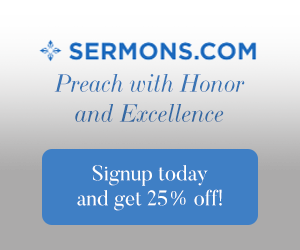 He Goes With You
David, in writing Psalm 24, knew a lot about the shadow of the valley of death, having been chased by King Saul for several years who was trying to kill him, but even in the darkest hours, David knew that, "Even though I walk through the valley of the shadow of death, I will fear no evil, for you are with me; your rod and your staff, they comfort me" (Psalm 23:4). God didn't take him over the valley, or around the valley, but He did go with him through the valley. He'll do the same for you, promising, "Fear not, for I am with you; be not dismayed, for I am your God; I will strengthen you, I will help you, I will uphold you with my righteous right hand" (Isaiah 41:10). Isaiah, in perhaps one of the most inspiring verses, wrote, "Fear not, for I have redeemed you; I have called you by name, you are mine. When you pass through the waters, I will be with you; and through the rivers, they shall not overwhelm you; when you walk through fire you shall not be burned, and the flame shall not consume you" (Isaiah 43:1-2). What joy to hear our God tell us, "I, the Lord your God, hold your right hand; it is I who say to you, Fear not, I am the one who helps you" (Isaiah 41:13).
He Cares for You
Jesus says to anyone that has ears, "Come to me, all who labor and are heavy laden, and I will give you rest. Take my yoke upon you, and learn from me, for I am gentle and lowly in heart, and you will find rest for your souls" (Matt 11:28-29). Elsewhere, it's given as an imperative command to "Fear not, therefore; you are of more value than many sparrows" (Matt 10:31). Jesus' point is if God provides for even the tiniest and least regarded of creatures, surely He values you infinitely more.  Jesus' disciples were troubled by His telling them that He was going to the Father, but then looking at them, He says, "I said these things to you, that in me you may have peace. In the world you will have tribulation. But take heart; I have overcome the world" (John 16:33). Even during the severest of persecutions, our Lord says, "do not fear those who kill the body, and after that have nothing more that they can do" (Luke 12:4). The worst that can happen is you're killed for your faith and instantly rushed into the presence of Jesus Christ. Oh no! I'm kidding. Wouldn't that be awesome? Not to get killed, but to be with Jesus! His point is, "have no fear of them, for nothing is covered that will not be revealed, or hidden that will not be known" (Matt 10:26).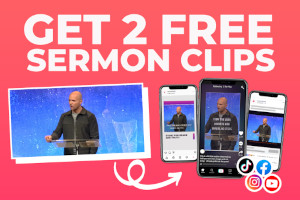 He Dissolves Our Fears
Jesus and His disciples got into a boat and a mighty storm struck. They were terrified, thinking they'd drown, so He told His disciples, "Why are you afraid, O you of little faith?" Then he rose and rebuked the winds and the sea, and there was a great calm" (Matt 8:26). There was Jesus in the boat with the disciples…in the storm. Did they really think Jesus was going to let them drown, and believe that Jesus would drown too?! No way! Fear does that. It makes you irrational at times. That's why we must "Trust in the Lord with all your heart, and do not lean on your own understanding. In all your ways acknowledge him, and he will make straight your paths" (Prov 3:5-6). Fear is dysfunctional. In fact, "The fear of man lays a snare, but whoever trusts in the Lord is safe" (Prov 29:25). The next time you feel fear creeping up, tell yourself, "When I am afraid, I put my trust in you. In God, whose word I praise, in God I trust; I shall not be afraid. What can flesh do to me" (Psalm 56:3-4)? We certainly "did not receive the spirit of slavery to fall back into fear" (Rom 8:15a), did we? If we think about it biblically, "There is no fear in love, but perfect love casts out fear. For fear has to do with punishment, and whoever fears has not been perfected in love" (1 John 4:18).
Conclusion
The Apostle Paul is right: "God gave us a spirit not of fear but of power and love and self-control" (2 Tim 1:7), and we know we can do things through Christ (Phil 4:13) that we can't do in our own strength. That includes replacing fear with trust. The more you read God's Word, the more you will trust God; the more you trust God, the less you will fear; and the less you fear, the more you will love. Remember, God is always there. You know what I did the last time fear struck me? "I sought the Lord, and he answered me and delivered me from all my fears" (Psalm 34:4). Bam! Answered prayer, so let the Lord deliver you from your fear, and you can receive that deliverance from God's Spirit and God's Word. Trust in His Word…and not in what "might" happen tomorrow.
Here is some related reading for you: What does the Bible Say About Knowledge?
Resource – Scripture quotations are from The Holy Bible, English Standard Version® (ESV®), Crossway Bibles. (2007). ESV: Study Bible: English standard version. Wheaton, Ill: Crossway Bibles. Used by permission. All rights reserved.