Everyone except Jesus has sinned, and Christians fight to avoid sin, so how can we learn to stop sinning?
Overcoming Sin
Everyone except Jesus has sinned, and Christians fight to avoid sin, so how can we learn to stop sinning? None of us are "better" in resisting sin because all of us are human (Rom 6:23), but the moment we begin to think we're fine, we're headed for a fall (1 Cor 10:12). Even the Apostle Paul, perhaps the holiest man (except for Jesus) in the New Testament, said that "I do not do what I want, but I do the very thing I hate" (Rom 7:15). Notice Paul hates it when he sins and so should we. If you battle sin, that's actually good because it shows that you have a desire to be holy and battle sin and are willing to fight or strive for holiness. The lost sinner doesn't even care about such things, but we all battle sin every single day. We do what we know is wrong, and we do not do what we should. I plead guilty too.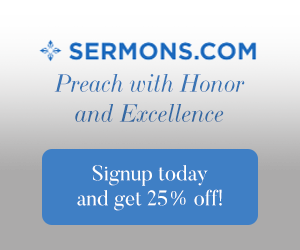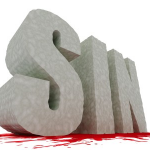 Memorizing His Word
The psalmist had experience with sin just as we do, but there is a way that he knew about where he could sin less. He knew he couldn't be sinless, but he desired to sin less! So what was his help in avoiding sin? He said, "I have stored up your word in my heart, that I might not sin against you" (Psalm 119:11). He discovered that by memorizing and meditating on the Word of God, "he might not sin against" God. It does work. For one man who struggled with pornography, his verse was, "I have made a covenant with my eyes; how then could I gaze at a virgin" (Job 31:1)? Every time this man was tempted to look at sexually explicit images or begin to lust in his heart after someone, he would keep repeating this over and over again. He repeated it back to God as a prayer. For him, it was a huge help by memorizing that Bible verse. You can do the same for when you're tempted and for areas you struggle with. The psalmist tried to guard the eye-gate and thus avoid sin, and so wrote, "I will set no wicked thing before mine eyes: I hate the work of them that turn aside; it shall not cleave to me" (Psalm 101:3).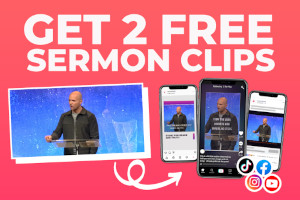 Be Ye Holy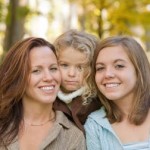 I love the King James where it says, "Be ye holy; for I am holy" (1 Pet 1:16). It seems more reverent in the King James than in other translations, but this call to holiness is nothing new. From ancient times the Lord has commanded His people, "Consecrate yourselves, therefore, and be holy, for I am the LORD your God" (Lev 20:7). To be consecrated means to be sanctified, meaning "to be set apart" for holy use. God has set us apart from the world, not being of the world, and we are told to come out of the world (Rev 18:4a), but the world doesn't come out of us so easily, does it? Not only are we to come out of the world, but we do so to "lest you take part in her sins, lest you share in her plagues" (Rev 18:4b).  If we live godly lives, the world will hate us (even if in secret), but this is to be expected because "If you were of the world, the world would love you as its own; but because you are not of the world, but I chose you out of the world, therefore the world hates you" (John 15:19).
The Sanctifying Word
I remember reading where Jesus was praying for the disciples just before He went to the cross. He prayed, "Sanctify them in the truth; your word is truth" (John 17:17). How does the Word of God sanctify us? It changes us because there is power in the Word of God. The Word of God has power when it is spoken or read. God says of His Word, "so shall my word be that goes out from my mouth; it shall not return to me empty, but it shall accomplish that which I purpose, and shall succeed in the thing for which I sent it" (Isaiah 55:11). The Apostle Paul called it, "The washing of the water of the Word" (Eph 5:26). Fallen into sin? Fall into the Scriptures. Pray and read and tap the power that is found in the Word of God.  It has God's power to sanctify us.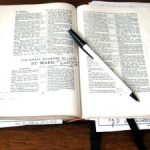 A New Creation
When we trust in Christ, we are changed, "Therefore, if anyone is in Christ, he is a new creation. The old has passed away; behold, the new has come" (2 Cor 5:17). There must be a new birth from above before we are new creations in Christ (John 3:3-7). God must quicken us because we were dead in our sins at one point (Eph 2:1-5), but our desires change when the Spirit enters our heart and we have a desire to obey God and avoid sin. One way we can avoid sin is if we think on "whatsoever things are true, whatsoever things are honest, whatsoever things are just, whatsoever things are pure, whatsoever things are lovely, whatsoever things are of good report; if there be any virtue, and if there be any praise, think on these things" (Phil 4:8).  What is more pure, lovely and just than the Word of God!? I thank God that God works with us and in us through His Spirit in cooperation with our human will so that "it is God who works in you, both to will and to work for his good pleasure" (Phil 2:13).
Conclusion
The gospel of Jesus Christ is well summed up by the Apostle Paul who wrote that it was "For our sake he made him to be sin who knew no sin, so that in him we might become the righteousness of God" (2 Cor 5:21). He became sin for us who had sinned, but He never sinned. That was impossible for Jesus is the spotless, sinless Lamb of God Who cannot sin. He could bear our sins because He had no sin (Isaiah 53:4). I cannot bear sins for you, nor can you for me. My death on the cross wouldn't even save myself. If you have not yet trusted in Christ, you will bear your own sins. I pray you heed Jesus' warning where He said, "unless you repent, you will all likewise perish" (Luke 13:5). Your best works will not wipe one sin away. The wrath of God abides on lost sinners every day. Repent today and trust in Christ today or face God's judgment after death (Heb 9:27) or at Christ's appearance (Rev 20:12-15), whichever comes first.
Here is some related reading for you: How Can I Overcome Addiction and Sin in My Life?
Resource – Scripture quotations are from The Holy Bible, English Standard Version® (ESV®), Crossway Bibles. (2007). ESV: Study Bible: English standard version. Wheaton, Ill: Crossway Bibles. Used by permission. All rights reserved.