Every believer has gifts of the Holy Spirit, so how do you discover what God's Spirit has gifted you in?
Gifts for All
Every believer in Christ has gifts of the Holy Spirit, so how do you discover what God's Spirit has gifted you in? We know that God has appointed us to walk in or do good works from before time (Eph 2:10), but He has also gifted each believer with gifts of the Holy Spirit. You cannot be a believer and not have at least one gift of the Holy Spirit, and from my experience in churches, most people have several gifts of the Spirit. Each gift was given by God to complete the local Body of Christ so that the church would function as Jesus created it to be. He is the Head of the Church and we are His Body, but He has equipped the Body to do what He would do if He were still here on earth physically. Until He returns, we are His hands, His feet, His eyes, His heart (Matt 25:35-36)…and we are to do what He Himself sees us do to Him (Matt 25:40).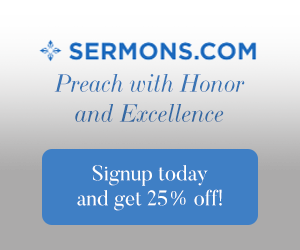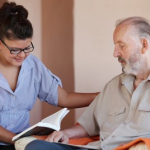 God's Choice
We know that each and every believer have at least one gift of the Holy Spirit, for Scripture tells us that "to each is given the manifestation of the Spirit for the common good" (1 Cor 12:7). Gifts are not given to most but "to each" believer. These gifts are for the common good of the church, not for the believer to boast about. These gifts will help us "strive to excel in building up the church" (1 Cor 14:12b). The dispensing of these gifts is a decision left up to God. It is as He pleases, not us. We cannot choose or pick that gift or another because God may not have equipped us with such a gift, but the gifts we do have "are empowered by one and the same Spirit, who apportions to each one individually as he wills" (1 Cor 12:11). God does not leave it up to us. It is His choice about who receives each gift.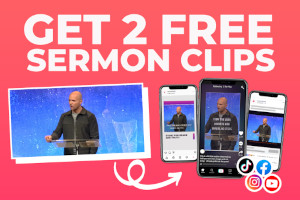 Finding Your Pleasure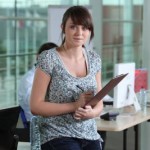 I remember one lady who sat on our church board who was proficient in writing. She loved to write and wrote letters to other women who were shut-ins, but I believe she may have had the gift of administration (1 Cor 12:28). To be an administrator, is to be a leader in the sense of having a gift that is useful for the church. The Greek word for the spiritual gift of administration is Kubernesis. This term is unique in that it refers to a shipmaster or captain (used in Acts 27:11). The literal meaning is "to steer," or "to rule or govern." She was the perfect fit for the church board for few others could keep the minutes of the meetings and all the details straight as she could and steer us in the right direction when we were wrong. She found her pleasure in serving the church in somethings she already loved to do. Often a spiritual gift's match our abilities or our desires, and sometimes, both.
Serve and Learn
We know that in the early age of the church, "God has appointed in the church first apostles, second prophets, third teachers, then miracles, then gifts of healing, helping, administrating, and various kinds of tongues" (1 Cor 12:28). Today, we no longer need apostles, nor could anyone even qualify to be one (Acts 1:20-26), and God has already spoken (past tense in the Greek) through the apostles and the prophets, and in these last days, through the Son of God, Jesus Christ (Heb 1:1-2) and He speaks to us in the Gospels. Therefore, we do not need prophets or apostles anymore as we have all we need in the Word of God as is. And of course we need Jesus' headship over the church and the Holy Spirit but also those who have gifts of helping, administration, and so on. Those who minister to people living in a shameful drug or alcohol addiction would love someone with the gift of mercy to minister to them (Rom 12:8). Those with the gift of mercy show more compassion than most would. The last thing an addict needs is more shame. The point is we can only find what our gift is by serving. If you're not sure, just jump in and serve somewhere. In time, God will reveal it to you, but not if we're simply sitting in the pews, waiting.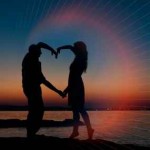 Discovering Gifts
There is one man who was never able to figure out his gifts from the Holy Spirit, so I told him to just serve teaching as a Sunday school teacher substitute. He ended up loving it and later because the adult Sunday school teacher of that church. As for is, we exercise gifts or areas of gifts or service to find out where God desires to place us in the church. He says, "if service, in our serving; the one who teaches, in his teaching; the one who exhorts, in his exhortation; the one who contributes, in generosity; the one who leads, with zeal; the one who does acts of mercy, with cheerfulness" (Rom 12:7-8). What church couldn't use a good Bible teacher, someone who exhorts people to good works, someone who is generous, someone who has great zeal for God and those who love acts of mercy?!
Conclusion
To find your gift, try serving in the church, even if it's out of your comfort zone. We will never find our gifts if we don't exercise the abilities that we do have. Ask others about what they think you're good at. Ask your pastor or church leader what area in the church is under-served. Keep seeking…keep looking…don't give up. God has works for you to do (Eph 2:10), but it's up to us to walk in them. And to find our gifts from the Holy Spirit that each and every believer has. Jesus wants to use each and every member and have them exercise their spiritual gifts in order to build up the Body of Christ (the church), so it's in the best interests of the church, and really, it's in our best interests, being a member of the Body.
Here is some related reading for you: 9 Spiritual Gifts of the Holy Spirit
Resource – Scripture quotations are from The Holy Bible, English Standard Version® (ESV®), Crossway Bibles. (2007). ESV: Study Bible: English standard version. Wheaton, Ill: Crossway Bibles. Used by permission. All rights reserved.