Here are 10 Bible verses that can get you through the toughest days, containing precious promises of God.
Romans 8:38-39 "For I am sure that neither death nor life, nor angels nor rulers, nor things present nor things to come, nor powers, nor height nor depth, nor anything else in all creation, will be able to separate us from the love of God in Christ Jesus our Lord."
These two verses have comforted countless believers over the years, giving them assurance of their salvation and of God's power to bring us all the way into the Kingdom. Isn't it inspiring to know that nothing can separate us from God's love? The "nothing" that could separate us includes earthly or heavenly (evil spirits) powers, angels (fallen ones) or rulers (any one in authority), nothing present today, nothing in the future ("nor things to come"), not height (success) nor depth (dark nights of the soul), not in this life or even our death. And just in case Paul left anything out he says "nor anything else in all creation." That covers everything, including ourselves. God has no aborted children!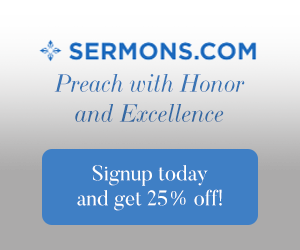 Second Corinthians 4:16-18 "So we do not lose heart. Though our outer man is wasting away, our inner self is being renewed day by day. For this light momentary affliction is preparing for us an eternal weight of glory beyond all comparison, as we look not to the things that are seen but to the things that are unseen. For the things that are seen are transient, but the things that are unseen are eternal."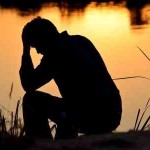 I know this may be hard for a young Christian to identify with because they don't necessarily feel the years yet. And they might not even have experienced much persecution, but the older I get, the more I appreciate these Scriptures. My body is indeed wasting away. All believers will face affliction for their beliefs but this "is preparing for us an eternal weight of glory beyond all comparison" (and beyond description). We are not to be looking at "the things that are seen" (all the bad around us) but "to the things that are unseen," (the eternal glory with Christ, John14:2-3). What we see is passing away but Jesus promises never will, and He's coming for us again. If we really believe Jesus' promise, we should "not lose heart."
Second Chronicles 16:9 "For the eyes of the Lord run to and fro throughout the whole earth, to give strong support to those whose heart is blameless toward him. You have done foolishly in this, for from now on you will have wars."
Try picturing this in your mind for a moment. Imagine God's eyes are scanning the entire earth, looking for those who are "blameless toward him." Why would God do this? So He can give "strong support" to those who are blameless before God through Jesus Christ, but notice, the second part of this verse is a strong rebuke for Israel's King Asa. Why? It was because he depended upon the king of Syria instead of depending upon God. He leaned on his own understanding. As a result of this, Asa did foolishly and God told him that "from now on you will have wars." We too must resist seeking the world's help and not relying on God. Right this moment, God is still looking for those who are fully dependent upon Him with a blameless heart (1 John 1:9, 2 Cor 5:21) so that He can give them "strong support" in their time of need.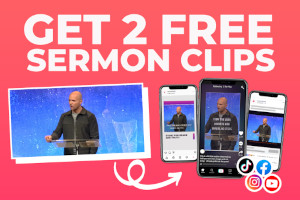 Hebrews 13:5c-6 "I will never leave you nor forsake you. So we can confidently say, 'The Lord is my helper; I will not fear; what can man do to me?'"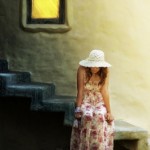 For some reason, these verses remind me of 2 Timothy 4:16-17. That's where Paul said that at his first defense, nobody stood by him and absolutely everyone abandoned him. It was only the Lord Who stood by him. We might have believers abandon us at our time of need, but the Lord will not ever leave us and never will He forsake us.
Philippians 4:13 "I can do all things through Christ who strengthens me."
If we look at the context of this entire 4th chapter we can see that Paul is not saying that we can do anything we want or that God will grant us every request. No, not at all. Paul was saying that the only way he can persevere in the faith is because Jesus Christ strengthens him. But why would Paul need strengthening? Remember Paul had been enduring tortures, beatings, hunger, cold, depravity, and all kinds of sufferings. In all these things he learned to be content (Phil 4:11) and recognized that only through focusing on Christ could he have sufficient strength to endure. Remember Jesus telling His disciples that apart from Him they (and we) can do nothing (John 15:5), and nothing is not a little "something."
Jeremiah 29:11 "For I know the plans I have for you, declares the Lord, plans for welfare [literally "peace"] and not for evil, to give you a future and a hope."
We discover God's plans for us as we walk in His will, walking in the good works that He's sovereignly planned out for us in eternity (Eph 2:10). God does not promise His plans will always been easy. In fact, some are going to be difficult but God declares that His plans for us are for our best (welfare) and not bad (evil). It may feel bad, but God has and can again use evil for good (Gen 50:20; John 3:16).
Romans 8:28 "And we know that for those who love God all things work together for good, for those who are called according to his purpose."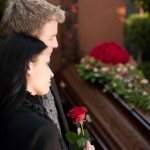 This seems close to Jeremiah 29:11 except that it mentions all things that happen are for our best. Good and bad, all things will work out for our best. It doesn't say that all things are going to feel good but that all things will work to our benefit, even if it feels bad at the time.
Psalm 23:8 "Surely goodness and mercy shall follow me all the days of my life, and I shall dwell in the house of the Lord forever."
The last verse of the 23rd Psalm has David looking forward with the eyes of faith at a future that is full of hope. David has no doubt that he will dwell with the Lord "forever," clearly referring to eternal life. God promises him (and us) that goodness and mercy is going to "follow all the days of [his] life," in this life and the next.
John 10:28-29 "I give them eternal life, and they will never perish, and no one will snatch them out of my hand. My Father, who has given them to me, is greater than all, and no one is able to snatch them out of the Father's hand."
It's heartbreaking to me that so many feel that they are unworthy to be saved, or some days they feel saved and the next they feel lost. I can't imagine how unsettling that must be, but there is good news in these two verses. When I walked my children across the street, I didn't say, "OK. Hold on as tight as you can…do the best you can." No! It was I that gripped their hand tight and my grip was stronger and more secure than their's. They didn't have to hope they could hold on because they knew I had a grip on them that was safe and secure. They knew dad wasn't going to let go, no matter what! Jesus reassures us that "no one is able to snatch them (us) out" of His hand or the Father's hand. What a powerful image that is!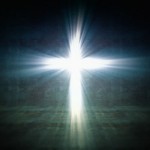 John 6:37 "All that the Father gives me will come to me, and whoever comes to me I will never cast out."
This is why I love the Gospel of John. This verse is somewhat like John 10:28-29 with the exception of this precious statement of Jesus, that "whoever comes to me I will never cast out." Wow!  What unconditional love this reveals.  If you come to Jesus, you're in in the Kingdom.  To be "cast out" refers to the outer darkness of eternal separation from God (hell).  Jesus will not ever turn anyone away, or cast anyone out that comes to Him (Matt 11:28-30).
Conclusion
If you have not already done so, why not repent of your sins, confess them to God, and put your trust in Jesus Christ (if you have not yet done so)? Romans 8:1 could be another inspirational verse and a powerful promise as it says that "There is therefore no more condemnation for those who are in Christ Jesus." If you are not in Christ, you stand condemned already (John 3:18) because there is no other way to heaven except by Jesus' redemptive work on the cross (Acts 4:12, 16:30-31).
Here is some related reading for you: 10 Inspirational Chapters in the Bible
Resource – Scripture quotations are from The Holy Bible, English Standard Version® (ESV®), Crossway Bibles. (2007). ESV: Study Bible: English standard version. Wheaton, Ill: Crossway Bibles. Used by permission. All rights reserved.