Graduations are times to celebrate great accomplishments and milestones. An inspirational graduation speech will be remembered for years to come. Perhaps you are preparing to graduate, or you are helping someone else put together some thoughts to be delivered at a commencement address. Here are fifteen Christian graduation quotes and sayings that might inspire you to speak honestly from the heart.
"Instruction ends in the schoolroom, but education ends only with life. A child is given to the universe to be educated."  ~ Rev. Frederick W. Robertson
Quotes from Ministers & Evangelists

"People are the stocks into which we are to invest our time … the best of all investments you can make is to help people come to know Jesus as their Lord and Savior. You can make a commitment right here and now … I'm asking you today not to graduate but commence a new life for God every step of the way."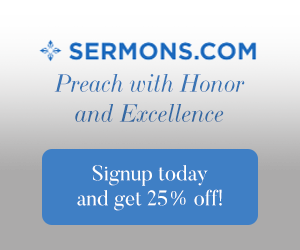 ~ Rev. Billy Graham
"Education which stops with efficiency may prove the greatest menace to society. … We must remember that intelligence is not enough. Intelligence plus character—that is the goal of true education."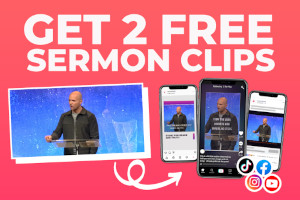 ~ Dr. Martin Luther King, Jr.
"When we rely upon organization, we get what organization can do; when we rely upon education, we get what education can do; when we rely upon eloquence, we get what eloquence can do. And so on. But when we rely upon prayer, we get what God can do."
~ A. C. Dixon
"An unschooled man who knows how to meditate upon the Lord has learned far more than the man with the highest education who does not know how to meditate."
~ Rev. Charles Stanley
"When one considers our nation's educational foundations — Harvard, Yale, Princeton and most of our respected institutions were originally Christian — it becomes evident why we, as Christians, maintain a passion about remaining true to the foundations of Scripture."
~ Rev.  Jonathan Falwell
Quotes from Students
"We are all capable of standing firm and expressing our own beliefs, which is why I need to tell you about someone who loves you more than you could ever imagine. He died for you on a cross over 2,000 years ago, yet was resurrected and is living today in heaven. His name is Jesus Christ. If you don't already know Him personally I encourage you to find out more about the sacrifice He made for you so that you now have the opportunity to live in eternity with Him."
~ Erica Corder, Valedictorian, Lewis Palmer High School Class of 2006, Monument, CO [1]
"I have peace and can finally enjoy every moment God has given me, good or bad. I wouldn't be standing before you without the blessings God has given me through my tough situations. He is the reason I am the man I am today, made new through Jesus death on the cross."
~ Kyle Gearwar, Valedictorian, Fair Haven Union High School Class of 2011, Fair Haven,VT [2]
(note: this quote was censored from Kyle's speech
by school administration)
"There is Someone Who can make the journey seem a lot easier. His name is the Lord Jesus Christ. He is the ultimate source of success, love, laughter, dreams and the future. He is the Creator of the universe who longs to have a relationship with you." 
~ Miriam Cattanach, Valedictorian, Spencer High School Class of 2005, Spencer, WI [1]
Quotes from Others
"Wisdom and knowledge, as well as virtue, diffused generally among the body of the people being necessary for the preservation of their rights and liberties; and as these depend on spreading the opportunities and advantages of education in various parts of the country, and among the different orders of the people, it shall be the duty of legislators and magistrates in all future periods of this commonwealth to cherish the interests of literature and the sciences…" 
~ John Adams
"Education is the key to unlock the golden door of freedom." 
~ George Washington Carver
"The purpose of a Christian education would not be merely to make men and women pious Christians: a system which aimed too rigidly at this end alone would become only obscurantist. A Christian education must primarily teach people to be able to think in Christian categories."
~  T. S. Eliot

 "The supreme end of education is expert discernment in all things – the power to tell the good from the bad, the genuine from the counterfeit, and to prefer the good and the genuine to the bad and the counterfeit."
~ Samuel Johnson
"Students and invited speakers do not shed their constitutional rights when they step up to the graduation podium. Expressing faith in God does not disqualify a student from delivering a graduation message. Being designated as valedictorian or salutatorian is an honor, and students chosen for that honor should be free to share their gratitude to God with their fellow students and family members."
~ Mathew D. Staver, Esq.
"If we work upon marble, it will perish; if we work upon brass, time will efface it; if we rear temples, they will crumble into dust; but if we work upon immortal minds and instill into them just principles, we are then engraving that upon tablets which no time will efface, but will brighten and brighten to all eternity."  
~ Daniel Webster
Sources:
[1] http://www.wnd.com
[2] http://www.foxnews.com/us/2011/06/17/school-censors-religious-words-in-graduation-speech/