The Book of Revelation has a message for the 7 churches that could help us examine the health or sickness of our own church, including the Church at Laodicea.
The Churches: Past and Present
The Book of Revelation has a message for all churches and not just the 7 churches in Revelation 2 and 3. These messages can help us examine the health or sickness of our own churches, including the Church in Laodicea. To begin with, the 7 churches mentioned in the Book of Revelation were not figurative churches, but actual churches that existed at the time John wrote these messages down. Many Bible scholars believe these churches are also examples of the 7 different church ages that have existed since Jesus founded His church 2,000 years ago. The major focus is that if Jesus warned these churches that their lampstand could be taken away (Rev 1:20, 2:5), and they were, our own churches could be shut down by Jesus Christ because He is the Head of the Church. He can make alive what is dead but He can make dead what is alive. Sadly, these churches did not listen to Jesus' these warnings, and today, these churches no longer exist. The same thing could happen to our churches if we don't have ears to hear what Jesus says to the 7 churches (Rev 1:11).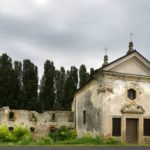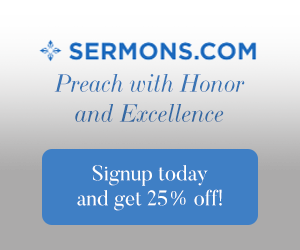 Laodicea
The name Laodicea comes from two words. One is from "laos," meaning "people," and "dicea," which means "justice." It could be rendered "justice of the people," but this church lived in a way that was not just before God. Notice that Jesus always starts with something encouraging to the 7 churches in the Book of Revelation, but to this church in Laodicea, Jesus has nothing good to say at all. Laodicea was near modern Denizli, Turkey. Today, all that is left of this church is ruins. Why? It's because they did not have ears to hear and to listen and obey and their lampstand is long gone.
The Message to Laodicea
Jesus rebukes the Church at Laodicea, saying, "I know your works: you are neither cold nor hot. Would that you were either cold or hot! So, because you are lukewarm, and neither hot nor cold, I will spit you out of my mouth" (Rev 3:15-16). Lukewarm can mean being indifferent or apathetic since they were not on fire for Christ or they were not cool and refreshing to lost sinners. They were neither hot nor cold, meaning they were unappetizing, and so much so that Jesus spits them out of His mouth. It's almost like this church made Jesus' sick to His stomach because they are so carnal and earthly. If you take a drink of cold coffee, it's not pleasing but disgusting. If you take a drink of soda pop and it's warm, it's not refreshing. That's the way Jesus described this church. Good…for nothing. Try taking a lukewarm bath and you'll see why it's no state to be in.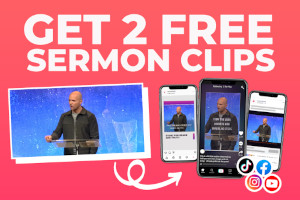 Spiritual Poverty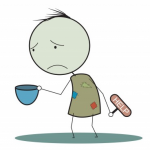 Many in Laodicea were rich in comparison to others in the Roman Empire, and yet Jesus says, "you say, I am rich, I have prospered, and I need nothing, not realizing that you are wretched, pitiable, poor, blind, and naked" (Rev 3:17). The church thinks it's doing very well ("I am rich"), but they don't even realize they're in a state of spiritual poverty ("poor, blind and naked"). They have deceived themselves into thinking they're a great church but they're actually apostate in many ways. They believe they "need nothing" but are actually in need of everything. Jesus therefore recommends a remedy and that is "to buy from me gold refined by fire, so that you may be rich, and white garments so that you may clothe yourself and the shame of your nakedness may not be seen, and salve to anoint your eyes, so that you may see" (Rev 3:18).
Laodicea was known for eye salve all around the empire, and yet they were so blinded that they couldn't even see their own sinfulness, nakedness and state of poverty. That's why Jesus has little good to say to this church, and in this day and age, there are thousands and thousands of lukewarm churches in this world just like this. They are not really churches but more like social clubs. This is why Jesus pleads with them to "be zealous and repent" (Rev 3:19) before it's too and their lampstand is taken away.
Knock, Knock…Anybody Home?
In the final admonishment to the Church in Laodicea, He says, "Behold, I stand at the door and knock. If anyone hears my voice and opens the door, I will come in to him and eat with him, and he with me" (Rev 3:22). Why is Jesus knocking on the door? It is because He's not actually in this church. He's outside at the door. They have closed the door to Jesus' teachings and He stands outside of this church wanting to come in. Time and history proved that they didn't let Jesus in, which is why this church is now history. Only ruins remain today of the Church of Laodicea, so it is only to the one "who conquers, I will grant him to sit with me on my throne, as I also conquered and sat down with my Father on his throne" (Rev 3:21). But is this church listening to Christ? Apparently not as Jesus still says, "He who has an ear, let him hear what the Spirit says to the churches" (Rev 3:22).
To have an ear to hear means they hear and act on Jesus' admonitions, otherwise, they will not hear what the Holy Spirit says to their (and our) church. Are we sensitive to God's Spirit in our own church and in our own lives? Do we have hears to hear and act? If not, our church could also disappear into history.  Today, there are more churches like the Church at Laodicea than there are the other 6 churches mentioned, and it's the worst church listed among the seven!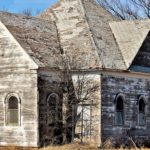 Conclusion
The Book of Revelation has a message, not just for the 7 church's in Revelation, but for our churches. These admonitions could help us examine the health or sickness of our own churches, but it's clear, the warning to repent is for all churches and all believers (and even the lost, of course) and not just the 7 Church's in the Book of Revelation. I pray you put your trust in Christ today….right now, for if you don't, you will face God's judgement at the Great White Throne Judgment which is coming upon all who reject Christ (Rev 20:12-15). If you are not saved, I beg you to consider trusting in Christ while it is still being called "Today" (2 Cor 6:2). By continually rejecting Christ, you risk the hardening of your own heart (Heb 3:8, 15), so put your trust in Christ today.
Here is some related reading for you: The Seven Churches Described in the Book of Revelation
Resource – Scripture quotations are from The Holy Bible, English Standard Version® (ESV®), Crossway Bibles. (2007). ESV: Study Bible: English standard version. Wheaton, Ill: Crossway Bibles. Used by permission. All rights reserved.