Jesus said I will build My church, so how is Jesus still building His church today?
First Century Church
The Day of Pentecost was when we are introduced to the church (Acts 2:1-6) and we see what the early church was focused on in Acts 2:46-47 which says that they were "continuing daily with one accord in the temple, and breaking bread from house to house, they ate their food with gladness and simplicity of heart, praising God and having favor with all the people. And the Lord added to the church daily those who were being saved." The reason they were of "one accord" was because of the Holy Spirit which came on the Day of Pentecost unified them. Their joy was evident, even in persecution, because they understood it was really Jesus and His message they hated, not them alone.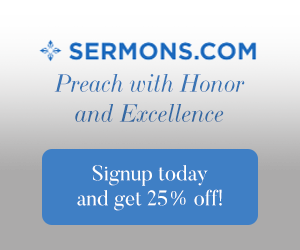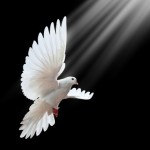 The Head of the Church
After the Apostle Peter's statement of Jesus that "You are the Christ, the Son of the living God" (Matt 16:16), Jesus responds, "And I tell you, you are Peter, and on this rock I will build my church, and the gates of hell shall not prevail against it." (Matt 16:18). Peter was not the rock which Jesus would build His church upon and that's good because Peter's long gone. Jesus would build His church on the fact that He is "the Son of the living God," and as such, He is the Head of the Church (Eph 5:22-25; Col 17-18a), so it would be (and has been) Jesus Who has done the building of His church. Notice Jesus says, "I will build My church," and not, "You and Me Peter, will build this church together" or "The rest of the Apostles and you will build My church." No, it's not Peter's church or my church (as a pastor) or your church. It is Jesus' church and He alone is the Head over the church. He is the head, and we are the Body (Romans 12:5, 1 Cor 12:12–27, Eph 3:6, 4:15–16, 5:23, Col 1:18, 1:24).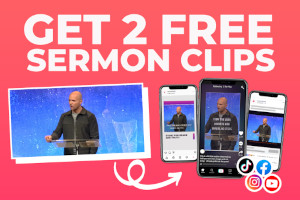 The Body of Christ
The Body of Christ is understood to be the church in the New Testament; the church that Jesus built and is still building. That church already has its marching orders to "Go therefore and make disciples of all nations, baptizing them in the name of the Father and of the Son and of the Holy Spirit" (Matt 28:19), but after that, they are to be "teaching them to observe all that I have commanded you" (Matt 28:20). Those things Jesus commanded the disciples are found in the New Testament today. After they are saved they are then sanctified by the Word of God and by the Spirit of God. The church Jesus is building is a busy body for sure, as He acknowledges their works by saying, "I was hungry and you gave me food, I was thirsty and you gave me drink, I was a stranger and you welcomed me, I was naked and you clothed me, I was sick and you visited me, I was in prison and you came to me" (Matt 25:35-36). They way Jesus sees us doing these things for others is as if "you did it to one of the least of these my brothers, you did it to me" (Matt 35:40). The church is not called and caught up into heaven after salvation for good reason. We have works that God has prepared for us to walk in (or do), long ago (Eph 2:10). Jesus can grow His church by using us as a means, but God alone draws people to Christ (John 6:44). He still allows us the great privilege of participating in the process of salvation, although we know God alone saves (Acts 4:12; 16:30-31).
The Love of Christ
One of the most powerful ways to draw people or attract them to Jesus Christ is to live like Christ. That means we live sacrificial lives, looking out for others interests and esteeming them better than ourselves. Love is a power argument for the existence of God and a godly love identifies who are and who are not Jesus' disciples. Jesus said to His disciples, and by extension, He says to us today, "A new commandment I give to you, that you love one another: just as I have loved you, you also are to love one another" (John 13:14). How did Jesus love them? By giving His life as a ransom (Mark 10:45)! So love can be powerfully convincing, for it is by this self-sacrificial love that "all people will know that you are my disciples, if you have love for one another" (John 13:34-35). I'm thinking, "all people" means the saints and the "aint's." The saved and the lost will know who Jesus disciples are, not by their church attendance or Bible memory verses, but by the "love for one another." That's the kind of love that Jesus can use as a means to build His church, but again, He is doing the building, but He can use us as part of that building process.
Conclusion
God gave us what we didn't deserve and that was His mercy and grace, but He withheld what we should have gotten, and that's His holy wrath. God didn't give us what we deserve; He gave us what we needed. Grace at the cross. I pray you put your trust in Christ today….right now, because if you don't, you will face God's judgement at the Great White Throne Judgment which is coming upon all who reject Christ (Rev 20:12-15). If you are not saved, I beg you to consider trusting in Christ while it is still being called "Today" (2 Cor 6:2). By continually rejecting Christ, you run the risk the hardening of your own heart (Heb 3:8, 15), so put your trust in Christ today and you can be saved.
Here is some related reading for you: How Did the Early Church Differ From the Church Today?
Resource – Scripture quotations are from The Holy Bible, English Standard Version® (ESV®), Crossway Bibles. (2007). ESV: Study Bible: English standard version. Wheaton, Ill: Crossway Bibles. Used by permission. All rights reserved.