Imagine it is a very chilly and dreary day. What is your favorite thing to do? How about curl up with one of your favorite Christian books and a cup of hot tea, cocoa or coffee? I think this is a favorite pass time of many Christians. Another question is, how do you know what is a "good read"? Previously I have given my list of favorite Christian authors, you can start there. And here are my ten favorite Christian books (in no particular order); I think you might find a "good read" among them.
Nate Saint – On a Wing and a Prayer (Janet & Geoff Benge)
As part of the "Christian Heroes: Then & Now" series, this book will take you into another world. It is a great book to read along with your children to learn about man who's love for flying enabled him take the gospel (and the preachers) to the Auca tribe in Ecuador. The book tells the story of the 5 men who were killed on Palm Beach as they attempted to befriend the Aucas. Focusing on Nate Saint,  you will read of his bravery and unending love for God and his need to get the Gospel to these Stone-Aged people. The book ends appropriately with some words from Revelation 20:10 "… be thou faithful unto death, and I will give thee a crown of life." ISBN 1-57658-017-2, you can find this book at any Christian book store or order it online.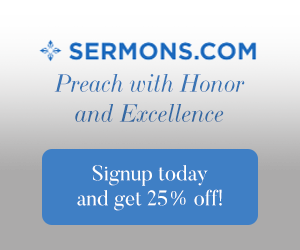 The Pursuit of God, The Human Thirst for the Divine (A. W. Tozer)
You will fly though this book, but not before it captivates you into asking some questions about your relationship with God. A. W. Tozer preached Jesus Christ and although he went to be with the Lord in 1963, the things that he wrote can refresh your soul even today. Draw near to God while enjoying the great man of God's work. ISBN 978-1-60066-015-3 is available at your favorite Christian book store or online.
Esther (Author unknown)
Don't go buy a book about Esther. Although it really is a story of a young Jewish girl who has an opportunity to become Queen over a people not her own; it is also story that is found in the best selling Christian book of all time — The Holy Bible. Esther documents how this Queen delivers her people from annihilation. This is a book that I often use as a one-on-one study with another lady (usually a younger one). It is full of great examples of honor and loyalty, of an uncle to his niece and a wife to her husband. It will make you think twice if you have ever wanted to be "Queen for a Day".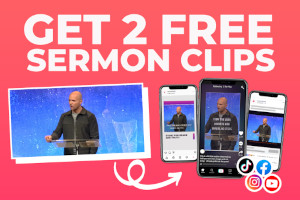 Things I Wish I'd Said … At Ladies' Bible Study (Marjorie A. Younce)
Marge Younce is a dear friend who lives very far from me. She has been married to her Pastor-husband for nearly 60 years. Her husband, Dr. Max Younce was our Pastor when we lived in Walnut Grove, MN and he trained my husband in the ministry and officiated his ordination. Marge gave me great advice during the time my husband was in seminary and preparing for the pastorate. To this day I recall some tidbits that she shared with me. Marge is not a well known author, but this book speaks volumes to her literary talent and precious, memorable wit. It is a compilation of the seasons of her life as a Pastor's wife. She includes personal stories, original poems and every chapter ends with a viewpoint straight from the Bible. ISBN 978-0-9833648-0-1; Marge's entire book is available as a PDF online at a link from the church website here: Things… The church accepts donations at anytime. When you read this book and love it like I do, please consider sending a little something to them: HBBC Gift
The Remarkable Women of the Bible (Elizabeth George)
One of my favorite authors writes this lovely book that focuses on plain and ordinary women of the Bible. Read about Eve, Sarah, Rebekah and many more. See how these women's dependence on God helped them to be transformed into women who did great things. This is a good book to just sit and read, or you may also get the companion study guide and invite some girlfriends to enjoy it with you. ISBN 0-7369-0738-6; this book may be ordered from Elizabeth's website: Remarkable
God's Smuggler (Brother Andrew, John Sherrill & Elizabeth Sherrill)
This is a sometimes unbelievable story of a Dutch factory worker who smuggled Bibles into an area of the world where it was illegal to do so. It is great to read about how this man, Brother Andrew, as a boy dreamed of being a spy and in later life actually was a secret agent for God. This was required reading for some of my students, but I think you will agree that it is a great book in which you can let your imagination run wild. ISBN-13: 978-0800793012; Amazon has the best price on this book.
Silenced in the Schoolhouse (Dr. Michael L.Williams)
I know it might seem that I have a bias to just love this book; but truly, it is well written and one that draws you into a history lesson about America like no other. Michael is my husband and he has a passion for teaching people the principles in the Bible so that they will know how God desires that they should live life and live it more abundantly. His sometimes controversial book follows the journey of the Founding Fathers belief in the Gospel of Jesus Christ. His research shows how those principles were the foundation upon which the United States of America was built more than 200 years ago. The book will help you understand how Biblical illiteracy in our schools is destroying America. ISBN 978-0-6152-1567-9 can be ordered from Dr. Mike's author page at Lulu: Schoolhouse
The 5 Love Languages: the Secret to Love that Lasts (Gary Chapman)
Quality time, words of affirmation, gifts, acts of service, or physical touch; which of these is your "love language"? If you cannot answer that question about yourself or your spouse (or soon to be spouse) you need to read this book. It is a great book to read together or even use for a guide in a young couples small group study. This book is also available in a singles edition.  ISBN-13: 978-0802473158 may be ordered from any Christian book store or online.
The Love Dare (Stephen & Alex Kendrick)
Like most, I learned about this book when I saw the movie Fireproof. It is somewhat of a journal, somewhat of a daily planner that is used by a husband and wife to strengthen the bond of marriage. It uses "acts of love" to help couples understand the true meaning of unconditional love. It is one that when you finish with it you will want to hand it down to your married children or to some good friends. ISBN-13: 978-0805448856 is available everywhere.
The Power of a Praying Wife (Stormie Omarian)
I read this one when I was a baby Christian and a full grown wife. It is full of useful illustrations, scriptures and ideas on how powerful the prayers of a wife for her husband can be. Stormie reminds women to pray specifically for their husband's leadership, fatherhood, job and much more. This was the first in a series of "The Power of" books that have been published by Stormie and the only one that I have personally read, however she has written something for everyone. ISBN-13: 9780736919241 is available at all Christian book stores and online.
Go Ahead, Let Us Know
What is your favorite? Let us know your favorite Christian book, list it in the comments below and help us to create a great resource for someone looking for a "good read".
Sources:
The Holy Bible, King James Bible