Elisabeth Elliot was born in Belgium to missionary parents. After moving to the United States of America she met her first husband Jim at Wheaton College. They were married in the city of Quito in Equador where they both served as missionaries. Jim is best remembered as one of the five American Christian missionaries who found a fierce tribe called Auca (now known as Huaorani) in the jungles of eastern Ecuador. After a friendly encounter with these people all five of the missionaries were speared to death. Even after this brutal attack Elisabeth told the Lord that she was available to continue to minister to the tribe that murdered her husband. She stayed and lived with the Aucas for two years following the incident.[1]
Today Elisabeth continues to write and speak about her missionary work and the Lord. Throughout her life she has been accredited with many great quotes. Here are 27 inspiring Christian sayings by Elisabeth Elliot.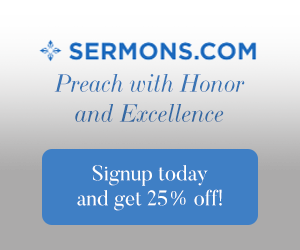 Featured Elisabeth Elliot Quote: " One reason we are so harried and hurried is that we make yesterday and tomorrow our business, when all that legitimately concerns us is today. If we really have too much to do, there are some items on the agenda which God did not put there. Let us submit the list to Him and ask Him to indicate which items we must delete. There is always time to do the will of God. If we are too busy to do that, we are too busy."
Charity, Faith, Joy & Love
The way we live ought to manifest the truth of what we believe. A messy life speaks of a messy and incoherent faith.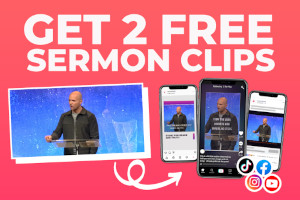 The clothes we wear are what people see. Only God can look on the heart. The outward signs are important. They reveal something of what is inside. If charity is there, it will become visible outwardly, but if you have no charitable feelings, you can still obey the command. Put it on as simply and consciously as you put on a coat. You choose it; you pick it up; you put it on. This is what you want to wear.
We have ample evidence that the Lord is able to guide. The promises cover every imaginable situation. All we need to do is to take the hand he stretches out.
Faith is not an instinct. It certainly is not a feeling – feelings don't help much when you're in the lions' den or hanging on a wooden Cross. Faith is not inferred from the happy way things work. It is an act of will, a choice, based on the unbreakable Word of a God who cannot lie, and who showed us what love and obedience and sacrifice mean, in the person of Jesus Christ.
The world looks for happiness through self-assertion. The Christian knows that joy is found in self-abandonment. 'If a man will let himself be lost for My sake,' Jesus said, 'he will find his true self.'
The one who loves knows better than anyone else how to conduct himself, how to serve the one he loves. Love prescribes an answer in a given situation as no mere rule can do.
Life & Living
The God who created, names and numbers the stars in the heavens also numbers the stars of my head. He pays attention to very big things and to very small ones. What matters to me matters to Him, and that changes my life.
Let not our longings slay the appetite of our living.
Self-pity is a death that has no resurrection, a sinkhole from which no rescuing hand can drag you because you have chosen to sink.
We are not meant to die merely in order to be dead. God could not want that for the creatures to whom He has given the breath of life. We die in order to live.
If God gave it to me," we say "it's mine. I can do what I want with it." No. The truth is that it is ours to thank Him for and ours to offer back to Him, ours to relinquish, ours to lose, ours to let go of – if we want to find our true selves, if we want real Life, if our hearts are set on glory.
There is nothing worth living for, unless it is worth dying for.
Purity
I am convinced that the human heart hungers for constancy. In forfeiting the sanctity of sex by casual, nondiscriminatory "making out" and "sleeping around," we forfeit something we cannot well do without. There is dullness, monotony, sheer boredom in all of life when virginity and purity are no longer protected and prized.
I do know that waiting on God requires the willingness to bear uncertainty, to carry within oneself the unanswered question, lifting the heart to God about it whenever it intrudes upon one's thoughts. It's easy to talk oneself into a decision that has no permanence – easier sometimes than to wait patiently.
I realized that the deepest spiritual lessons are not learned by His letting us have our way in the end, but by His making us wait, bearing with us in love and patience until we are able to honestly to pray what He taught His disciples to pray: Thy will be done.
Service
Here lies the tremendous mystery – that God should be all-powerful, yet refuse to coerce. He summons us to cooperation. We are honoured in being given the opportunity to participate in his good deeds. Remember how He asked for help in performing his miracles: Fill the waterpots, stretch out your hand, distribute the loaves.
This job has been given to me to do. Therefore, it is a gift. Therefore, it is a privilege. Therefore, it is an offering I may make to God. Therefore, it is to be done gladly, if it is done for Him. Here, not somewhere else, I may learn God's way. In this job, not in some other, God looks for faithfulness.
Does God ask us to do what is beneath us? This question will never trouble us again if we consider the Lord of heaven taking a towel and washing feet.
Suffering
Our vision is so limited we can hardly imagine a love that does not show itself in protection from suffering…. The love of God did not protect His own Son…. He will not necessarily protect us – not from anything it takes to make us like His Son. A lot of hammering and chiseling and purifying by fire will have to go into the process.
We want to avoid suffering, death, sin, ashes. But we live in a world crushed and broken and torn, a world God Himself visited to redeem. We receive his poured-out life, and being allowed the high privilege of suffering with Him, may then pour ourselves out for others.
If we do anything to further the kingdom of God, we may expect to find what Christ found on that road – abuse, indifference, injustice, misunderstanding, trouble of some kind. Take it. Why not? To that you were called. In Latin America someone who feels sorry for himself is said to look like a donkey in a downpour. If we think of the glorious fact that we are on the same path with Jesus, we might see a rainbow.
Trusting God
God is God. Because He is God, He is worthy of my trust and obedience. I will find rest nowhere but in His holy will, a will that is unspeakably beyond my largest notions of what He is up to.
I really don't think … you are in a bargaining position with God. He is the Master. He is the Commanding Officer. It is not for you to have input. It is simply for you to accept the orders as the orders are given.
When ours are interrupted, his are not. His plans are proceeding exactly as scheduled, moving us always (including those minutes or hours or years which seem most useless or wasted or unendurable) "toward the goal of true maturity" (Rom 12:2 JBP).
Worry is the antithesis of trust. You simply cannot do both. They are mutually exclusive.
Either we are adrift in chaos or we are individuals, created, loved, upheld and placed purposefully, exactly where we are. Can you believe that? Can you trust God for that?
Elisabeth wrote many books of which my favorite remains "Through the Gates of Splendor" which was used to produce the 2006 docudrama film entitled "End of the Spear". What's your favorite Elisabeth Elliot book or quote?
Resource – [1] elisabethelliot . org