There are many precious promises for Christians but does God promise us happiness in this life?  What does the Bible say is in store for believers in this world?
What is Happiness?
The word happiness is based upon "happenings" and what happens in this life is certainly not always happy.  In fact, Jesus said, "I have told you these things, so that in me you may have peace. In this world you will have trouble. But take heart! I have overcome the world" (John 16:33).  Peace and joy are not the same thing as happiness because happiness is based upon happenings and happenings are temporary but the peace of God endures forever, even in hardships in this life.  The fact is that "We must go through many hardships to enter the kingdom of God" (Acts 14:22).  Paul says, "Rather, as servants of God we commend ourselves in every way: in great endurance; in troubles, hardships and distresses" (2 Corinthians 6:4).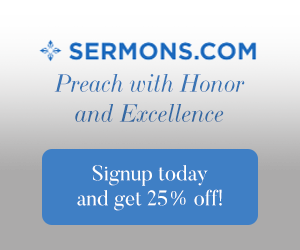 Don't fool yourself or others into believing that once you become a Christian, all things will be blissfully happy.  That is a lie from the Devil.  We actually must "Enter by the narrow gate; for wide is the gate and broad is the way that leads to destruction, and there are many who go in by it.  Because narrow is the gate and difficult is the way which leads to life, and there are few who find it" (Matthew 7:13-14).  Jesus said it would not be a happy experience or easy but difficult and narrow.  The actual translations for Matthew 7:13 says the "wide gate is easy that leads to destruction" so if there is an easy way, a perceived happy way, it is the way that leads to destruction because it is like going downstream. You don't need to resist sin, just take life nice and easy and you will be happy…but only until Judgment Day (Revelation 20).
If there is a gospel that is preached that promises happiness and an easy way to heaven, then you are hearing a false gospel because many, even in Jesus' day believed this.  Jesus actually answered the question, "Lord, are only a few people going to be saved?" He said to them, "Make every effort to enter through the narrow door, because many, I tell you, will try to enter and will not be able to.  Once the owner of the house gets up and closes the door, you will stand outside knocking and pleading, 'Sir, open the door for us.' "But he will answer, 'Depart from Me for I never knew you" (Luke 13:23-25).  Here Jesus said that we are to "make every effort" indicating it will not come easily and that many "will try to enter and will not be able to."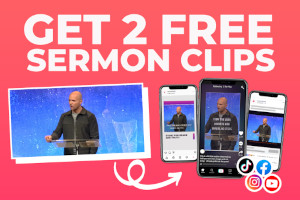 The many promises of God do not include being happy, entering the narrow way without effort, or having an easy believism like some falsely teach.  The prosperity or wealth gospel was never preached by Jesus or by the Apostles.  There are many promises of God though and they include having joy and peace which are not a temporary, fleeting feeling like happiness is.  Jesus said, "Peace I leave with you; my peace I give you. I do not give to you as the world gives. Do not let your hearts be troubled and do not be afraid" (John 14:27).  Possessing the peace of God means possessing it forever.  It is peace of mind in your salvation, your destination, and knowing your sins have been forgiven.  Happiness is based upon what happens today but the peace of God, which supersedes human understanding, is as eternal as the life to come.
Knowing Jesus Christ in the fullest sense erases, or at least it should, all fear, as the Lord said, "Do not be afraid, little flock, for your Father has been pleased to give you the kingdom" (Luke 12:32) and "Take courage! It is I. Don't be afraid" (Matt 14:27). Jesus was intentional by saying, "These things I have spoken to you, that my joy may be in you, and that your joy may be full" (John 15:11).  The source of this peace, joy, and courage is from God alone and knowing that Jesus Christ came to die for you and that joy can be full, or made completely satisfying only by the knowledge that you possess eternal life (John 11:25-26, 10:10) and that eternal life is held firmly in the grasp of God the Father and Jesus Christ (John 10:28-29).  This is something that He will not just cast away when you sin (John 6:37) but it is a permanent possession (John 3:16-17).
Life is Not Fair
The Bible nowhere promises us happiness in this life, but neither does the Bible say that life is fair.  If life were fair, then we would all be headed to hell and Jesus would not have had to die. Jesus' death on the cross was not fair for He was innocent. God placed His wrath on Jesus Who deserved no such punishment and the punishment that we truly deserved was withheld because of what Jesus did for us.  He did this for those of us who didn't deserve anything but eternal separation from God.
The work at Calvary by Jesus Christ is a completed work and He did for us what we could not do for ourselves.  The moment we place our trust in Jesus Christ is the moment that we have that joy and peace while all fear evaporates.  If you have not yet put your trust in Jesus Christ, believe in the Lord today and you can be saved (Romans 10:9-13).  Then someday, perhaps soon, you will hear the most wonderful words that you could ever imagine hearing…beyond your happiest moment of existence on earth…when Jesus will say, "Come, you who are blessed of My Father, inherit the kingdom prepared for you from the foundation of the world" (Matthew 25:34).  That will be beyond happiness.  It will be what I can't even describe and that "which surpasses all understanding" (Philippians 4:7).
Read more about joy in this article:
Resources – New International Version Bible (NIV) THE HOLY BIBLE, NEW INTERNATIONAL VERSION®, NIV® Copyright © 1973, 1978, 1984, 2011 by Biblica, Inc.™ Used by permission. All rights reserved worldwide. YouTube video "Good Morning" by Madisa