Dealing with difficult in-laws is a bit harder than dealing with people who are not related to you or your spouse. However, I think all the principles that apply to dealing with other difficult people can help in this situation too.
Here are 6 tips for dealing with difficult in-laws that you can use in conjunction with the information from the article: Dealing with difficult people.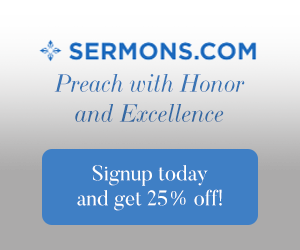 Build a Personal Relationship With Them
Try and be friendly to your in-laws like you would with anyone else. You can't force them to change the way they think of you, but with a right attitude and proper response to them you can influence the way they think. Try and build a personal relationship with them. When you married your spouse you were inserted into a long-standing relationship. Some people in the family will see you as an outsider trying to steal the loyalty of one of their members. Work towards a relationship with the in-laws that cause them to not see you as an intruder, but as an addition to the family.
You can't rely only on your spouse's relationship with their family. If your relationship with them is only because of your spouse, then they will always see you as an outsider. You too will begin to feel like you are trying to pull your spouse away from them if you maintain a distant connection to the family.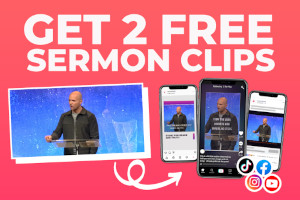 Allow for Differences
You won't always agree with your in-laws. That is okay. But you should still treat them with respect.
There are people that you don't agree with, but that you have to work with anyway. This can be the case when you have a boss that you do not get along with. However, you can still respect their position and authority. You find ways to work around your differences. Try to do the same with your in-laws. Allow for them to think differently and have different opinions. You and your spouse should be unified even if you cannot always agree with your in-laws.
Set Boundaries for Respect
If you are getting resistance from the family of your spouse, don't try to force yourself into their events. You should try to build a relationship with them, but that does not mean you show up uninvited or unannounced to their Sunday dinner. Respect their independence and kindly ask them to do the same for you.
When my wife and I were first married we lived in the same town as my parents. Though I did not understand it at the time, I learned to appreciate that my mom and dad would never drop in and visit at our house unannounced. They honored that we were a couple and deserved the same level of respect and privacy they would extend to any of their other friends.
You may need to set boundaries and ask your in-laws to respect your time and privacy. They can come and visit, but courteously ask them to not drop in without warning. Make sure you extend the same courtesy to them.
Ask Your Spouse to Help
Your spouse will naturally be pulled between the two factions. Your spouse certainly understands their family better than you do. Your husband or wife should also understand the needs of you two as a couple. But, they may have trouble knowing where the tension is or what is causing the problem.
Your spouse should jealously protect the relationship with you. But sometimes a wife or husband doesn't know what that means. Work to educate your spouse on how you feel and what stress is being caused by their family.
Enlist your spouse's help in learning how to deal with their family. Ask them to educate you on some history that may make it easier for you to understand your difficult in-laws.
Don't Try to Change Your In-Laws
People become resistant when they feel like they are being manipulated. But if you will try to think of their needs and try to put them first, then you may be able to win them over with love. You can't change your in-laws, so there is no point in even trying, But you may be able to make them fall in love with you as a fellow family member. Wouldn't that be wonderful? Do what you can to make them want you to be part of their family. This does not mean you serve them hand and foot, but that you show them love and kindness that wins their hearts.
You Can't Please Everyone
You may never win them over. That is a fact that may have to be faced. Realize that you don't have to be buddies with everyone. Not everyone in your church is someone you choose to spend your weekday evenings with. The same may be true with your spouse's family. But like you would be cordial with others at church, you should be kind and show the love of God to your in-laws. You may have to resign yourself to the knowledge that you may never be close friends.
You and your spouse need to work on having a strong personal relationship with one another. In the process of building a strong relationship together you will hopefully see your in-laws begin to trust that you will take care of their beloved family member.
Have you seen our collection of tips and advice? Take a look:
Resource – YouTube video "Family of God"