What are you most thankful for? Many people start with being thankful for life, relationships, children, and/or jobs. But what can believers be thankful for when persecution threatens life, marriages break up, children become prodigals, unemployment looms, or food becomes rationed? If you are a believer in the Lord Jesus Christ, you can be thankful even in times of distress no matter who you are, where you live, or what you do in life.
We are thankful for being chosen
"In him we were also chosen, having been predestined according to the plan of him who works out everything in conformity with the purpose of his will" (Ephesians 1:11).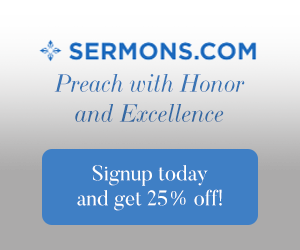 Have you ever been the first person chosen to be on a team? When you're picked first there's a sense of achievement and respect that you bring along. God chose you out of your sinful lifestyle and gave purpose to your life. Thank God today that you were chosen to receive the forgiveness of sins and a place among those called by Him.
We are thankful for peace in the midst of storms
"And the peace of God, which transcends all understanding, will guard your hearts and your minds in Christ Jesus" (Philippians 4:7).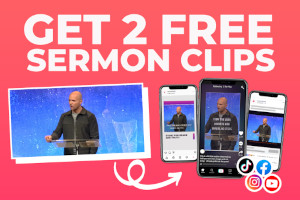 Storms will come whether in the form of an illness, persecution, financial distress, family problems or in other situations. Sooner or later your faith will be tested and you will need peace that transcends understanding. This peace is available to all believers. Through the Holy Spirit, there's an assurance of the peace of God in any storm. Thank God today that you can have peace in the midst of great stress and trials.
We are thankful that all things work together for our good
"And we know that in all things God works for the good of those who love him, who have been called according to his purpose" (Romans 8:28).
It's a spiritual puzzle you may never understand in this lifetime. God knows how to put together key moments of time, people, and situations to work out the best interests of those who love Him. God can turn the worst possible situations for His glory and your best outcome. Thank God today that He is working every puzzle piece of your life for your good.
We are thankful for the love that God has for us
"This is love: not that we loved God, but that he loved us and sent his Son as an atoning sacrifice for our sins" (1 John 4:10).
It's distressing to know that many people live without really feeling loved when God loves them with an unconditional love. You're so loved by God that He sent His one and only Son, Jesus Christ to take the penalty for your sins. There is nothing you can do to make Him love you more or less. Thank God today for the abundant love that He shows you every day.
We are thankful that God listens to us
"This is the confidence we have in approaching God: that if we ask anything according to his will, he hears us. And if we know that he hears us—whatever we ask—we know that we have what we asked of him" (1 John 5:14-15).
Isn't it amazing that in spite of all the activity in the world…the Creator listens to you? People clamor to be in the presence of politicians and famous individuals, but how much greater it is to have entrance into the throne room of God at any time. It's a privilege that's easy to take for granted. Thank God today for the awesome greatness of being heard from the Most High Father in heaven.
We are thankful that we are never alone
"And surely I am with you always, to the very end of the age" (Matthew 28:20).
We have the presence of God at all times whether we sense it or not. Through the Holy Spirit, every believer can have continual contact with God at all times. There's nothing ever hidden from His eyes. Even in the darkest hours when all seems lost—He's there. Thank God today that you are never alone in Him.
We are thankful that heaven is our true home
"But our citizenship is in heaven" (Philippians 3:20).
The trials of life often remind us that we have a heavenly dwelling with no sorrow, tears, or hardship. It's a place of eternal joy, peace, and love. Our joyful expectation is to be reunited with loved ones and, most of all, to see Jesus as He is and worship Him in the presence of the angels. Thank God today for your heavenly home after your time on this earth.
Give thanks today!
When we are in a season of suffering, it may be difficult to be thankful. By the grace of God, your eyes can be opened to always find something to thank Him for. Take the thankfulness challenge and choose one of the list above for each day of the week. Do it for a month to see how your outlook on life becomes more positive every day.
Take a look at these 5 Lessons about being thankful:
Resource – New International Version Bible, The Holy Bible, New International Version®, NIV® Copyright© 1973, 1978, 1984, 2011 by Biblca, Inc.™