Colossians Commentary
There is no record of Paul ever visiting the Colossians church (2:1). This gives further testimony to the fact that Paul's epistles (letters) were meant to be circulated and read to all churches (4:16).  This church was actually founded by Papayas, an earlier convert who came from Ephesus. Ephesus was a veritable launching pad for all the churches in Asia Minor(Acts 19:10).    The founder of this church was Epaphras who, ironically, joined Paul in prison and told him of all the false teachings infiltrating the church as Colossae (Acts 28,Col4:12, 13).  This might explain why Paul wanted the Colossians to know that Jesus Christ was not created and that He was fully God and in Jesus deity.  Some false churches today teach this very same thing.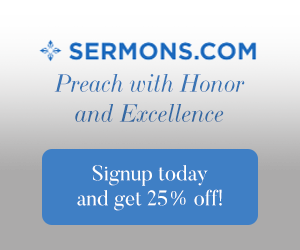 Paul wanted the church to grow in the knowledge of God and sought prayerful support from them.  Paul also answered questions about the sufficiency in Christ due to false teaching that emphasized asceticism and angel worship. A deeper life in Christ was one of thanksgiving to God for growing in His grace and knowledge.
A strong faith and love emulates from the hope that believers have; a hope in our heavenly destination.  The will of God and having a deeper life in Christ is to be living a life worthy of the Lord and to exalt Christ above all things created; that Jesus reigns over all His creation and those Whom He redeemed.  A deeper life in Christ includes the striving toward perfection and moving beyond the rudimentary teachings of the gospel.   Like an athlete trains for their sport so Christians ought to strive by great effort to be more and more like Christ.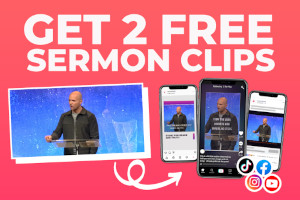 There is no doubt that Paul was also soliciting the Colossians prayers on his behalf.  This is a lesson for all Christians to support their church leadership in prayer for they are often doing a quite, lonely job of leading the church and have spiritual attacks more frequently and in greater intensity than most.
Living by the world's rules or the law gives an outward appearance of wisdom but living by the Spirit in union with Christ is acknowledging Christ's work on the cross that snatches us from death in our sins and brings us to life eternal in Christ.    Living the inner life in Christ is the opposite of living the outer life of the works.  Religion is not what Jesus liked…it is not about religion but about a relationship.  Worldly philosophers deceive but true wisdom is found in Christ.  Believers are now identified with Christ and have no need for legalism.  We are to put on Christ and Christ-like virtues and have to have disdain for the values that the world esteems most.  Paul wanted them to understand that they were already accepted by God and that they needed only Christ.  Because of their union with Christ; in His death and resurrection, they are already "filled in Him" (1:22, 23, 28).
The focus should now be on the heavenly things and not on things from below.  The old man has died and a new life in Christ exists inside of us and is absolutely secure.  This should produce an inner tranquility and peace should be foremost in the believers mind.  The old man was full of evil inside like lust, greed, immorality, slander, foul language, anger, revenge, and hatred.  The new self should be a total makeover and be fully renewed to reflect Jesus Christ.  This includes the inner attitudes and actions reflecting kindness, gentleness, patience, forbearance, and unity with love being at the center of all of these Christ-like virtues.
The "outer life" is driven by the inner life in Christ and is made manifest to the world and to believers.  One of these outer attributes is submission; to authority, to spouses, to the church leadership, and first and foremost to Jesus Christ Who is the Head of all and of the church.  The willing submission is to be done with all sincerity.  It is done primarily for the Lord and not for humans.  Whoever God has ordained as our leaders are those who we should be in submission to for to be in submission to them is to be in submission as to the Lord for He has placed them there for our benefit and the benefit of society.
Colossians Summary
False teachings had become so systemic in the church at Colossae that Paul devoted much of the letter to the sufficiency of Christ and Christ alone (2:8-23).  The contrast was the emptiness of human tradition and the fullness that is found in Jesus Christ (2:11-15).  Renewal comes for our victory in Jesus Christ (2:11-15).  This victory brings freedom from the Law and from Asceticism, which is simply outward works that is actually a form of self-righteousness (2:16-23).  This church like the present church is to be about the business of putting off the old humanity and putting on the new life in Christ (3:1-17).  Our basis for obedience is our union in the Lord, in His death, and in His life (3:1-4).  The old man is to die and the new life is in Jesus Christ (3:5-8).
Having a life devoted and dedicated to prayer is a critical element of our spiritual growth which affects the outer life of the believer.  Paul wanted prayer for him to have open doors for the gospel to be presented and in the same manner we should be praying for our church and ourselves to have open doors so that we can share the gospel as well.
Christians should realize that the world is watching and if we are not living Christ-centered lives we can hurt the cause of the gospel and of Christ.  Our words, behavior, and our service should speak volumes of the grace of Christ that is in us.  The most important lesson for me in Colossians was that of a Christian living a life that is Christ-like.  Paul dedicates an enormous amount of his letter to the Colossians about how Christians are to live; from the inner life in Christ to the outer life in Christ.  This reveals that a believer's life is systemically inside and outside to reflect the life of Jesus Christ and thank God that it is possible only by the power of the Holy Spirit.
This encompasses the believer's prayer life, their public life, their private life, and having a deep, abiding dedication to thanksgiving.  This life should glorify God because it is God in us that is the sole cause for such a radical transformation.  It's like a complete metamorphosis; a chrysalis to a butter fly; a dead corpse to a glory-bearing saint.
Paul was clear that Jesus is not created but the Creator and reigns over all creation (1:15-17).  This makes Him the Head over re-creation and reconciliation (1:18-20).  The purpose of this reconciliation is plainly through Him and not of ourselves (1:21-23).  He is preeminent over all and He is recreating a new creature in us.
Colossians Key Verses
Colossians 1:3  "We always thank God, the Father of our Lord Jesus Christ, when we pray for you."
Colossians 1:10 "so that you may live a life worthy of the Lord and please him in every way: bearing fruit in every good work, growing in the knowledge of God."
Colossians 1:13-14 "For he has rescued us from the dominion of darkness and brought us into the kingdom of the Son he loves, in whom we have redemption, the forgiveness of sins."
Colossians 1:15-16 "The Son is the image of the invisible God, the firstborn over all creation.  For in him all things were created: things in heaven and on earth, visible and invisible, whether thrones or powers or rulers or authorities; all things have been created through him and for him."
Colossians 1:21-22 "Once you were alienated from God and were enemies in your minds because of your evil behavior. But now he has reconciled you by Christ's physical body through death to present you holy in his sight, without blemish and free from accusation."
Colossians 2:8 "See to it that no one takes you captive through hollow and deceptive philosophy, which depends on human tradition and the elemental spiritual forces of this world rather than on Christ."
Colossians 2:12 "having been buried with him in baptism, in which you were also raised with him through your faith in the working of God, who raised him from the dead."
Colossians 2:16 "Therefore do not let anyone judge you by what you eat or drink, or with regard to a religious festival, a New Moon celebration or a Sabbath day."
Colossians 3:1 "Since, then, you have been raised with Christ, set your hearts on things above, where Christ is, seated at the right hand of God."
Colossians 3:5-6 "Put to death, therefore, whatever belongs to your earthly nature: sexual immorality, impurity, lust, evil desires and greed, which is idolatry.  Because of these, the wrath of God is coming."
Colossians 3:13-14 "Bear with each other and forgive one another if any of you has a grievance against someone. Forgive as the Lord forgave you. And over all these virtues put on love, which binds them all together in perfect unity."
Colossians 3:16 "Let the message of Christ dwell among you richly as you teach and admonish one another with all wisdom through psalms, hymns, and songs from the Spirit, singing to God with gratitude in your hearts."
Colossians 3:18-21 "Wives, submit yourselves to your husbands, as is fitting in the Lord. Husbands, love your wives and do not be harsh with them. Children, obey your parents in everything, for this pleases the Lord. Fathers, do not embitter your children, or they will become discouraged."
Colossians 4:2-4 "Devote yourselves to prayer, being watchful and thankful. And pray for us, too, that God may open a door for our message, so that we may proclaim the mystery of Christ, for which I am in chains. Pray that I may proclaim it clearly, as I should."
Colossians 4:6 "Let your conversation be always full of grace, seasoned with salt, so that you may know how to answer everyone."
What is your favorite Bible verse from the book of Colossians? Share it in the comments!
Sources
The Holy Bible, New International Version
THE HOLY BIBLE, NEW INTERNATIONAL VERSION®, NIV® Copyright © 1973, 1978, 1984, 2011 by Biblica, Inc.™ Used by permission. All rights reserved worldwide