After a period of time, every couple will have touchy-topics come up in their marriage. These are conversations that have rarely ended well so many couples stop at let's-agree-to-disagree. However, troublesome topics can't be shoved under a rug and resolved on their own. Ignoring problems encourages the root of bitterness to grow up in the hearts of married couples.
This problem only gets worse when there is one spouse who avoids conflict at all costs. However conflict resolution is a part of marriage and in those instances—God gives grace, wisdom, and discernment on next steps. Consider the tips below, before you begin the conversation: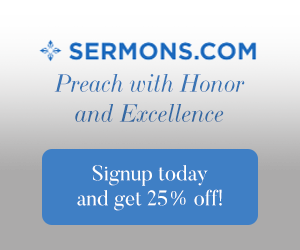 Tip #1) Be Prayful
"I cried out to God for help; I cried out to God to hear me" (Psalm 77:1).
Always, always, always—before rushing into a difficult conversation—bathe it generously in prayer. Many times we hit road blocks with our spouses because we neglect to seek God's direction first. The answer to our problems isn't within our own logical thinking and reasoning, but in the Lord Jesus.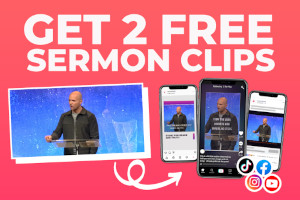 Tip #2) Be Mindful
"We all stumble in many ways" (James 3:2).
Have you ever heard "it's not what you are saying, but HOW you are saying it?" After prayer, there should be a time of careful reflection of any offense on your part. It's possible that you may have overlooked your sin in this situation. Check yourself for pride, stubbornness, or an unloving attitude as these sins tend to hide in the background of your heart.
Tip #3) Be Discerning
"So that you may be able to discern what is best and may be pure and blameless for the day of Christ" (Philippians 1:10).
Many couple conflicts have underlining issues that need to be dealt with in order to resolve the bigger problems. Sometimes there's insecurity, fear, doubt, rejection, or trust issues that mask themselves so that you can't work towards resolution. The Spirit of God will reveal the truth of a problem if you are willing to carefully discern the reality of what's going on in the heart.
Tip #4) Be Open
"Buy the truth and do not sell it—wisdom, instruction and insight as well" (Proverbs 23:23).
A key milestone for every couple to pass is the ability to hear and be open to the truth of their problems. The truth isn't always easy to accept or bear especially when it reveals an even bigger issue. However, when you can truthfully communicate and express yourself—it builds a greater trust and safe environment for both of you. Don't run from the truth, embrace it, and trust in the Lord to help.
Tip #5) Be Respectful
"Show proper respect to everyone" (1 Peter 2:17).
When in testy conversations, a spiritually alert and mature spouse can bring a wealth of insight when they choose to be respectful. Respecting each other speaks volumes of love that can bring conviction and repentance to the heart of your spouse. You respect them not because of what they've done or who they are, but rather because they are made in the image of God and Christ died for them.
Tip #6) Be Forgiving
"I ask you to forgive your brothers the sins and the wrongs they committed in treating you so badly" (Genesis 50:17).
Choosing to forgive your spouse of past infractions will help bridge communication more easily. Your forgiveness is rooted in obedience to forgive as God has forgiven you and not on their level of repentance. You aren't in the place of the Holy Spirit to bring conviction, but you are in a position to speak the truth about an offence and seek reconciliation on it.
Tip #7) Be Wise
"But the wisdom that comes from heaven is first of all pure; then peace-loving, considerate, submissive, full of mercy and good fruit, impartial and sincere" (James 3:17).
In contrast to heavenly wisdom—the wisdom from the world is selfish and sensual, seeking to please self more than anyone else. However, the wisdom from God in dealing with confrontation is pure (lacking selfish motivation), peaceful (resisting angry outbursts), considerate (being kind and gentle), submissive (allowing your spouse freedom to share), merciful (giving them what they don't deserve), good fruit (pleasant and fulfilling), impartial (avoiding bias), and sincere (honest motives).
Tip #8) Be Loving
"Love never fails" (1 Corinthians 13:8).
When all else fails, love your spouse unconditionally. This love pours out of your heart through the presence of the Holy Spirit. We are incapable of loving our spouses unconditionally in our flesh. This agape love is active, passionate, and unwilling to relent even when provoked by offensive words or actions. It's unloving to let an unresolved issue continue to fester in your marriage and build strongholds that will take years to tear down. Love your spouse enough in the Lord to go to the difficult places—you will always reap bountifully what you sow in love.
Sometimes you just have to go there…
It's not easy to go to the difficult places, but it's necessary in order to have a healthy, godly marriage. The Lord wants us to battle (not each other), but against the difficulties that hide in the tough spots. With the Lord all things are possible, even the tough conversations between married couples. There is hope and freedom for those who are willing to trust in the Lord's direction.
Read more about marriage resolution: How Can I Save My Marriage
Resource – New International Version Bible, The Holy Bible, New International Version®, NIV® Copyright© 1973, 1978, 1984, 2011 by Biblca, Inc.™ Used by permission. All rights reserved worldwide.